When I first transitioned to a vegan lifestyle as an athlete, I was determined to ensure that my performance in the gym wouldn't suffer. I was met with a barrage of comments ranging from "Good luck getting enough protein" to "Have fun maintaining a healthy bodyweight".
While these comments were mostly exaggerated, they did make me realize that I didn't know much about maintaining a balanced diet, let alone how to do so with my new vegan lifestyle.
So, I took it upon myself to learn. I scoured the internet, bought a stack of cookbooks, and embarked on a culinary journey. Not only did my fitness results skyrocket, but I also became such a whiz in the kitchen that my family and friends couldn't stop raving about my cooking.
Now, I'm excited to share with you the cookbooks that helped me transform my diet and my life. These are the books that guided me on my journey to becoming a vegan athlete and a master chef in my own kitchen.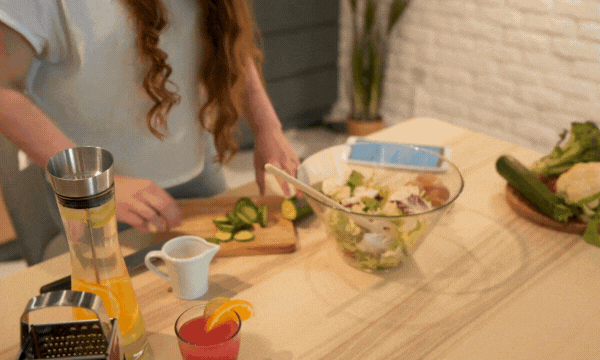 1. No Meat Athlete Cookbook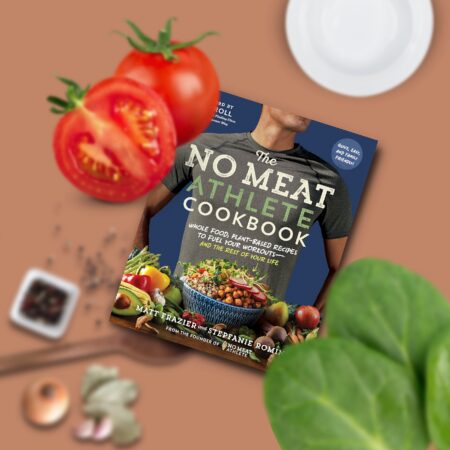 We are a huge fan of No Meat Athlete. This book earns new fans every day by showing how everyone can become healthier and fitter by eating whole-plant foods. The founder of NMA, Matt Frazier, wrote this book together with food writer Stepfanie Romine showcasing 125 vegan recipes suited for Planthletes! Whether you're a runner or bodybuilder, you can find your healthy high-protein meals in this book.
Starting out with the benefits of running on a plant-based diet (more energy, faster recovery, weight loss), he goes on to provide tips on how to make new habits stick and get all the nutrients you need. Frazier also provides meal plans and training plans for runners of all abilities, as well as guidance on improving performance and avoiding injuries.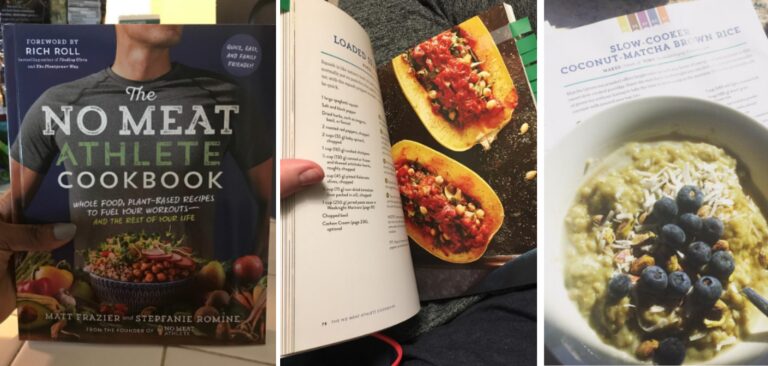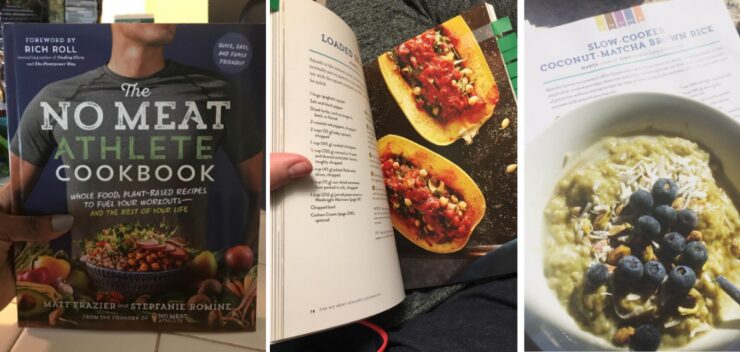 2. Thug Kitchen: Eat like you give a f*ck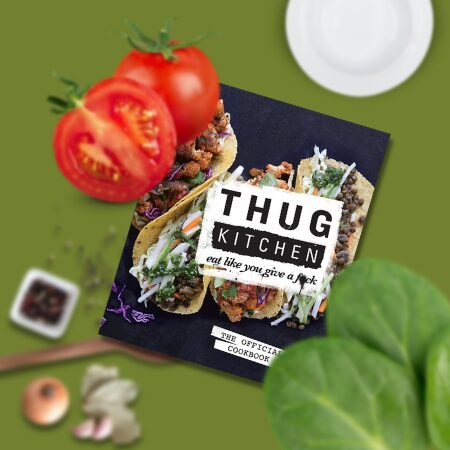 This book by Mitchell may catch a few people off guard. But the catchphrase says it all. It's all about eating healthy, hearty meals, while staying in peak shape. There are several iterations of this book, and you really cant go wrong with any of them!.
With a range of interesting recipes like the Smoked Almond and Chickpea Salad Sandwich your taste buds will be delighted. The recipes are also very simple and the authors drop helpful hints all throughout (including where precisely you may find some of the lesser-known ingredients in super markets).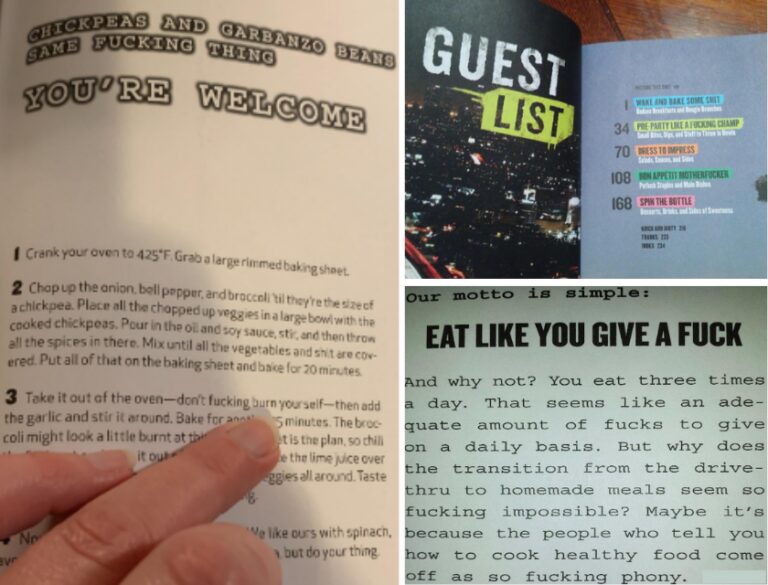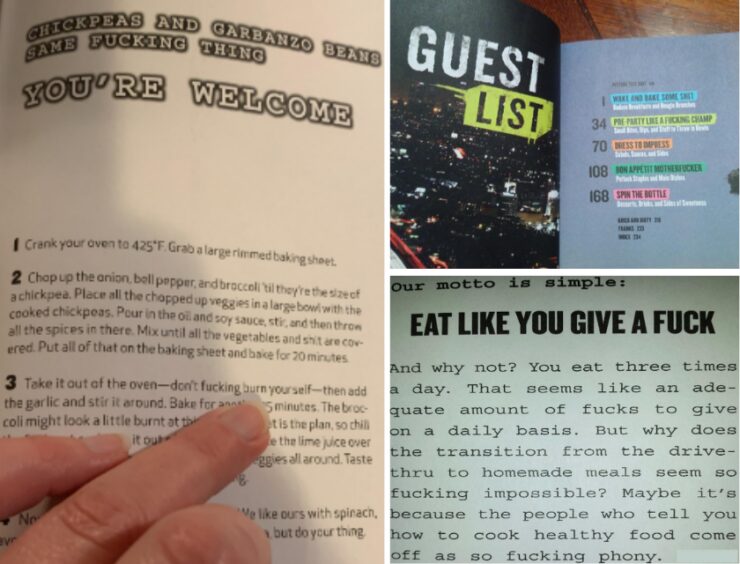 3. Forks Over Knives The Cookbook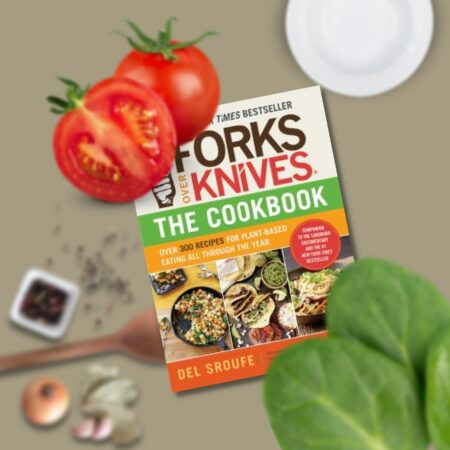 This book is described as ultra-vegan. The book is based on the documentary Forks over knives, which we loved. And also the cookbook does not disappoint. The cookbook is about improving your and the planet's health. It contains a diverse selection of whole-food, plant-based recipes.
The book was organized by type of dish and included a section on "Basics" that covered all the sauces, stocks, broth, etc. Which is really useful. Also, this book is particularly good for people who want recipes that are not oily, soy-based or full of store-bought things.
4. 

The How Not to Die Cookbook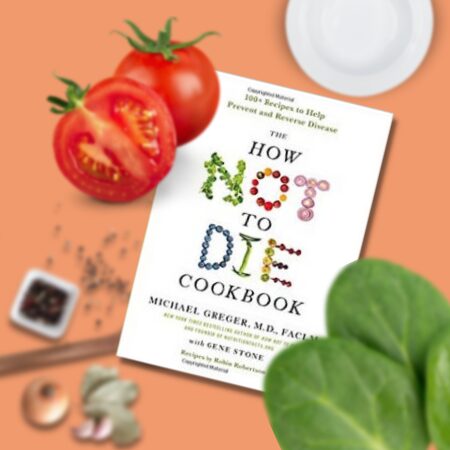 I think everyone is familiar with the book 'How not to die'. This book may help those who are susceptible to illnesses that can be prevented.†From the physician behind the wildly popular Nutrition Facts website, How Not to Die reveals the groundbreaking scientific evidence behind the only diet that can help prevent and reverse many of the causes of disease-related death. The book has a focuses on the vegan diet. And now there is a cookbook that is based on 'How not to die'.
We are huge fans of Dr. Greger's book, so we had to read this accompanying cookbook. It begins with a brief but thorough summary of everything in Greger's initial book. He teamed up with a culinary expert named Gene Stone and has lots of beautiful pictures. It has some great whole food, plant-based recipes. Overall the preparation is straightforward and there are many recipes that don't require a huge list of ingredients and are easy to prepare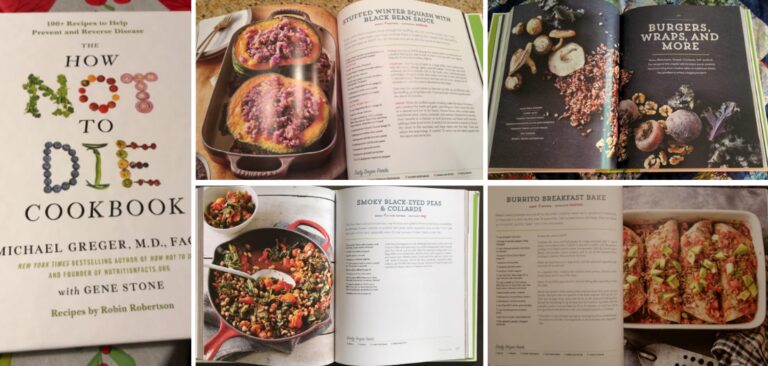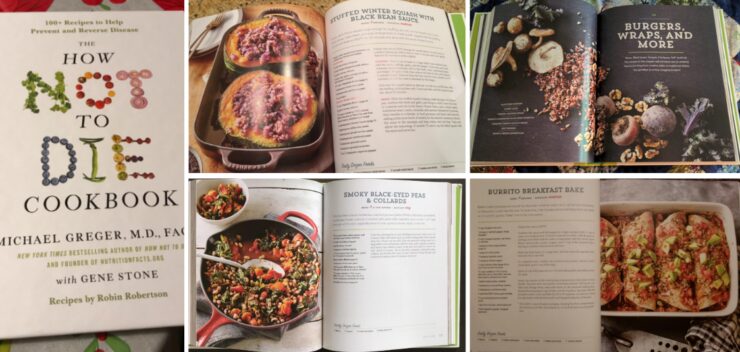 5. Plant-Strong: Discover the World's Healthiest Diet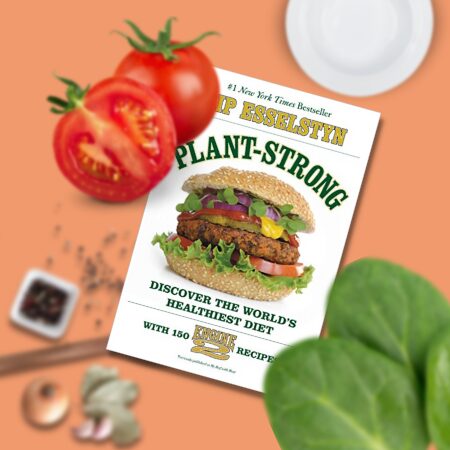 Rip Esselstyn is best known because of his first book The Engine 2 Diet. This is something else The Engine 2 Diet explains why a plant-based diet is good for you and teaches you how to implement it into your life. It gives some room for the hesitant meat-eater to ease into this way of life. This, however, is his cookbook. The book includes 150 recipes. We never would have picked up this book based on the title or the goofy cover. But however, we loved it!
The book is divided into chapters that tackle each and every objection thrown at people who prefer to eat a plant-based diet, with lots of legumes nuts and fruit. And prefer to eat these ingredients rather than meat, dairy, oils, refined flour, and sugars. The book is full of information, inspiration and all on a practical basis.
The recipes are nice and list not-so-common ingredients to use in food preparation. There are many references to scientific research, so the recommendations are backed up with information on real-world results of studies as well as personal experiences.
6. 

Vegan 100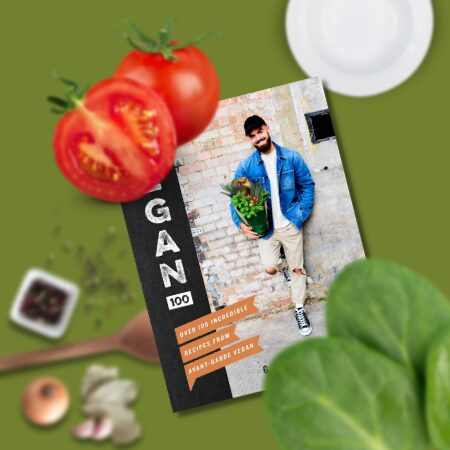 Gaz Oakley has a famous vegan YouTube channel called Avant-Garde Vegan, now he also has a complimentary cookbook called: Vegan 100. On his YouTube channel, he posts fitness-related video's every once in awhile. He even has a few very useful meal-prep videos that inspired us a lot. In his cookbook, it's the same. It has some cheat day meals like Raw Cacao "Cheesecake" but also healthy nutritious recipes for Planthletes.
The pictures are vibrant and gorgeous. It's all incredible-tasting food that happens to be vegan. Most recipes are easy to make, but there are definitely some that are great for dinner parties when you want to impress your guests and have a little extra time to prepare everything. In short: Delectable, beautiful and packed with dishes that are good for you. We highly recommend it!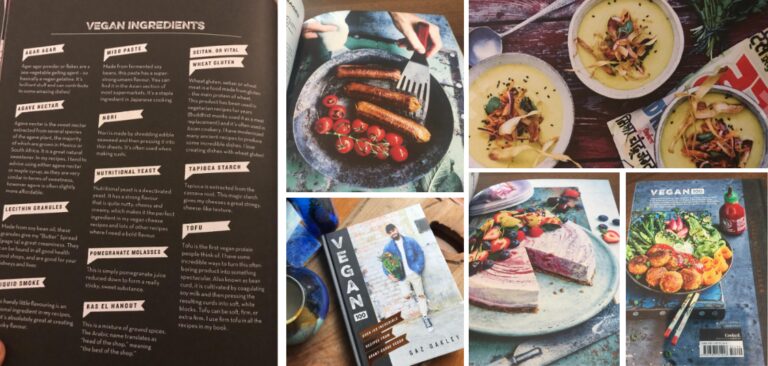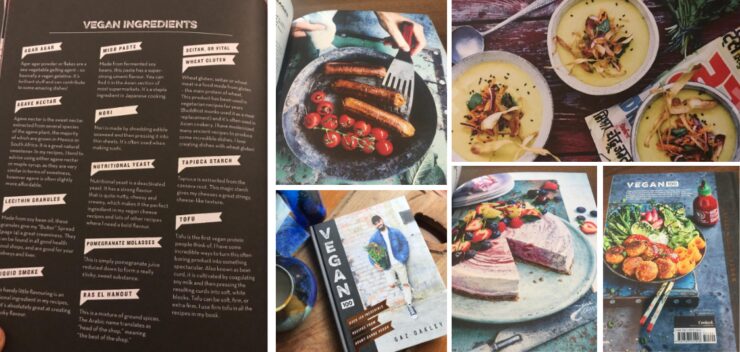 7. The Plantpower Way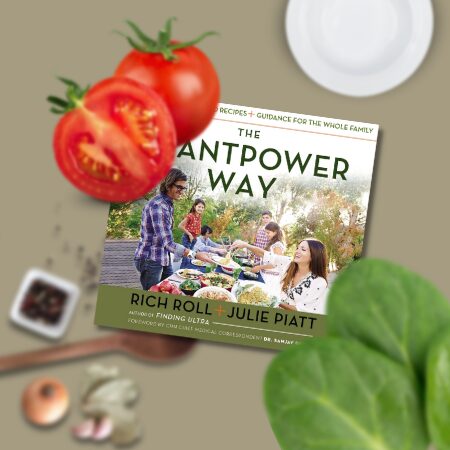 Rich Roll does it all, he describes himself as Plant-powered Wellness Advocate, Bestselling Author, Ultra-Athlete & Podcast Host Rich Roll. We call him the ultimate Planthlete. Together with his wife Juliet Piatt (who is a chef) they have created a family lifestyle guide with 120 plant-based recipes.
The Plantpower Way shares the joy and vibrant health they and their whole family have experienced living a newly plant-based lifestyle, which they didn't live by before. Bursting with practical guidance, inspiration and beautiful photography. 
But beyond the plate, at its core, The Plantpower Way is a plant-centric lifestyle that finally provides families with a highly accessible, easy-to-follow roadmap to long-term wellness and vibrant body, mind, and spirit health. The Plantpower Way is claimed to be better than a diet: It's a celebration of a simple, delicious, and sustainable lifestyle that can give families across the country a whole new perspective and path to living their best life.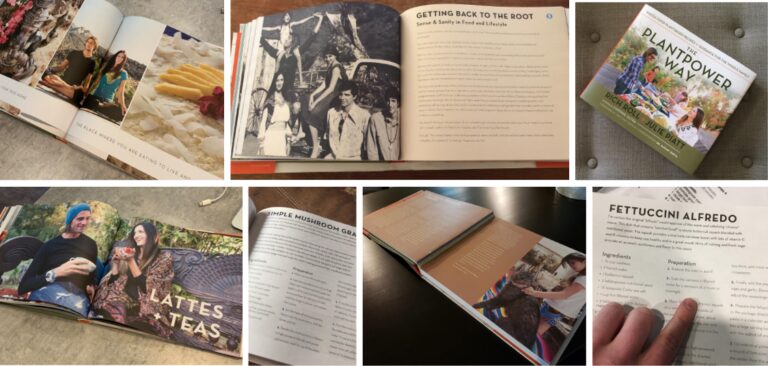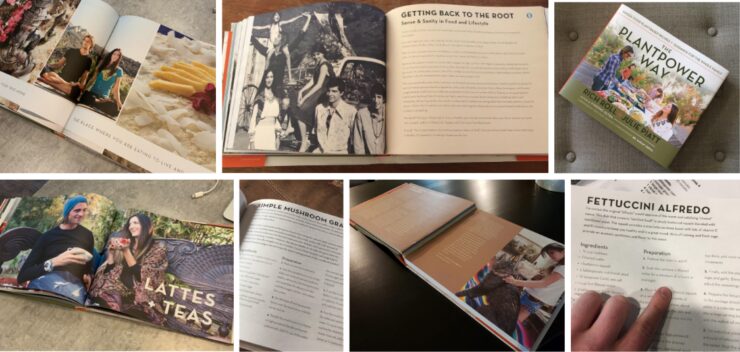 Final Thoughts
Embarking on a vegan lifestyle as an athlete doesn't have to be a daunting task. With the right resources, you can easily navigate your way through the world of plant-based nutrition, ensuring that your body gets all the nutrients it needs to perform at its best.
The cookbooks I've shared with you have been instrumental in my journey. They've taught me how to prepare delicious, nutrient-dense meals that fuel my workouts and recovery. But if I had to pick one book that stands out from the rest, it would be the Thug Kitchen Cookbook.
The Thug Kitchen Cookbook is my top recommendation because it combines humor with practical, easy-to-follow recipes. It's more than just a cookbook; it's a guide that encourages you to take control of what you put in your body, and it does so in a way that's engaging and fun.
Take your time, experiment with different recipes, and most importantly, enjoy the process. Here's to a healthier, stronger, a more delicious life, and remember to Eat Like You Give a F*ck!