Remember that New Year's resolution to get fit? You're still going strong and now, you're ready to take your training home with a Schwinn recumbent bike.
But there's a catch – you're not sure whether to choose the 230 or the 270 model. Which one will give you the most effective workout? Which one can support the most weight?
Don't worry, my fitness enthusiast friend, I'm here to guide you through between these two bikes. Let's get those thighs pumping and the sweat flowing.
Quick Comparison
Choosing between the Schwinn 230 and 270 can feel like a bit of a puzzle, right? They're both top-notch recumbent bikes, each with its own unique features. Let's break it down and see which one might be the perfect fit for you.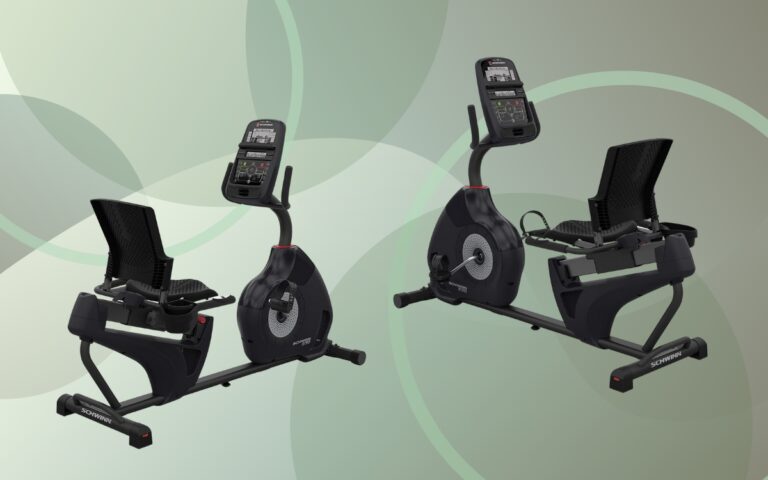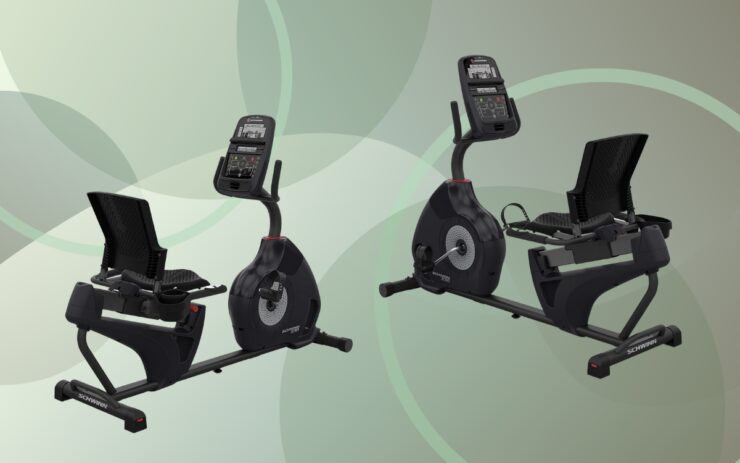 Build Quality
First off, both the Schwinn 230 and 270 are built like tanks. They're made from high-quality steel, so they're designed to last. You can expect either of these bikes to withstand the test of time, no matter how hard you pedal.
Now, here's where they differ a bit. The 270 comes with a three-piece crank, which is a bit more robust and reliable than the single-piece crank on the 230. If you're the type who likes to pedal hard and fast, the 270's crank can offer more resistance options. But if you're not too fussed about resistance variation, the 230's single-piece crank should work just fine for you.
In terms of durability, both bikes are top of the line. There's a ton of positive feedback about their longevity and quality. So, rest assured, whichever bike you choose, you're getting a durable machine that's built to last.
Max User Weight and Height
Wondering if these bikes can handle your height and weight? Well, whether you're 4'11" or 6'3″, these exercise bikes have got you covered. They can comfortably accommodate riders up to 300 lbs. So, no matter your size, you can ride with confidence.
Footprint and transportability
Now, let's talk about moving these bikes around. You know, in case you want to switch up your workout scenery or make room for that new yoga mat. Both the Schwinn 230 and 270 come with transport wheels, making them easy to roll from one spot to another.
And what about size, you ask? They're identical. The term 'footprint' refers to the length and width of the base, which is important when you're figuring out how much floor space you'll need. Both bikes measure 64 inches long and 27 inches wide. So, they're pretty compact and won't take up too much of your precious workout space.
Resistance Mechanism and Exercise levels
Let's compare the resistance levels and workout programs. The Schwinn 270 boasts 25 resistance levels, catering to beginners all the way up to advanced riders.
Coversely, the Schwinn 230 offers 16 magnetic levels. Both bikes feature a super quiet flywheel, so you can pedal away without disturbing anyone else in the house.
If you're all about variety in your workouts, the Schwinn 270 might be your best bet. It comes with 29 workout programs and 25 levels of resistance.
The Schwinn 230, while still a solid choice, offers 13 exercise programs and 16 levels of resistance. So, if you're looking for more challenges and options, the Schwinn 270 takes the cake.
Seat & Handles
Comfort is key, right? Most users find the Schwinn 270 more comfortable thanks to its cushioned seats and vented backrest.
But don't count the Schwinn 230 out just yet – it offers similar comfort features. It really comes down to personal preference. Some folks like a firm seat with good ventilation, while others prefer a softer cushion without the need for airflow.
Both models feature excellent grip on the handlebars and pulse sensors conveniently located on the seat-side handles.
Convenience
For assembly instructions, you can download the user's guide directly from the official Schwinn website. Both bikes are pretty straightforward to assemble and should take about an hour.
However, some reviews suggest that the Schwinn 230 might be a bit tricky to put together. It might take a couple of tries, but you'll get there. And the good news? Maintenance is a breeze for both models.
User-Friendliness
One of the best things about these bikes? They're whisper quiet. You can pedal to your heart's content without worrying about disturbing anyone else in your home.
Thanks to the well-engineered flywheel, both the Schwinn 230 and 270 offer a smooth, quiet ride.
Value For Money
Given that the Schwinn 270 is the newer model with more features, workout programs, and resistance levels, it's no surprise that it's a bit pricier than the 230.
But in my opinion, both models offer great value for money. It's hard to find other bikes in the same price range that offer the same high-tech features.
Tech Compatibility
According to the official Schwinn website, both the Schwinn 270 and 230 are compatible with the popular cycling app, Explore the World. However, only the Schwinn 230 works with the Zwift app.
Both bikes also come with Bluetooth features. You can track your heart rate using a separately purchased heart rate band, or use the pulse grips on the handlebars. For more details, I recommend checking out the official Schwinn website.
Warranty
Both bikes come with the same warranty period: ten years for the frame, two years for the components, one year for the electronics, and three months for labor. Considering their price points, this is a pretty good deal, even when compared to more expensive models.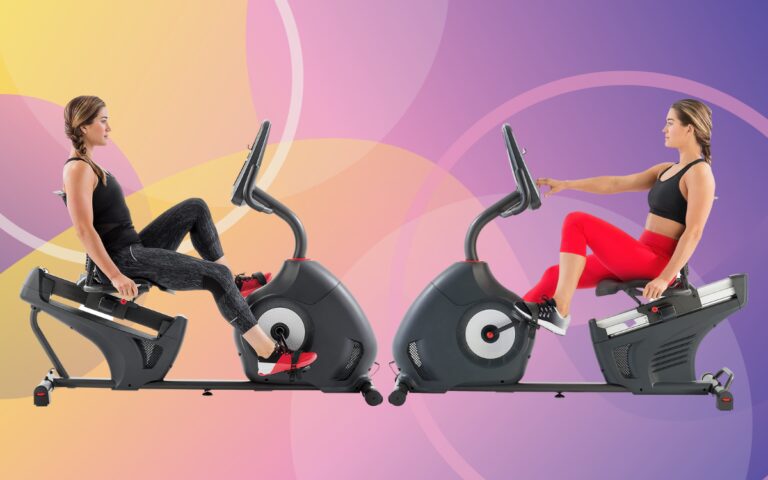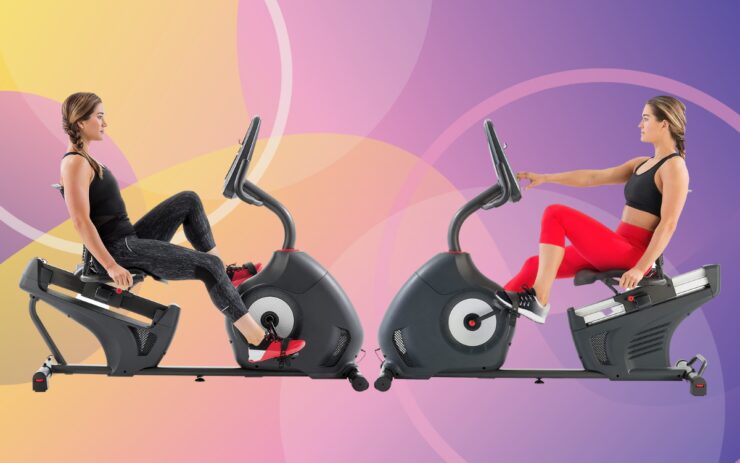 FAQs
What are they made from?
Both the Schwinn 230 and 270 are made from high-quality steel. They're built to last and withstand even the most intense workouts.
How long do they last?
Well, with proper care and maintenance, these bikes can last for many years. They're designed for durability, so you can expect them to stand the test of time.
What is the best place to find replacement parts?
If you ever need replacement parts for your Schwinn bike, the best place to look is the official Schwinn website. They have a wide range of parts available, so you're likely to find what you need.
What are some alternative Brands?
If you're exploring other options, some popular alternatives to Schwinn include Nautilus, ProForm, and NordicTrack. Each of these brands offers a range of exercise bikes with various features, so you're sure to find something that suits your needs.
Conclusion
So, my fitness enthusiast friend, we've journeyed through the ins and outs of the Schwinn 230 and 270 recumbent bikes. We've compared their build quality, user-friendliness, tech compatibility, and even their warranties. We've seen that both bikes are built to last, offer a range of features, and provide great value for money. But remember, the best bike for you ultimately depends on your personal needs and preferences.
If you're looking for more resistance levels and workout programs, the 270 might be your perfect match. But if you're after a solid, reliable bike that's a bit more budget-friendly, the 230 could be just the ticket. Either way, you're getting a top-notch exercise bike that will help you keep that New Year's resolution going strong.
In the end, whether you choose the 230 or 270, you're making a great choice for your home fitness journey. So, get ready to pedal away, feel the burn, and enjoy the ride. Let's keep those thighs pumping and the sweat flowing!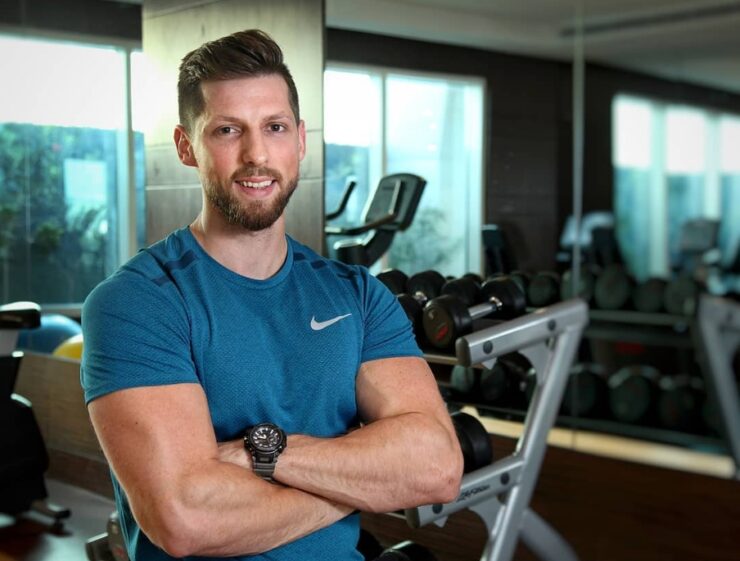 Lazar Sretenović, an IFBB and REPs Level 3 certified trainer, specializes in personalized fitness programs encompassing weight lifting, EMS, and endurance training. With a focus on tailored nutrition and holistic well-being, Lazar Sretenović guides clients through transformative health journeys, emphasizing safety and individual goals.