Veganism is more than what you eat it is a lifestyle. A large number of vegans are interested in health and fitness. They frequent gyms, running tracks, and hiking trails. This means they also need a comfortable pair of shoes that can keep up with them. Luckily, several big-name brands follow the vegan philosophy.
For instance, ASICS, Mizuno, and Merrell have excellent shoe lines designed with vegans in mind. So how do you find durable vegan gym shoes that will give you the proper support during your workouts? 
If you are looking for cruelty-free footwear, there are a couple of things you need to pay close attention to. The first thing is the glue. Animal-based glues were everywhere a couple of decades ago. However, the majority of manufacturers dropped it after discovering that synthetic glue is stronger.
Unfortunately, some synthetic glues are still tested on animals. Secondly, go for synthetic materials since some companies still use animal skin. You can also find gym shoes made from recycled materials. Finally, make sure none of the materials or dyes are not tested on animals. A small percentage of companies use animals to determine if the dyes irritate human skin.
Vegans who don't have enough time to dive deeper into the subject shouldn't worry because we researched it for you. Here is the list of the best vegan gym shoes that will bring your workouts to a whole new level. 
Our Top Reviewed Shoes
1. Xero Prio – Women's Minimalist Barefoot Shoes

Xero is one of those companies that are focused solely on cruelty-free exercise gear. They are not a huge name yet, but more and more people are discovering Xero's products.
Xero Prio might seem like basic running shoes, but this model is quite versatile. If you are looking for super comfortable gym shoes that are also lightweight and comfortable, these might be the perfect fit. The minimalist design is well done, without too many details. The lacing system is reflective, so you will be visible while jogging in low-light conditions.
The soles are super flexible, allowing you to move naturally and with ease. Additionally, Xero Prio features low soles that can improve your stability. Gym goers who have issues with painful foot arches often make a switch to low soles.
They can come in handy if you are doing Crossfit or any type of cross-training that requires full contact with the surface.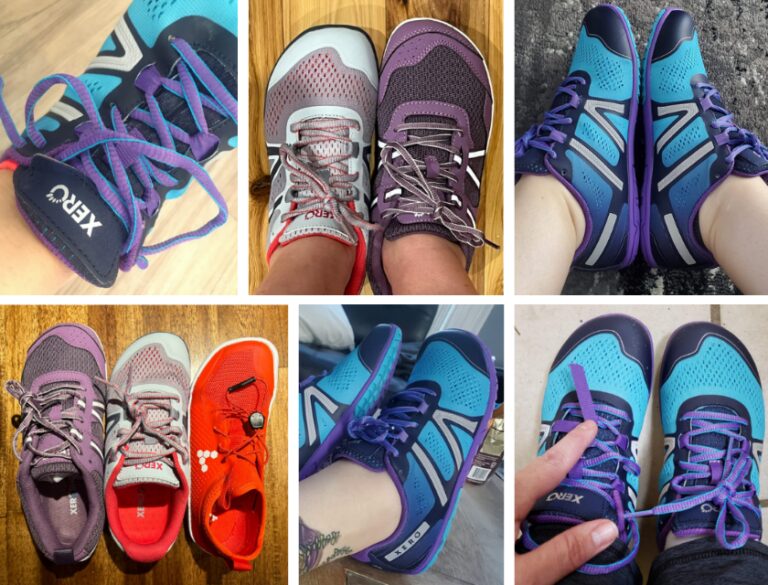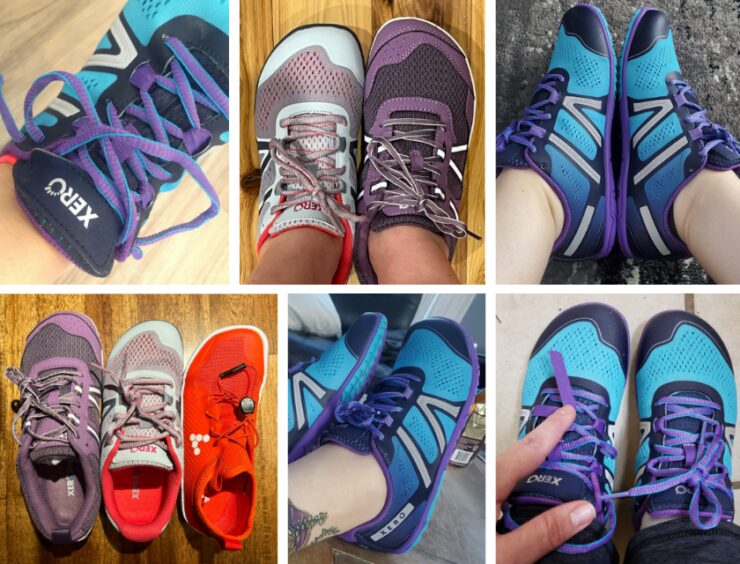 2. New Balance Women's FuelCore Nergize V1 Cross Trainer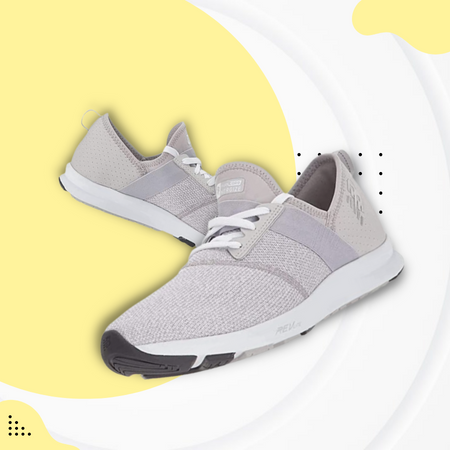 Created fully out of synthetic materials, New Balance's FuelCore Nergize V1 shoes are both stylish and functional. They are so comfortable that you will want to wear them outside of the gym as well. Even though the shoes have laces, they are indeed slip-ons.
You can adjust the laces and make these shoes fit like a glove. The V-dip collar with a comfortable elastic band should keep your ankle in place. The REVlite cushioning created exclusively by New Balance adds extra support to your feet, making it easy to move around the gym.
The Memory Sole adds an extra layer to the overall comfort of these shoes. FuelCore Nergize V1 shoes are very breathable thanks to the synthetic materials of the upper part. There are more than 20 different color combinations to choose from with this model, which is great if you plan on wearing them every day.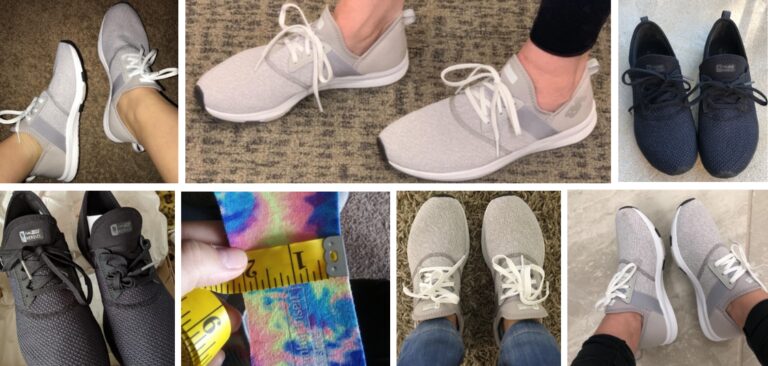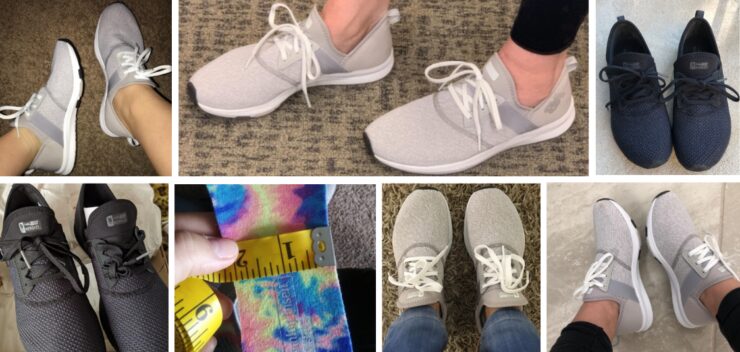 3. Merrell Men's Vapor Glove 2 Trail Running Shoe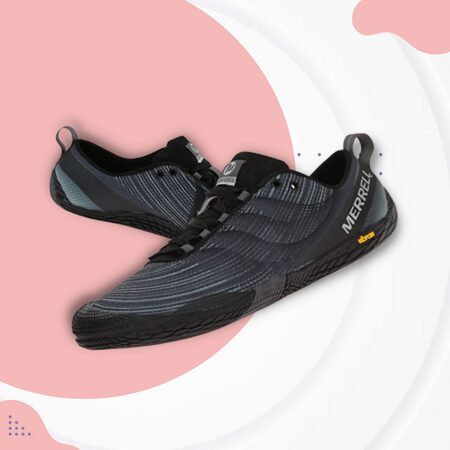 Even though Merrell is not entirely a vegan brand, its running shoes are cruelty-free. This particular model stands out because of its minimalistic design and excellent support. Not to forget that Vapor Glove 2 is incredibly lightweight and has zero drops.
The heel cushioning can be beneficial if you are doing weight training. These shoes have flat laces that stay in place regardless of your movement or activity. The soles are made of textured rubber so they will not slip on wet surfaces. The only downside to Vapor Glove 2 is its breathability.
The synthetic material on the top of the shoe is coated with a thin layer of rubber which makes them water-resistant. After all, Vapor Glove 2 is primarily created for trail running. Unfortunately, this limits the airflow, and your feet might feel a bit hot in gym settings.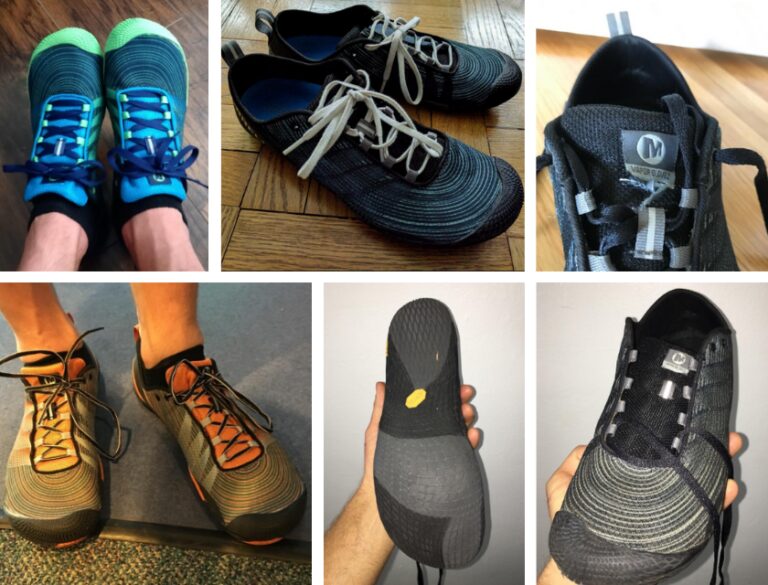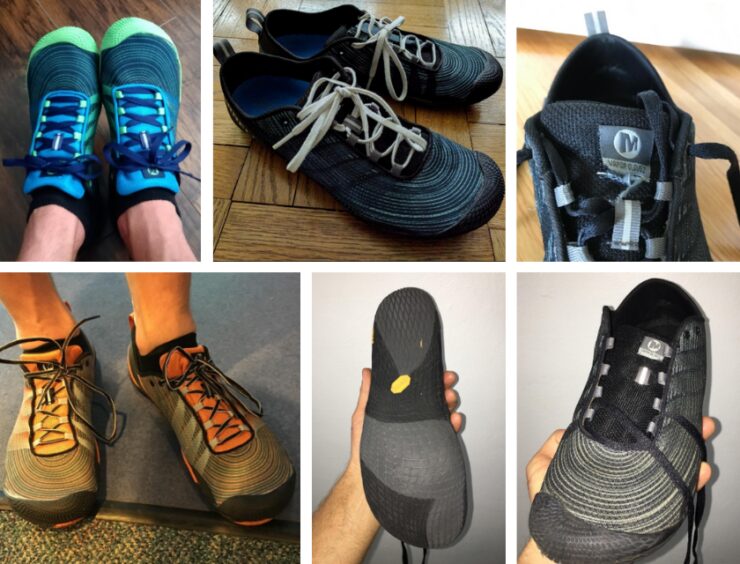 4. Asics Onitsuka Tiger Ultimate 81 Shoes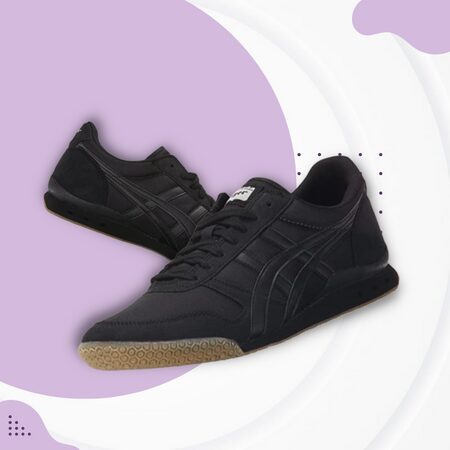 Asics Onitsuka Tiger shoes were a staple for all serious runners back in the 1980s. These classic shoes are made of vegan-friendly materials and perform incredibly well in the gym. Surely, the design looks a bit basic, but once you put them on your feet, you will notice the cushioning and the support around your heel.
The soles have a good grip on almost all surfaces, so parkour enthusiasts often use Onitsuka Tiger Ultimate 81 shoes. The shoes are also lightweight, and you may move in any direction while still having enough support around your ankles.
The padded collar alongside flat laces will keep your feet comfortable and in place. Asics is known for creating durable shoes for all types of activities, and these are no exception. Onitsuka Tiger Ultimate 81 shoes are made of breathable materials, so your feet will stay dry during your gym session.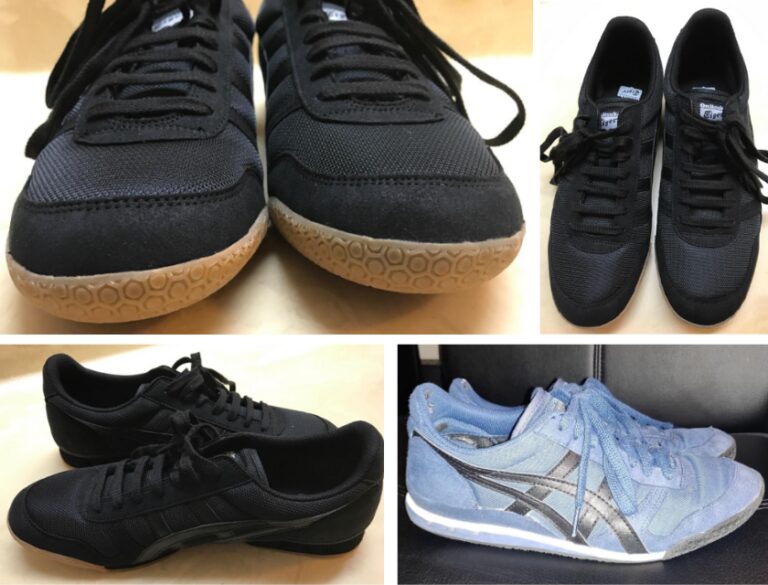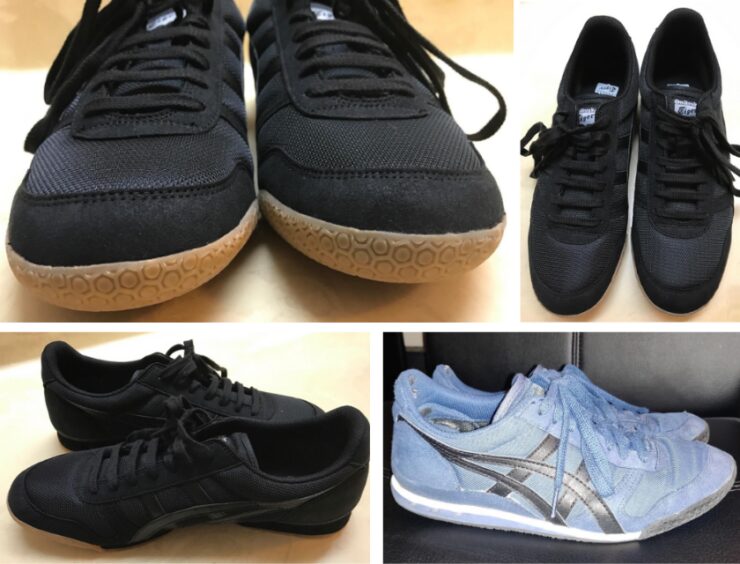 5. Mizuno Women's Wave Inspire 16 Running Shoe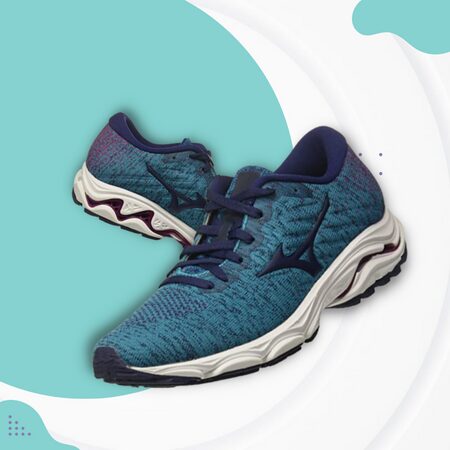 Mizuno is a cruelty-free brand, and all of its training shoes are vegan-friendly. Wave Inspire 16 is one of Mizuno's most popular stability shoes, and they improve this model with every new edition. The upper part of the shoe features breathable materials that will keep you dry during your workout.
The wave knit fabric is very soft but durable. It feels gentle around the ankles. The lacing system helps you to get the perfect fit with these shoes. There is a special cup for your heel designed to improve your stability while moving. Keep in mind that the soles are not super thin, so you will not have the barefoot feeling.
However, there is more than enough cushioning, which is appreciated if you lift heavy weights in your gym. The overall flexibility of these shoes is excellent. Your movement will feel natural and flowy.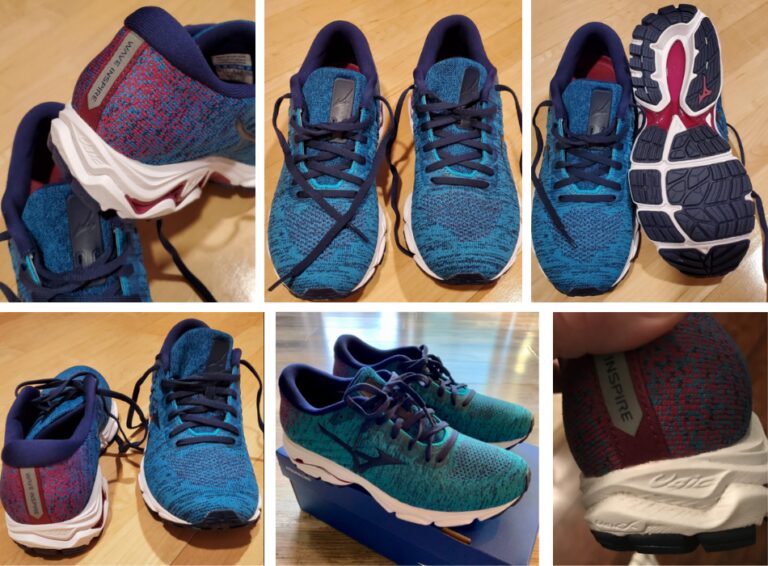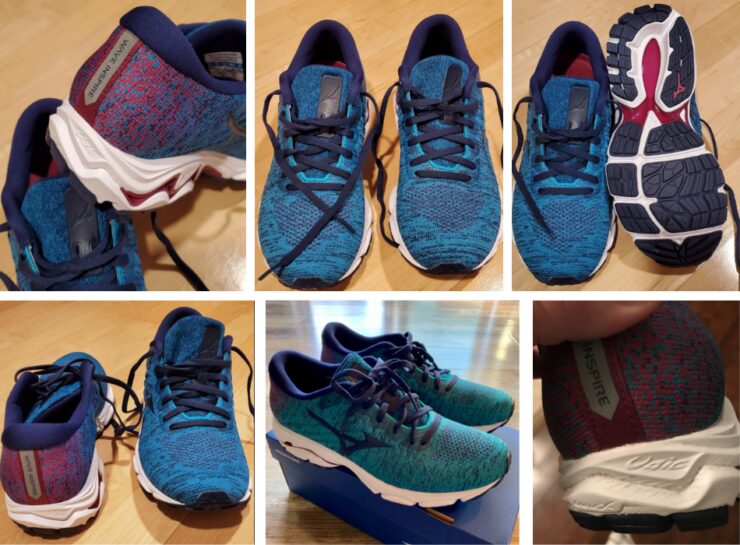 Here are some other interesting models that you might like:
Things You Need to Know Before Buying Vegan Gym Shoes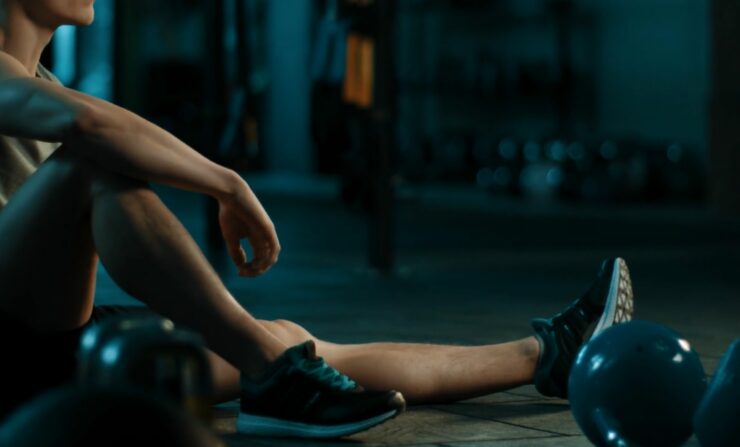 When you decide to opt for vegan gym shoes, it is important to check more than just if they are made of non-animal-originated textiles. They are also supposed to be comfortable, durable, and meet your design taste. Here are several things worth checking out before you spend any money on vegan footwear.
1. Vegan Certification
When buying vegan footwear, you should check for vegan certification on them, for example, PETA Approved Vegan certificate. This certificate means that the shoe you are buying is proven not to have any animal-originated material used in the manufacturing process. Buying such shoes means you can be certain that they are indeed produced cruelty-free.
2. Oeko-Tex Certificate
This applies to the product or the main material that the product is made from. It means that it is safe and does not contain substances that are harmful to our health or the environment, and it also means that it is hypoallergenic.
3. Information About Fabric
It is smart to know the parameters of the fabric that the shoes you want to buy are made from. Check if the shoes are Oeko-Tex certified, are they breathable, are they water resistant, easy to clean, or durable. Look for this information in the product's description or ask the brand directly.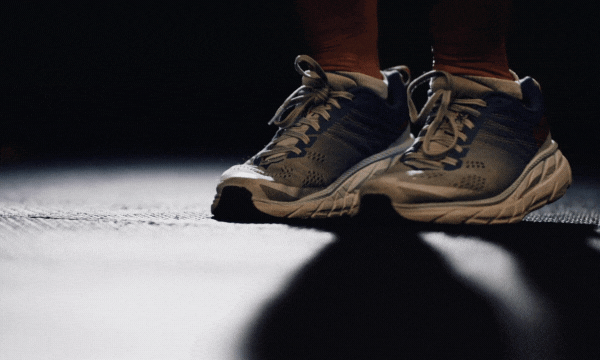 4. Brand's Values
Although it is impossible for a regular buyer to make an audit and check every step of the manufacturing process of the shoes, it is possible to look into the brand's practices. You can check if the brand's main values are veganism and ethical production or if they use these terms only occasionally in marketing.
If the brand highlights that these are its fundamental values, and you can tell that from the communication on its site and social media, it drastically increases the brand's credibility.
5. Comfort
This is one of the more obvious considerations since no one likes wearing uncomfortable shoes. Look for shoes that offer suitable ankle protection and quality cushioning so that you can enjoy your training sessions completely and hassle-free.
6. Materials
Knowing the materials of your shoes is crucial to your sustainable journey. For example, materials such as cork are perfect for the summer since they are fresh, comfortable, and stylish. The texture of the material also plays an important role. Knowing the footwear, you want to buy inside out will be an essential factor in your choice.
You can also look for leather alternatives like faux leather that are created without using any skins of animals. Plant materials and plastics create a suede or leather appearance. The bottom line is all of this offers vegan-friendly and sustainable alternatives to leather.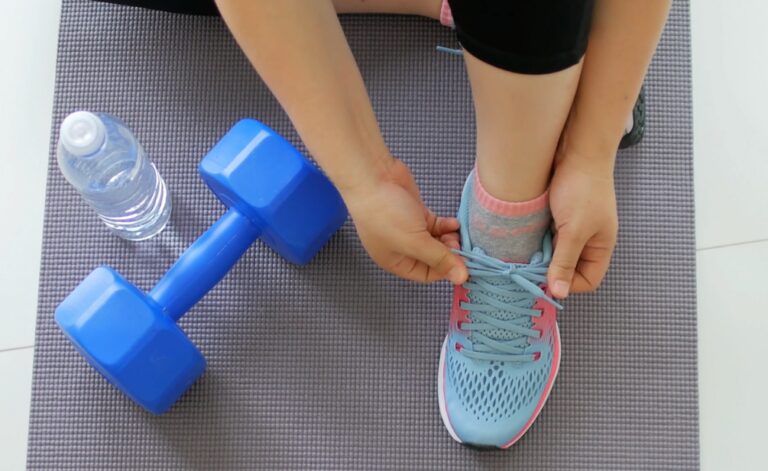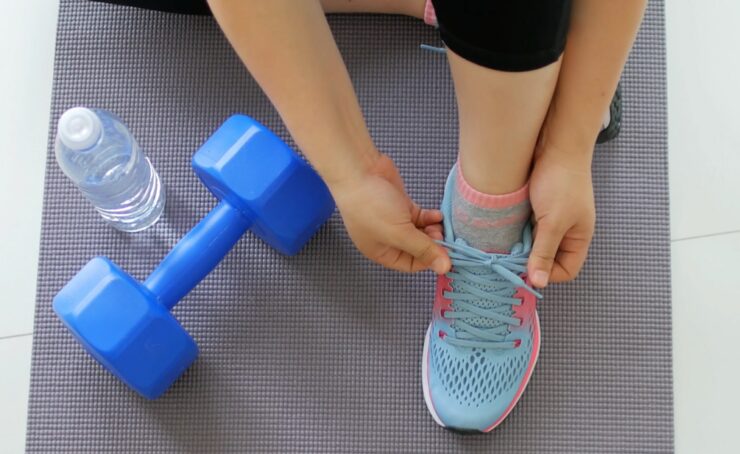 Tips for Maintaining Vegan Shoes
Once you purchase your dream vegan shoes, you will need to figure out how to maintain them properly and prolong their lifespan. These shoes are not cheap, and the last thing you want is for them to deteriorate just because you do not know how to maintain them properly. Here are some useful tips for vegan shoe maintenance.
Keep Them Dry
Unlike leather, suede, and other animal-sourced ingredients, the materials used in the production of vegan shoes are generally not waterproof. Due to this fact, if you were to get them wet, it would take a long time to dry them out, and there would be an increased risk of mold, which would deteriorate them faster.
Store Them Away From the Sunlight
Another important thing to keep in mind if you want to prolong the life of your vegan shoes is to keep them away from the sunlight. Direct sunlight will cause these shoes to lose their color and vibrancy, and it will weaken materials, causing them to break down much faster. Store them in a cold, dry, well-ventilated area, away from the sunlight.
Use Water Lightly
As we mentioned before, vegan shoes need to stay dry as much as possible. Getting the shoes dirty is inevitable regardless of how much we take care of them. People that do not use vegan shoes can simply throw them in a washing machine or soak them in soapy water.
Sadly with these shoes, you do not have such luxury, so it is best to clean them using a damp cloth and a bit of vinegar to remove the stains.
However, if you cannot be bothered to hand wash your vegan shoes and want something that you can simply throw in the washing machine, there are alternatives. Materials such as hemp and jute are hard-wearing and can, in fact, go into the washing machines.
Frequently Asked Questions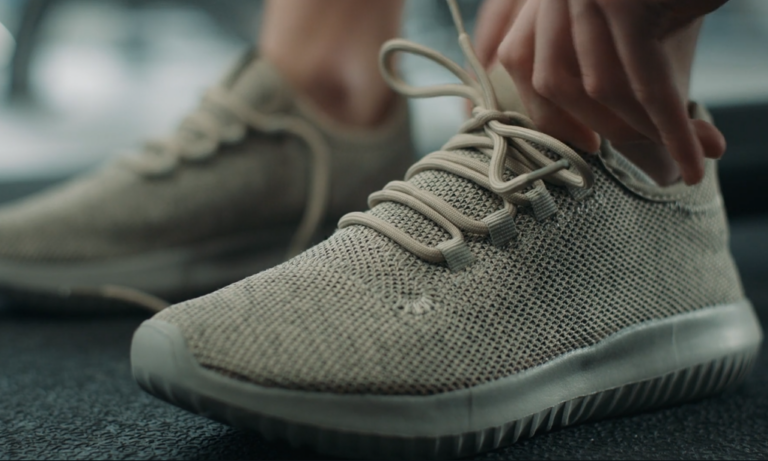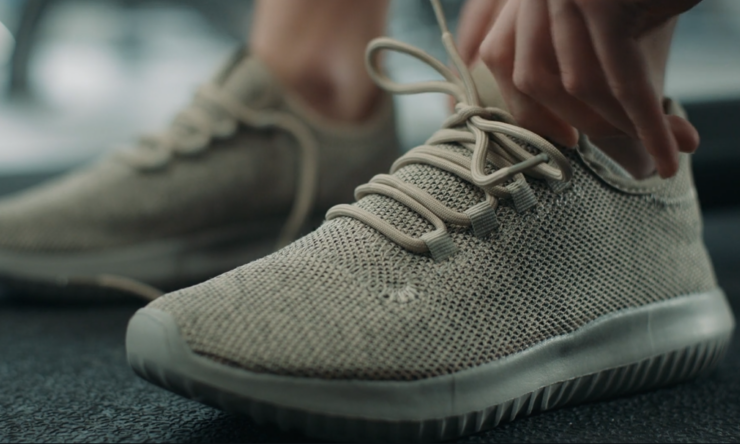 1. Can vegan shoes last as long as leather ones?
Vegan shoes tend to be less durable than real leather shoes. However, the most popular kinds of vegan materials, such as PU and PVC, still have a lifespan of roughly two to five years, depending on how well you maintain them.
2. What are vegan shoes typically made from?
Vegan shoes are made from materials that are not animal-sourced. Some of the more popular materials in the manufacturing of these shoes include synthetic microfibers, PU and EVA, recycled and virgin rubbers, canvas, hemp, cork, and faux leather.
3. Does faux leather crack?
Faux leather is a very durable material and is designed to last for a very long time. It can withstand scratches and scrapes and, in some aspects, can match the real leather.
4. Can you stretch faux leather?
Faux leather does indeed stretch, but not as much as real leather. You should be cautious when stretching faux leather because it can increase the risk of cracking. This is why it is best to avoid doing this altogether.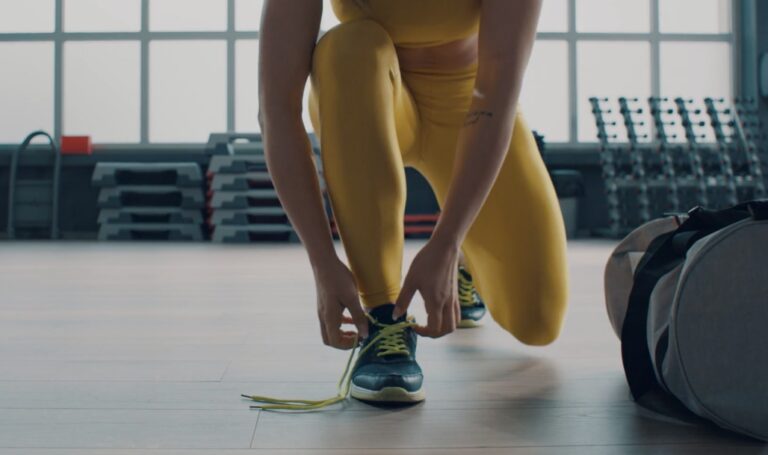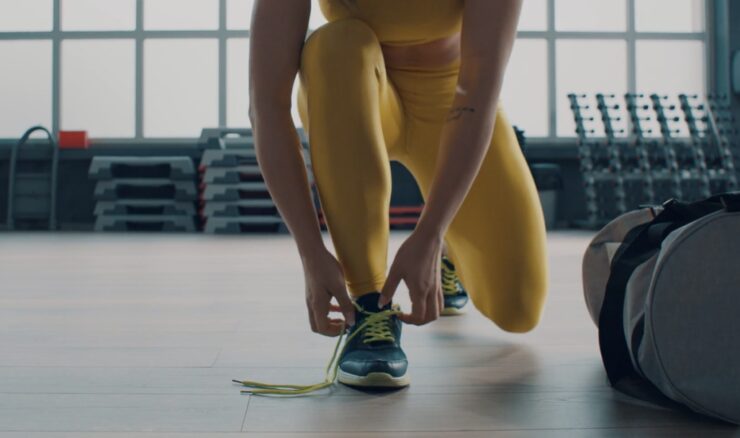 5. Are vegan shoes eco-friendly?
Absolutely. Vegan shoes are far more environment-friendly than real leather shoes. It is a known fact that synthetic leather consisting of PVC, PU, and other poly-composite microfibers has a far less environmental footprint than any animal-derived materials.
6. What does "pleather" term mean?
"Pleather" is a term used to describe vegan shoes that are made using plastic materials, and it is short for plastic leather.
7. How to protect vegan leather shoes?
You should avoid drying them out. Some types will crack with excessive heat and exposure to the direct sun. You should use a soft cloth and gently rub the leather with a small amount of baby oil or commercial leather conditioner. You should also avoid contact with water when wearing these shoes, as water can increase the deterioration process.
Final Words
Investing in a pair of vegan gym shoes is a wise and environmentally-conscious decision that has been increasing in popularity over the course of years. The best sportswear brands across the globe know this, and it is likely that the manufacturing of these shoes will greatly increase in the upcoming years.
We hope you enjoyed our guide and that you have found vegan shoes that will match your taste and needs. In case you still cannot decide, revisit our top three picks, as they offer exceptional comfort, support, traction and, most important of all, are not made using animal-sourced materials.
References:
https://www.rei.com/c/running-shoes/f/f-vegan
https://www.womenshealthmag.com/uk/fitness/g28619284/vegan-trainers/