Over the course of time, we created a lot of posts on high-calorie vegan smoothies. We absolutely love them. Smoothies are one of the easiest ways to get in your daily nutrients, especially if you have a hard time eating. These smoothies are high in calories.
A lot of time these smoothies are a bit bigger in size than your average smoothie but the calories come mainly from the calorie-dense ingredients in the smoothies. Some are healthier than others because of the vegetables, minerals and vitamins in them. But that's probably not why you are here.
You are probably looking for some easy recipes on smoothies that can provide you with GAINS!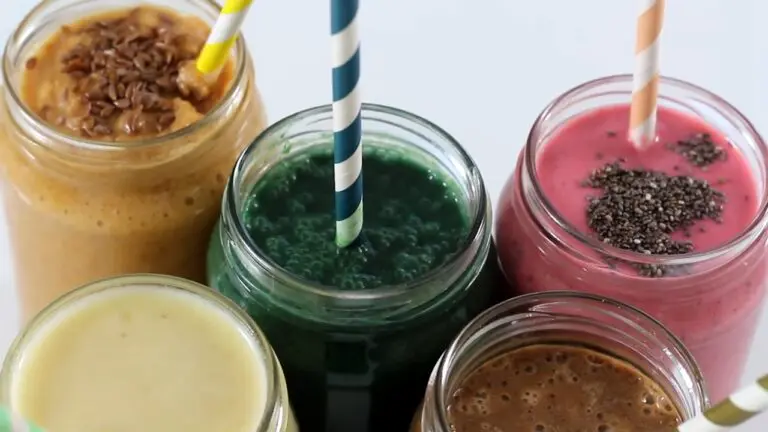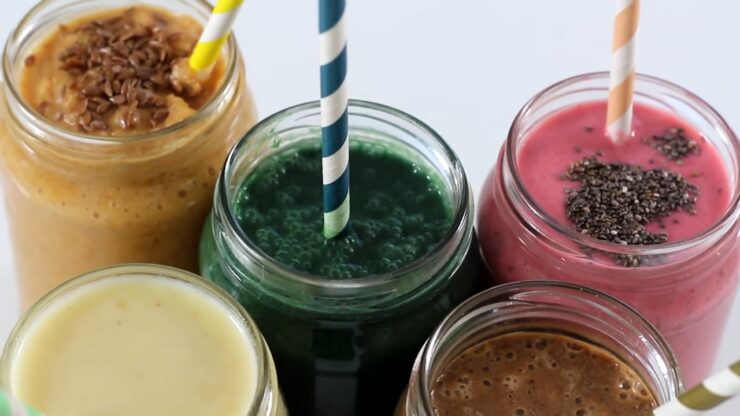 So why would you pack on some weight?
Let me first tackle this question. This is a question I receive a lot, especially from people who are trying to lose weight. They cannot imagine it's harder the other way around. There is a variety of reasons you are looking to gain weight:
First of all, you could want to build up more muscle, get more athletic or become stronger.
Illnesses can lead to a lot of weight loss, as can health conditions. The next diseases that may cause a decreased appetite: Diabetes, IBD, depression and hypothyroidism.
Or it could be as simple; you've lost some more weight than you wanted to when you became vegan or stopped eating unhealthily. This happened to me as well: changing lifestyles.
As you may understand, you do not have to be underweight to be unhealthy. If you look at people with a 'skinny-fat' body (A type of body that is within the healthy BMI range but lacks muscle.), they have some serious health risks, although they look healthy in normal clothes.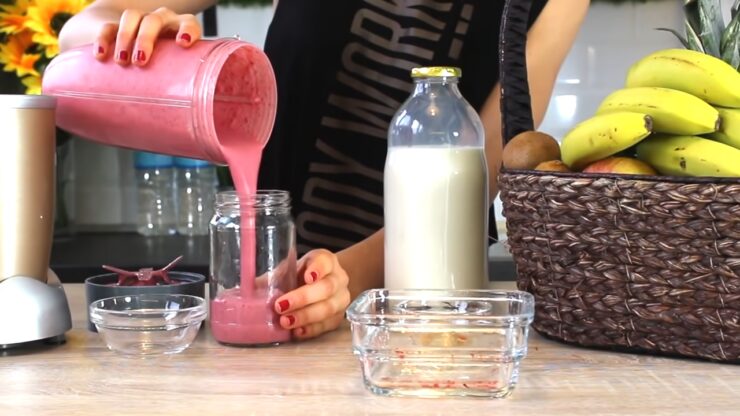 Why are smoothies the ideal weight gain method?
Smoothies are the easiest way to gain some extra calories and protein. They're perfect as a snack and easy on the road. But why are they more efficient than other meals?
They are easy to drink while clearing a full plate of food can be discouraging and tough. Drinking a smoothie is much easier. Gulping down all the calories
High-calorie vegan smoothies are easy to customize. If you don't like an ingredient; leave it out or replace it with something you like. It's easier than cooking.
It's also much more time-efficient. Creating a smoothie costs a maximum of 3 minutes. Cut your ingredients and throw them into a blender. On the other hand, preparing and cooking dinner takes a lot more. Also eating takes a lot more time than drinking.
5 High-Calorie Vegan Smoothies
So without further ado: here are the smoothies!
1. High-calorie vegan peanut butter banana protein smoothie – 812 Calories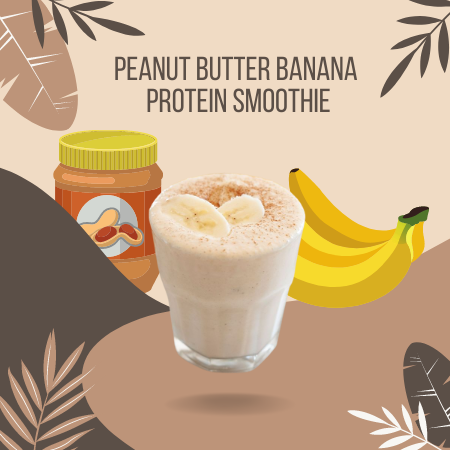 This great smoothie consists mainly out of bananas and peanut butter. A lovely combination if you ask me. I think almost everybody loves peanut butter. The combination of salty and sweet is great! Also. There is one secret ingredient, which you don't expect. You should check it out!
2. High-calorie vegan green protein smoothie – 864 calories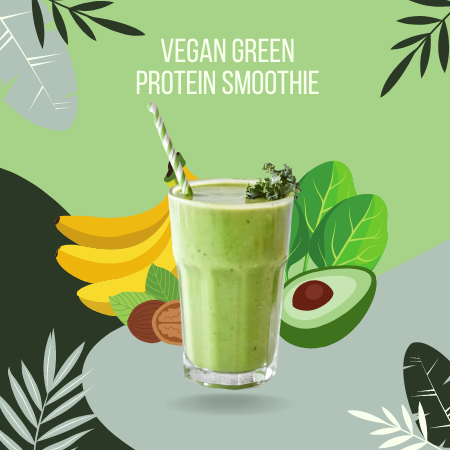 If you would need to name one smoothie that everybody recognizes. It'd be the classic green smoothie. They are famous for their antioxidants and vitamins. But they lack two things for the perfect high-calorie protein smoothies. You've maybe guessed it already. Calories and protein. So we created our own green smoothie with a twist. Perfect for gaining!
3. High-calorie vegan breakfast protein smoothie – 971 calories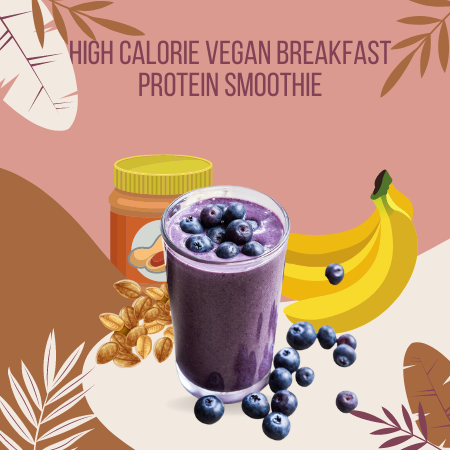 This used to be my go-to breakfast in the morning when I had no time to prepare a big breakfast. This high-calorie vegan smoothie has a lot of healthy fruits, oats and contains peanut butter. Which you probably know, I love! This is the perfect way to start gaining throughout the day. It contains almost 1000 calories.
4. Chocolate high-calorie vegan keto protein smoothie – 800 calories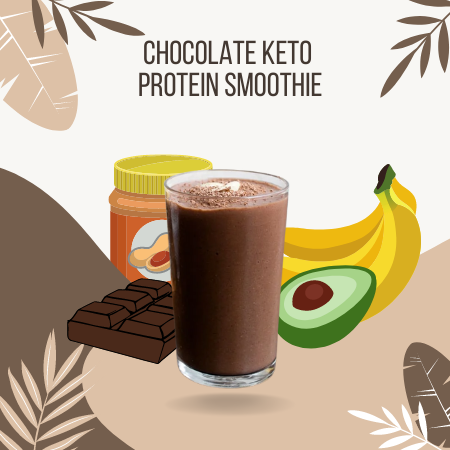 This keto-friendly smoothie tastes great! The avocado and coconut milk makes it creamy, and the cacao powder, peanut butter and stevia a sweet and salty experience, like a milkshake. It has a lot of fat, calories and protein. Perfect for a vegan keto diet.
5. High-calorie vegan banana coconut smoothie – 1207 calories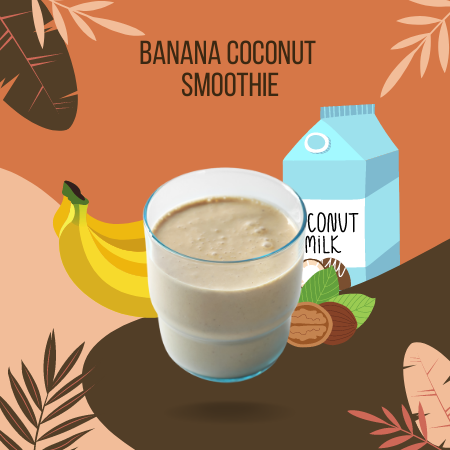 This is the absolute winner of the 5 smoothies. This bad boy contains a whopping 1207 calories per serving. This smoothie tastes amazing because of the tropical combination of coconut and banana. Gulping up your smoothie is the best way to gain your fat, protein and plenty of calories.
References:
https://www.healthline.com/nutrition/high-calorie-vegan-foods
https://www.eatingwell.com/recipes/20336/lifestyle-diets/vegan/drinks/smoothies/
https://www.popsugar.com/fitness/High-Protein-Vegan-Smoothies-40734676