With over 1200 calories and almost 100 grams of fat this smoothie is not for everyone.
We all know someone in our life that has a hard time putting on weight. If you want to gain some weight and do it the keto vegan way, this smoothie is for you.
Next to all the great macro nutrients for hard-gainers. This smoothie taste amazing because of the tropical combination of coconut and banana. Gulping up your smoothie is the best way to do gain your fat, protein and plenty of calories!
Ingredients
1 banana
A can of coconut milk (400ml)
Water (250ml)
Walnuts (50 grams)
Scoop of your favorite vegan protein powder (30g)
Optional add-in ingredients
Green leafy veggies!

Leafy green vegetables are a super important part of a healthy diet. They're packed with minerals, vitamines and fiber but are low in calories. Leafy greens offer a numerous amount of health benefits including reduced risk of obesity, high blood pressure, mental decline and heart disease.

Berries

Berries are a great source of antioxidants and are fruits that are relatively low in sugar. They also taste amazing.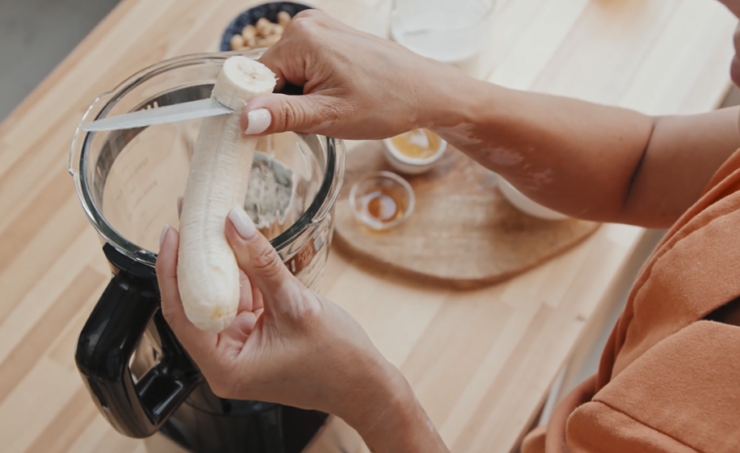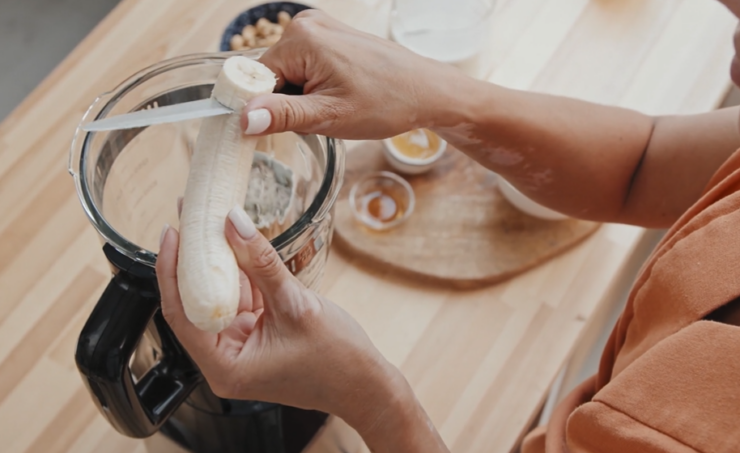 Instructions
It is a smoothie! Super simple.
Throw all your ingredients in your high-speed blender
Turn the blender on and blend until smooth.
If you don't have a powerful blender, you may want to blend the nuts first.
Nutrition Info:
| | | | | |
| --- | --- | --- | --- | --- |
| Item | Calories | Protein | Fat | Carbs |
| Total | 1207 | 41.9 | 97.8 | 29.7 |
| 2 Banana's | 105 | 1.3 | 0.4 | 13.5 |
| Coconut milk (400 ml) | 680 | 6 | 68 | 8 |
| Protein powder | 113 | 22.6 | 0.9 | 3.7 |
| Walnuts (50g) | 309 | 12 | 28.5 | 4.5 |