If you're having trouble eating a lot of calories in the morning, this recipe is for you. Have you every tried to drink those calories? Drinking your breakfast is an easy way to get in those needed calories. Next to a lot of calories, this smoothie is super delicious, and actually, it can be drunk at every moment of the day! This sweet smoothie has plenty of calories en protein to get you through the morning.
Ingredients
2 banana's
250ml of vegan milk, I used vegan almond milk.
50 grams of blueberries
4 tablespoons of peanut butter
One third of a cup of oats (30g)
Scoop of your favourite vegan protein, I used a no flavoured soy protein.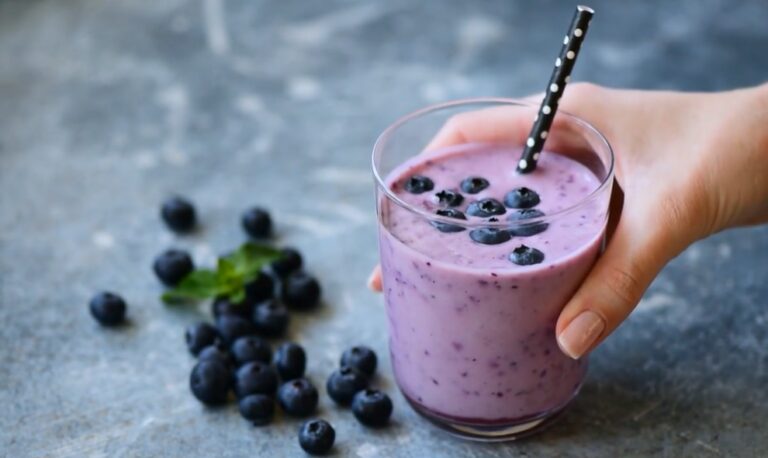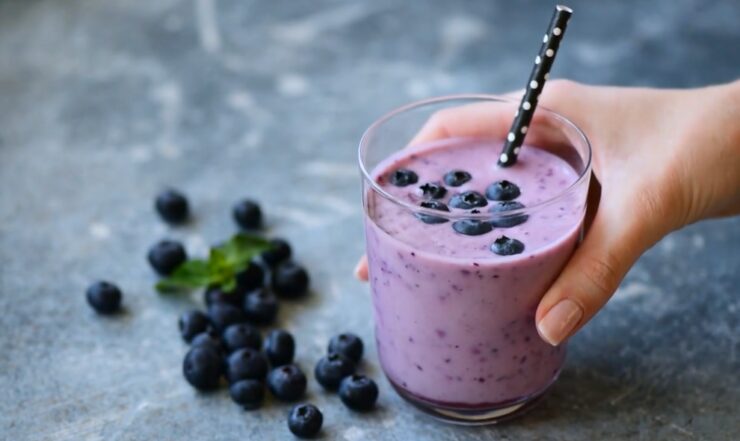 Optional add-in ingredients
Green leafy veggies!

It is important to get all your veggies in. By throwing in a bunch of leafy green vegetables you'll get them in no time. When I make this smoothie myself, I always put some fresh spinach in.

Hemp or chia seeds for some extra protein
Instructions
1. Cut up the banana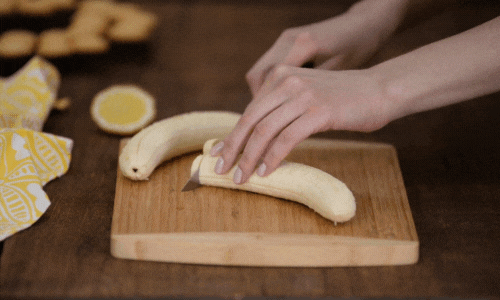 2. Throw all your ingredients in your blender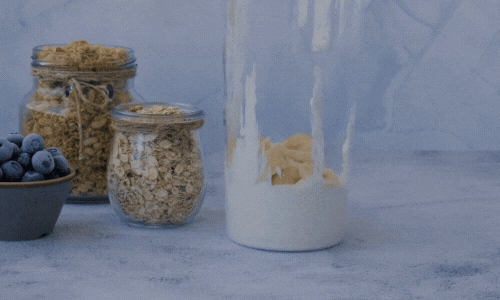 3. Turn the blender on and blend until you have a smooth consistency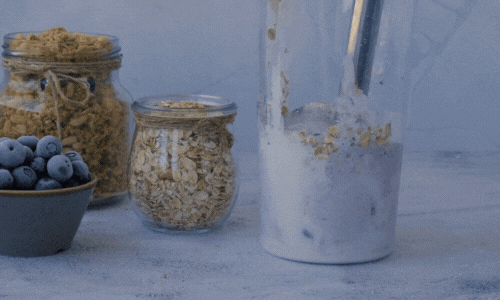 4. Serve up!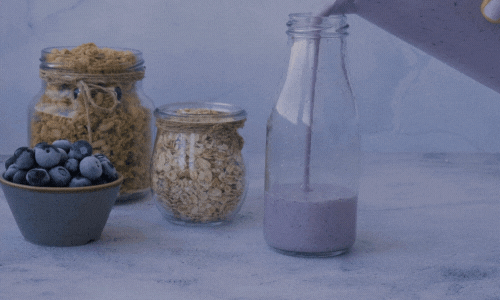 | | | | | |
| --- | --- | --- | --- | --- |
| Item | Calories | Protein | Fat | Carbs |
| Total | 971 | 49.7 | 45,9 | 80,1 |
| Blueberries (50g) | 29 | 0.4 | 0.2 | 7.3 |
| 2 bananas | 210 | 2.6 | 0 | 27 |
| One third cup of oats (30g) | 117 | 5.6 | 2.3 | 22.1 |
| 5 tablespoons of peanut butter | 475 | 17.5 | 40 | 20 |
| Protein powder scoop | 120 | 22.6 | 0.9 | 3.7 |
| 250ml of almond milk | 20 | 1 | 2.5 | 0 |