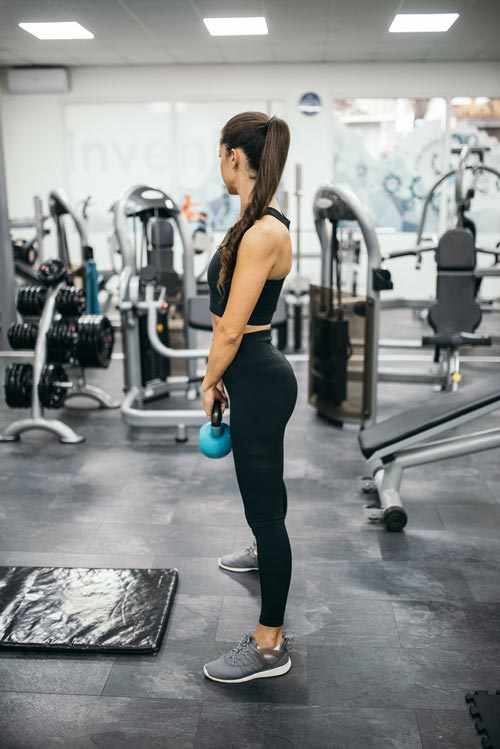 Going to the gym for women should be a balance of style and comfort. Are you having trouble picking clothes when heading out to the gym? Many people say that you don't have to spend millions of dollars on attractive and functional clothes – and they're right about that.
Gym-wise, a ton of choices are out there just for the ladies. Wearing the right type of gym clothing not only makes you feel good but also gets you in the mood for exercise or workouts. It also builds confidence and makes you feel like a million-dollar woman even when you're just a regular person.
What to Wear to the Gym for the First Time
So, which types of clothing should females wear when going to the gym for the very first time? Here are our tips to help you out:
Pick comfy clothes
Workouts at the gym won't be forgiving, especially since you want to push your limits. Therefore, something that will be comfortable enough for you to wear throughout the day is the best choice for gym clothes.
Trends come and go – clothes are not a one-size-fits-all and even if you think that a current fashion trend for the gym looks cool, if it doesn't suit your style and comfort levels then it won't make your workouts any effective.
For example, the tight slacks that enhance your "back assets" may make you look more confident, but let's be honest – ladies don't usually feel comfortable with that. This is especially true if you work out at a gym and the weather is strikingly hot (even with the AC on). You also can't do squats properly with it!
Wear something that makes you feel good
One benefit of choosing a style that you like the most when going to the gym (such as favorite colors, shirts, designs, and the like) is that it boosts your confidence. Let's say you have a statement shirt about fitness – that will make you feel more motivated about working out.
Your mindset is very important when going to the gym and starting workouts – nice gym clothes play a big role in that. Therefore, choosing gym clothes that are not only comfortable but also awesome and something you prefer the most will set the mood for workouts – keeping you focused and motivated.
Choosing black outfits is good for those who are still starting and don't want all eyes on them, or if you just want a quiet time when going to the gym. This is good for when you want to focus and don't want the anxiety of people looking at you all the time.
On the other hand, if you are a fan of bright colors, why not try sets? We'll mention more about sets below but these funky colors are good for those who want to stand out a little bit at the gym. After all, your outfit says a lot about you, so don't be shy to put your heart out into your clothing choices!
Try tennis skirts and a sports bra
Even though you're not going to play tennis, these skirts are awesome because they are comfortable, breathable, and keep you secure. Tennis skirts have shorts underneath so you will feel comfortable and worry-free.
Tennis skirts are useful for jogging, weight lifting, and a ton of other workouts at the gym. You can just pair it with a sports bra of your choice and you'll have a great gym attire combination in no time – without sacrificing comfort and fashion.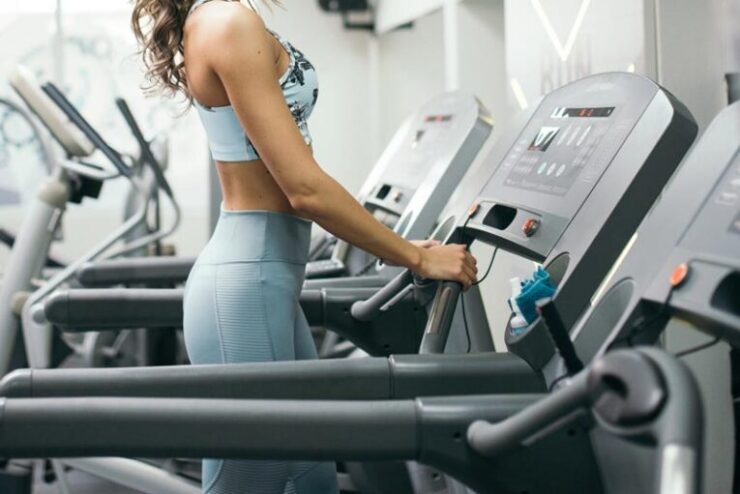 Gym sets for ladies
If you don't like the idea of wearing sports bras to the gym, especially for conservative cultures or air-conditioned facilities, your best bet is a gym set for the ladies. They are usually a pair consisting of a skirt and a top that match together. You can even just wear your sports bra underneath.
What we like about gym sets is the fact that you can use them as indoor clothing – you can just use them at home while you're doing chores so they are double-purpose at some point. You can also mix and match other suitable bottoms with the top.
Wear a baseball cap
This is a must-have if you don't want your hair to bother you all the time. Even if you think you've tied your hair up, think again – it could become messy again after a few minutes of lifting dumbbells or running on the treadmill.
What a baseball cap does is that it focuses your mind to not get distracted by your hair. By all means, baseball caps are also worn by guys and in general, these caps make you feel confident and people will look at you like a pro at the gym.
Sports bra and runner pants
If you're working out at the gym and the weather is extra hot, why not try a combination of a sports bra with loose runner pants? We recommend loose pants instead of tight slacks because something too tight might cut off your leg circulation and make you feel fatigued at the end of the day.
Whether you are walking, running, jogging, doing yoga, lifting, and other exercises, we like runner pants that are loose enough so you don't feel restricted. With that said, they should also be made with flexible and breathable material.
Leggings and a sports bra
If tight bottoms are okay for you, do try a combination of leggings and a sports bra. Make sure, however, that the leggings aren't too tight and are fitted just right for your body shape and needs. If it is too suffocating, it will cause you to feel uncomfortable throughout the day.
Consider leggings that are made with quality and breathable material. We like to pick dark colors because they can be paired with just about any sports bra that you have in your wardrobe.
Wear casual (but gym-appropriate) shoes
You don't need to wear expensive shoes when going to the gym – unless you have a specific need when it comes to traction, comfort, and the like. Most weight lifters will tell you that they love good-old Converse shoes because they make you feel more connected to the ground and are typically non-slip.