The ProForm brand continues to deliver excellent treadmills as it is owned by the fitness retailer giant, the ICON Health and Fitness. The 6.0 RT model from ProForm is a low-cost treadmill with some solid features.
It is a foldable treadmill with a lightweight and compact design, so it will be perfect for people who want to work out from their homes. Equipped with solid features such as a powerful motor, cushioned running, and incline features, the ProForm 6.0 RT will give a good workout experience.
Before you consider buying the ProForm 6.0 RT treadmill, you should know whether it is right for you. In this post, let us see an in-depth review of the 6.0 RT treadmill to see if you should buy it.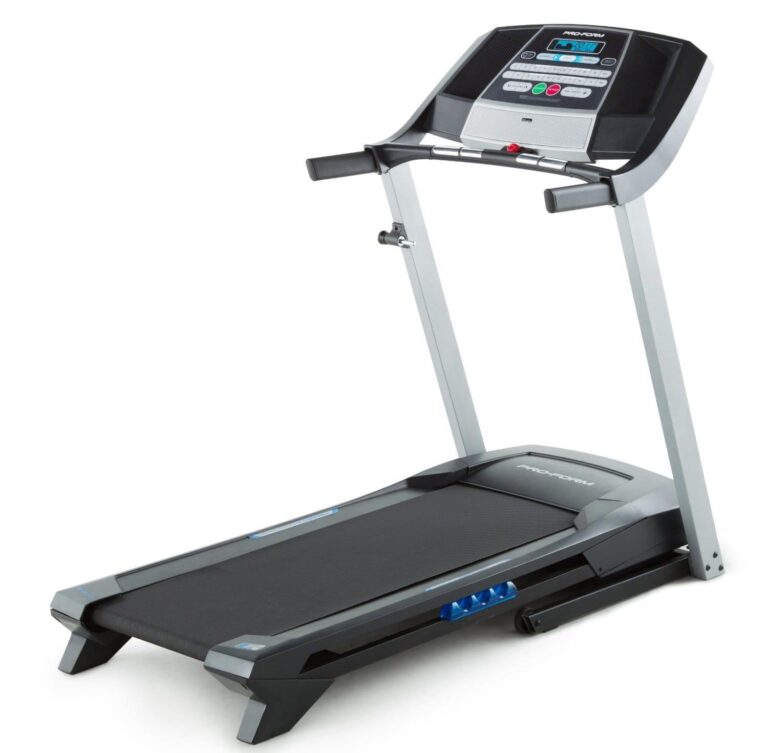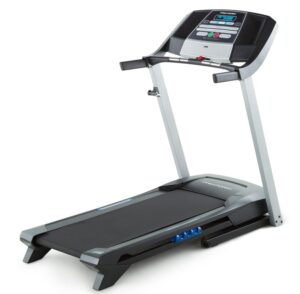 Specifications:
Motor Speed – 2.5 CHP Mach Z motor
Speed Range – 0 – 10 MPH
Incline Angle – up to 10 percent
Running Deck size – 18 by 55 inches
Weight Capacity – up to 300 pounds
Dual-Grip EKG Heart rate monitor
Eight built-in workout programs
Foldable design with cushioned deck
Quick Incline and Speed adjuster settings
Design:
The ProForm 6.0 RT treadmill has a compact design with a foldable feature to make it easy for you to set up in your home.
The frame is made of steel which is durable and lightweight. It makes the treadmill easy to carry around. The front of the treadmill has quick access buttons to change the speed and incline range.
With this, you can easily change your range during your workout session. Apart from this, it has buttons to set your workout programs, and buttons to start & stop the treadmill. There are eight workout program buttons present in this console to quickly set your desired program.
The display present in this treadmill gives you an accurate reading of the speed, incline angle, distance covered, calories burned, and heart rate. The LCD screen is comparatively simple than other treadmills.
There are speakers present on either side of the treadmill with empty space to hold your essentials. Overall, the design of this treadmill is really simple and compact with enough features. But you cannot complain much considering the low price of this treadmill.
Motor Power:
This low-cost treadmill doesn't have the powerful motor that you see in the gym or sports center, but the 2.5 CHP Mach Z motor present has enough power to have a good workout session for a normal user.
This motor doesn't give you the same level of speed or incline angle as other high-cost treadmills, but for normal home use, you don't need much power. This motor gives you a speed range of 0-10 MPH with up to 10 percent of the incline angle.
This treadmill also doesn't have a cooling fan, but you won't need it as the motor is not powerful enough to generate much heat. But this motor can power through the treadmill consistently for a long time, so you don't have to worry about the performance unless you are a professional athlete.
The motor also doesn't make much noise like other high-powered motors, so you can have a quiet workout experience.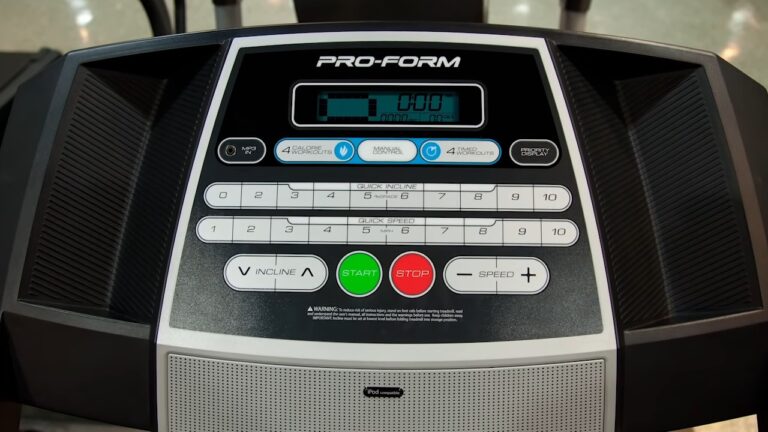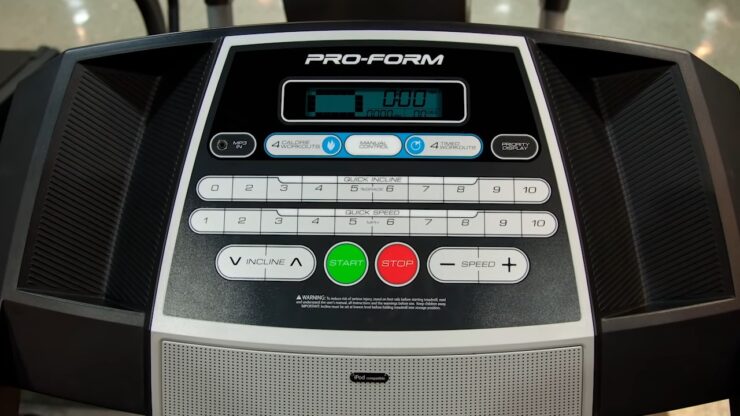 Running Belt:
The 18 by 55-inch running belt provides enough space for most of the runners to have a comfortable workout. But for tall people with long strides, it can be a bit constrained. The running deck has a TreadSoft Cushioning system.
This cushion reduces the impact of stress on your joint and feet while running. The deck also gives a good grip for the runners, so you don't have to worry about skid or fall with this one.
The running deck is also foldable, so you can store it compactly whenever it is not in use. This feature comes in handy when you don't have much space in your home. But you have to manually fold and unfold the deck every time as it is not automatic.
The deck is about 45 pounds, and you have to lift it each time to fold or unfold. Though the deck is a bit short and doesn't have an automatic folding feature, the cushioned deck with grip support makes up for it.
You won't have much problem running on the deck with this treadmill.
Workout Features:
Though the ProForm 6.0 RT is a basic treadmill, it has eight different present programs that come with it to achieve your desired goal. The eight present programs are divided into two categories –  four for calorie workout and the rest for the timed workout.
The four-calorie workout present in this treadmill is designed to increase your workout intensity to burn more calories. It will also increase your cardio fitness.
The timed workout programs will automatically alter the speed and incline settings of this treadmill as you progress through different programs. It will give you a good workout experience.
Apart from this, you also have the manual training option. Here, you can adjust the speed and incline range based on your personal preference. You get a speed range of 0-10 MPH and an incline angle of up to 10 percent.
Though the speed and incline are not as good as you get with other higher-range treadmills, you won't notice the difference unless you are a professional athlete.
Other Features:
This treadmill comes with a port for iPod or MP3 player. It also has integrated speakers. The integrated speaker is an intermix acoustics 2.0 sound system. You can connect your device and listen to your favorite songs while having your workout session.
The tread soft cushioning present in the running deck will give you maximum comfort for your feet and joints. The ProForm 6.0 RT comes with a detailed manual for you to quickly assemble the treadmill. With this, you can easily set this treadmill on your home within 90 minutes.
The treadmill also comes with an optional wheel for you to move it easily around the home. Because the ProForm 6.0 RT is a basic treadmill, you will not get many features present in the high-end ones. But considering the price, you won't complain much about the lack of features.
Warranty:
The warranty is always an important thing to consider when buying a treadmill. The ProForm 6.0 RT treadmill comes with a five-year manufacturing warranty for the frame and motor. It also has 3 months of warranty for the parts & labor.
It doesn't have a lifetime warranty, but the included warranty is good for the ProForm 6.0 RT.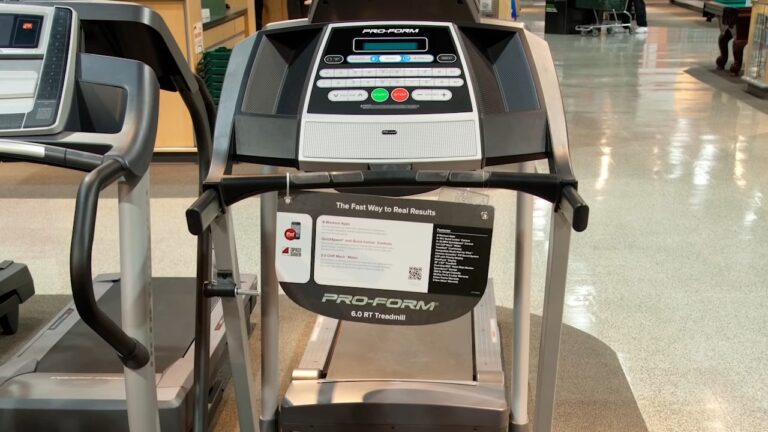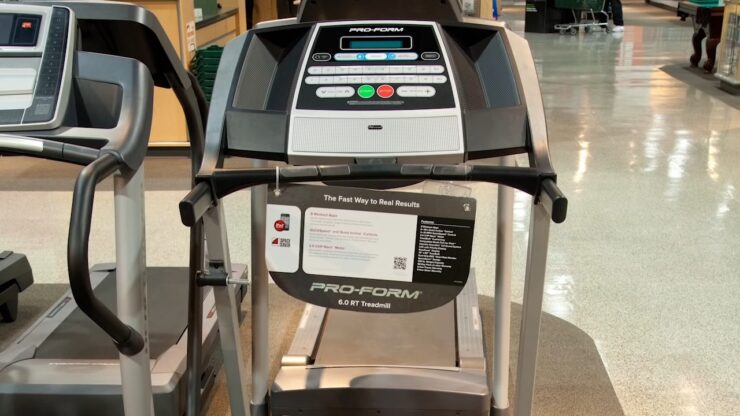 Conclusion:
The ProForm is not a high-end treadmill. It doesn't have high-end features such as powerful motor, cooling fan, automatic folding deck, or iFit technology. But if you are just a normal user who needs to have a good treadmill without any bells and whistles for a budget price, then you can choose the ProForm 6.0 RT treadmill.
It is a simple and affordable treadmill that you can choose to have a good workout from your home.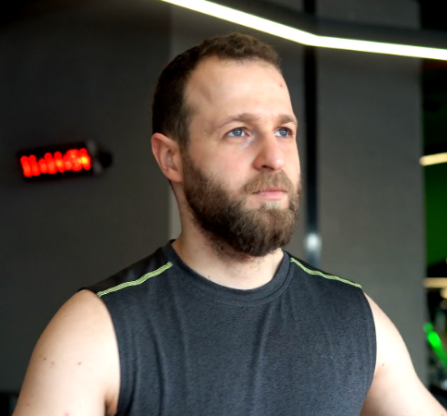 Working out is my life. I love to help others see the potential of their bodies as they transform into their best selves.