I think burritos don't need any introduction. They are easy and quick to make, a great way to get rid of your leftovers and you can have them at any point of the day. And let's admit it, everyone loves them.
I'm sure you'll love this burrito as well. This vegan burrito is filled with beans and tempeh and therefore also high in protein. The burrito is super simple to assemble, as a burrito should be. But if you want to put in some extra work, you can make a lot of the ingredients yourself (and we recommend it). Especially the guacamole.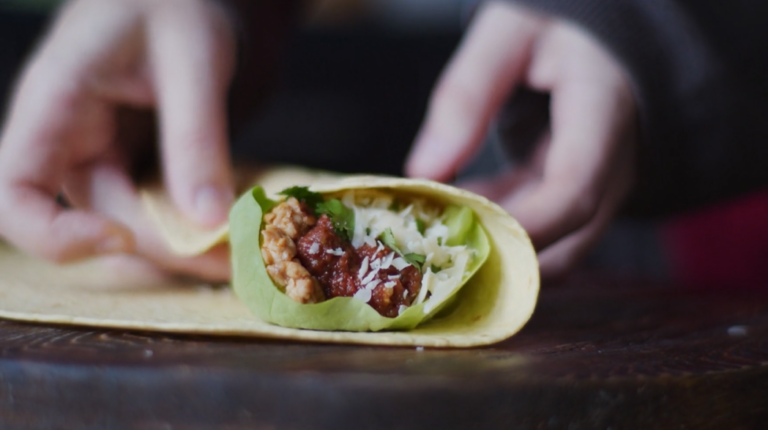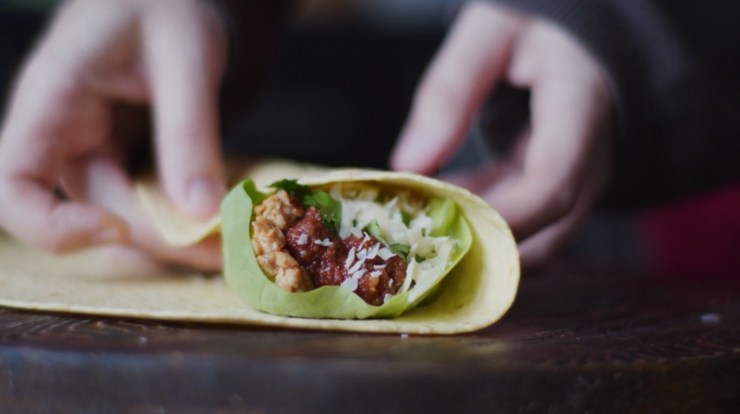 Ingredients (serves 2)
2 big tortilla's
150 grams of tempeh
One red onion
Half a can of black beans
One (red) bell pepper
Salsa sauce of your choice
2 cloves of garlic
Juice of half a lime
2 tablespoons of Chili powder
2 tablespoons of Ground cumin
2 tablespoons of Paprika powder
1 tablespoon of Ground coriander
Salt & Pepper to taste
For the guacamole you'll need:
One Avocado
Chili flakes
Salt & Pepper to taste
A small part of a tomato
Juice of half a lime
Optional ingredients
Lettuce
Coriander
Rice
Vegan sour cream
Instructions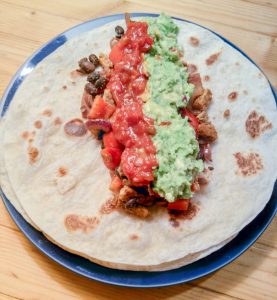 Chop up all your vegetables in bite-sized pieces
Add all spices to a bowl and mix them together
Heat oil over medium heat.
Add onion and cook 4-5 minutes.
Add tempeh crumbles, tomato, pepper, spices, and lime and cook until warmed through, another 4-5 minutes.
Remove from heat
Heat up your tortilla (We recommend to do this in a pan, this way it gets a little bit more flavour and texture)
Assemble!
Serve your tortilla with filling, guacamole, sauce, and/or cilantro!
| | | | | |
| --- | --- | --- | --- | --- |
| Item | Calories (Per serving) | Protein | Fat | Carbs |
| Total | 700 | 28.3 | 28.6 | 77.8 |
| 1 tortilla | 189 | 4.5 | 4.5 | 32.5 |
| 75 gram tempeh | 112 | 9 | 5.5 | 4.3 |
| Half of a red onion | 17.5 | 0.5 | 0.5 | 3.5 |
| 50g dried black beans | 170 | 11 | 0 | 32 |
| 1 clove of garlic | 8 | 0.2 | 0.1 | 1.5 |
| Half of a Red bell pepper | 13 | 0.5 | 0 | 2.5 |
| Half of an avocado | 188 | 2.6 | 18.1 | 1.5 |