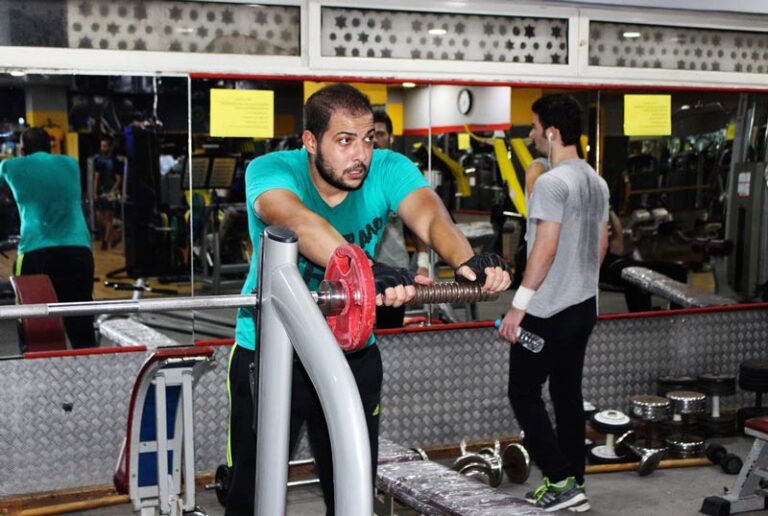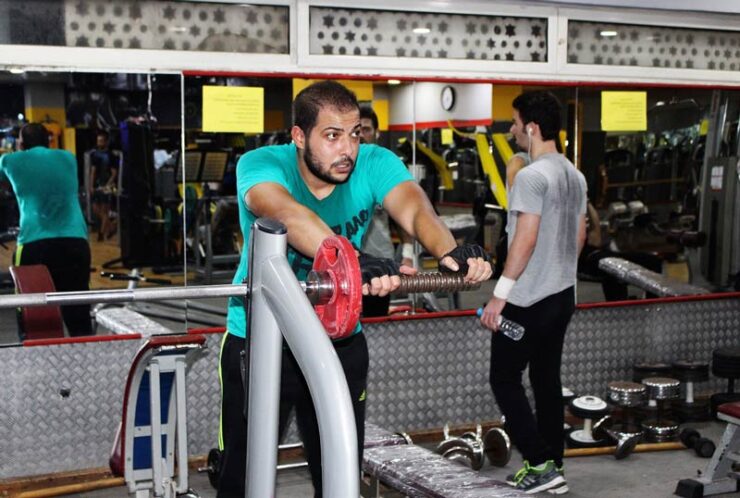 Wearing the right gym clothing may sound like something minor and unimportant, but we think it helps you put your mind in the right place, which is to say, it helps you focus. Not wearing gym clothes not only lessens your motivation but also gives you a lack of confidence and comfort while at the gym.
Now, with that in mind, what should men wear at the gym? We wrote this guide to help you out. Surely, gym clothes don't always have to be unfashionable just to be functional – there are a plethora of choices in the market today to get you started.
Proper gym clothes not only add a layer of comfort but also give you a boost of confidence. It usually makes your best assets stand out to the crowd so that people will know you worked hard to get that kind of body.
You don't have to buy expensive clothes – just a few ones that work well for your gym needs. All you need is to measure your body – including your gains if any – and from there, you will eventually end up with properly-fitting gym clothes that will serve you best and not make you feel uncomfortable.
What to wear to the gym for men
With the benefits of proper workout clothes mentioned above, what should guys wear when heading to the gym? Here are some of our favorites (and we think you should try them, too!):
Muscle shirt or tank tops
Although this is an obvious must-wear to the gym, we prefer tank tops that are bought from the store – not DIY ones. The problem when you custom-cut any clothing to become a muscle shirt: it could make you look poor and less attractive when going to the gym.
Lots of muscle shirts and/or tank tops are out there in the market and they don't cost a lot! Not only that – their stitching is on-point so they will last for quite a long time. Head to your favorite thrift store, get a good tank top, and show off your beefy gains at the gym!
Long sleeves
Guys who are still beginners, starting, or just went back from a hiatus might feel a little bit insecure since they don't have well-built arms to brag yet (or they haven't lost that much weight yet). The trick is to wear dark colors because it will make you feel more confident and athletic.
On what days should you wear a long sleeve when going to the gym? We think it best suits days when you won't need to work on your upper body, such as leg days. This means you'll get more confidence and look good to the people around you even if you don't necessarily do upper body exercises.
Jackets or hoodies
If you live in a climate where coldness keeps you from going to the gym, a jacket or a hoodie will give you the mood boost that you need. Not only will it prevent you from feeling cold when heading outside to your favorite gym but it also makes you feel more athletic and serious about getting fit.
Jackets, specifically tactical jackets, add a layer of confidence, swagger, and athleticism. You don't need an expensive type because a lot of these are available in the market at a low price. If you start to feel sweaty in the gym, no problem – you can just easily take them off, since they're jackets!
Baseball cap
You've probably seen some guys at the gym wear baseball caps. Do you know what a baseball cap does to your hair when going to the gym? It keeps it from looking messy and it adds a layer of protection against sweat dripping onto your face – especially for long-haired dudes.
Baseball caps work in the same way as women tying their hair – it prevents them from getting distracted by their hair when completing any workout. Therefore, it makes you feel more focused when you are lifting weights.
Let's be honest: do you even have time to do your hair knowing you will just get all messed up and haggard after going to the gym? That's where baseball caps come in handy – to hide messy hair. This is especially true for guys with long or typically unruly hair.
Long socks
Long socks work in the same way as wearing a long sleeve to the gym – they can hide your skinny appearance if you haven't gained much yet. Furthermore, the appearance of long socks makes you feel more confident and athletic.
Neutral colors like white and black are good but most trainers and gym enthusiasts just stick with black since it is easier to clean. Just make sure it is sweat-absorbing or moisture-wicking so that it won't make your feet feel uncomfortable – especially if you tend to sweat a lot on your feet.
If you need to go through leg days, long socks are a must. It gives the illusion of beefier legs even if you've just started. Athletic socks are available throughout the market – online and in-store – so you're bound to find one that suits your style, size, and needs.
Shorts with the right height
You don't want shorts that extend too much because they get in the way of your workouts. We prefer shorts that are 7 inches so that you can easily bend your legs without feeling awkward – especially during leg days.
Wearing 7-inch shorts not only makes you feel comfortable throughout the day – it also displays your quads much like how you display your biceps with a tank top. It's a great way to get people attracted to you while you feel confident as well.
Furthermore, 7-inch shorts let your gym buddies spot the best area of your quads (above the knee) in a much better way. This works well for leg days and squatting workouts. Just make sure to pick shorts that are breathable for gym use.
Tailored joggers
Much like how you want to wear a fitted long sleeve, tailored joggers are multi-purpose – you can wear them outside as part of your casual outfit and you can wear them to the gym and still look awesome. They give off a very athletic vibe with any workout that you do.