The way you feel after working out might vary depending on what you're wearing, believe it or not. Your exercise clothes' fabric and whether or not they are suitable for the activity you will be engaging in may affect both how comfortable they are and how effective your workout ends up being. That is why choosing the best fabric when it comes to workout clothes is one of the crucial factors to consider before starting your workout session.
There is more than one fabric you should consider, and we are here to break down each one. All you need to do is listen closely and, once you learn all about what fabrics are good and which ones are not, choose to right one according to your needs and preferences. Let's start!
Fabrics To Avoid When Working Out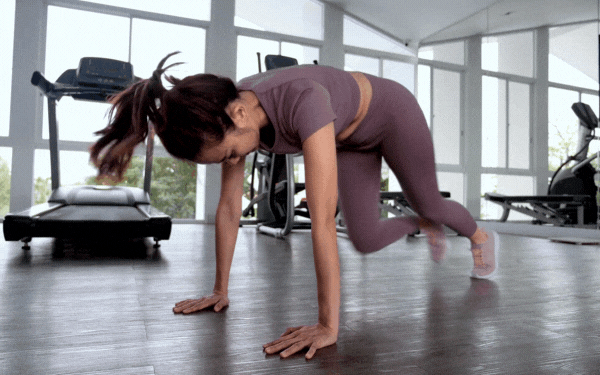 When it comes to knowing athletic fabrics, the first step is to know which ones to avoid when you go shopping. While plain cotton and polyester fabrics appear harmless at first glance, they have the most trouble when it comes to trapping moisture and sweat, which is one of the most important things when it comes to working out.
Therefore, the two fabrics that are the worst choices when it comes to going to the gym and working out are regular polyester and plain cotton. Take a look at the list below to find more details about this:
1. Polyester
Polyester has two characteristics that make it perfect for mild activity outside of the gym: durability and lightweight. Yet, it lacks the antimicrobial qualities of natural materials. As a result, germs from your sweat—the underlying reason behind stinky exercise clothes—may accumulate on the fibers.
2. Cotton
Cotton is lighter and it's a breathable material, therefore many people believe it is acceptable to wear to the gym. Nevertheless, while basic 100% cotton is suitable for casual exercise and outdoor use, it should be avoided for high-intensity workouts. Cotton is not as effective at wicking moisture as other fabrics. You'll feel clammy and uneasy after only a few minutes of working out, which may make it difficult for you to focus on your workout.
Best Fabrics To Choose for the Gym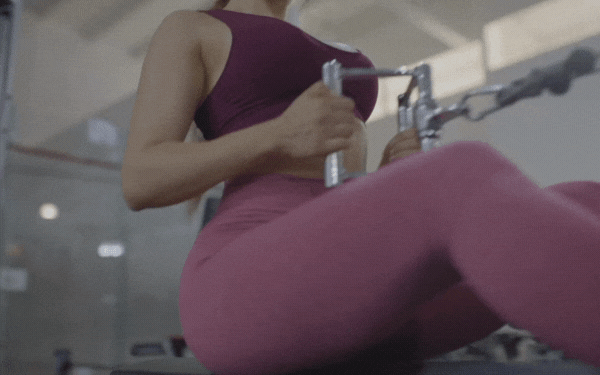 Now that you know which fabrics to avoid at all costs, it's time to learn which ones you should go for. After all, a lot of people enjoy getting ready for the gym and purchasing cute outfits that match their vibe and gym equipment. That is why we listed the 5 best fabrics you should choose for the gym and working out—check out the list below to see what they are:
1. Spandex
Spandex is a durable athletic fabric that is always in style. With its high stretch and flexibility, spandex, also recognized by its brand name (Lycra), is ideal for a weightlifting exercise or hot yoga class where you need plenty of freedom to move around.
Leggings, sports bras, track shorts, and even socks are common examples of skin-tight training attire made of spandex. You won't feel constrained while wearing it, even though its breathability and moisture-wicking capabilities aren't ideal.
2. Poly-Dri
An artificial polyester fiber called Poly-Dri is made to keep you cool while exercising. It does this by "wicking" sweat from the body. The concept is that the fibers draw moisture along them to the outside of the garment, much as how a wick in an oil lamp draws the oil up and makes it possible to light it. This makes it easier for the moisture to evaporate. Many clothing items, including shirts, shorts, and hoodies—even undies—can be created from the flexible fabric Poly-Dri.
3. Bamboo Fiber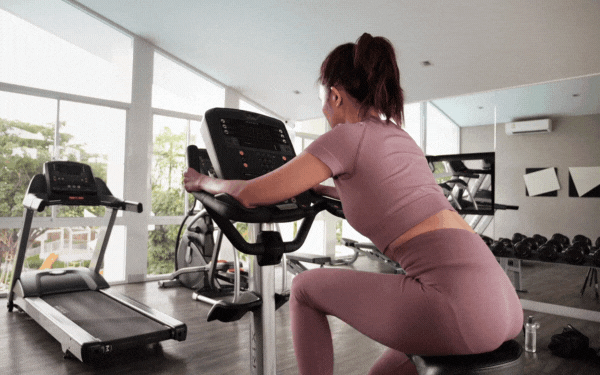 Because it is breathable, moisture-wicking, odor-resistant, does indeed have a controlled temperature, maintains its form, and is incredibly comfortable, bamboo makes an excellent exercise fabric. The best thing about selecting bamboo fiber athletic wear over clothes made of polyester, which is manufactured of plastic, is that it is also environmentally friendly.
Bamboo fabric is not only sustainable but also high in quality, so you may use these silk-like leggings, shirts, and headbands again. Another benefit is that bamboo clothing is inherently hypoallergenic due to the use of natural fibers, which means that skin discomfort from sweating is reduced. Although this type of sporting clothing is more pricey than others, the cost seems to be justified in the long term.
4. Nylon
Consider nylon to be a material made from the greatest qualities of spandex and polyester. Similar to poly-dri, nylon is a material that is tougher, more resilient, and scratch-resistant than your typical polyester sporting gear. It's minimal moisture absorption and quick-drying characteristics make it appropriate for any kind of training, including a quick jog or a rigorous weightlifting session.
Nylon is one of the more effective exercise fabrics due to these characteristics, which also make it a fantastic fabric to wear throughout the seasons. Regardless of the season, whether it's the scorching heat of summer or the freezing cold of winter, nylon will make you feel productive and at ease.
It's not the most common or popular fabric for training clothing, but it's a terrific material for a demanding workout. Because of its extreme flexibility, it is quite pleasant to wear. In contrast to cotton, it dries quickly and draws sweat from the body. Moreover, it is far more durable than polyester, making it an excellent option if you work out frequently.
5. Moisture-Wicking Cotton
Fitness professionals and researchers chose to develop a substitute made out of a cotton blend of synthetic fibers called moisture-wicking cotton since cotton is thought to be the antithesis of moisture-wicking. Using this product sparingly is still a smart idea, especially if greater temperatures are predicted, even if moisture-wicking cotton does assist absorb sweat better and doesn't leave you feeling as hot or constrained as the standard material. If you won't sweat a lot, this is ideal for daily athletic wear.
Frequent high-intensity workouts in colder climates are also perfect situations for this material; but, if strength training or resistance band activities are what you're after, you might want to look elsewhere.
It's vital to note that we're not speaking of typical cotton or poly-cotton blend clothing here. Cotton that has been specially woven to enhance its ability to wick moisture is known as moisture-wicking cotton. We already mentioned why cotton isn't a good idea when it comes to working out, so you understand this is not the same fabric we spoke of.
But, since most people enjoy the way cotton feels and looks and because modern varieties, like Pima cotton, which has longer threads, are available, it may be a good choice for a pleasant exercise.
Other Excellent Fitness Fabrics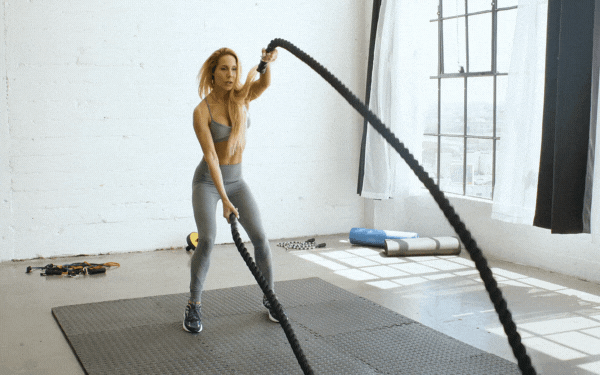 Although the fabrics we previously mentioned are some of the best you can choose for working out, they are not the only ones that you may find suitable. There are two more fabrics that we would like you to learn about because they also can prove quite comfortable for your workout sessions. Check out the list below to find out what they are:
1. Polypropylene
A synthetic material called polypropylene is created from a thin, flexible kind of plastic. As polypropylene is waterproof, it is the best material for interval or possibly even marathon training sessions because it can withstand any weather.
Its synthetic, waterproof material also aids in the transpiration of sweat from your skin, reducing the likelihood of irritation and reducing discomfort during a strenuous, humid workout.
2. Merino Wool
It might seem strange to have a wool fabric on a list of sportswear, but merino wool is a little bit lighter than typical warm wool clothing. Merino wool's finer threads also make it ideal for comfortable, sweat-wicking sportswear and make it a superb base layer for winter sports like skiing and running.
Most clothing stores have all of these materials, both synthetic and non-synthetic, in the designs and colors that suit your style preferences. You're guaranteed to locate the ideal item that conforms to your fitness demands, from shorts to leggings to athletic shirts.
Conclusion
It is obvious that picking the best exercise fabric requires more than just deciding on aesthetics. Consider your workout, the stress you put on your body, your clothing, and what will be most effective for you.
Natural solutions could be the best in many situations, especially if you're environmentally friendly and want to make sure your workout clothes are made of sustainable materials.
On the other hand, most synthetic fabrics really perform best at wicking moisture from our bodies, enabling you to exercise longer and harder. So, with all that being said, make sure you pick the fabric that fits all your needs perfectly so that you can have a carefree and enjoyable experience whenever you exercise.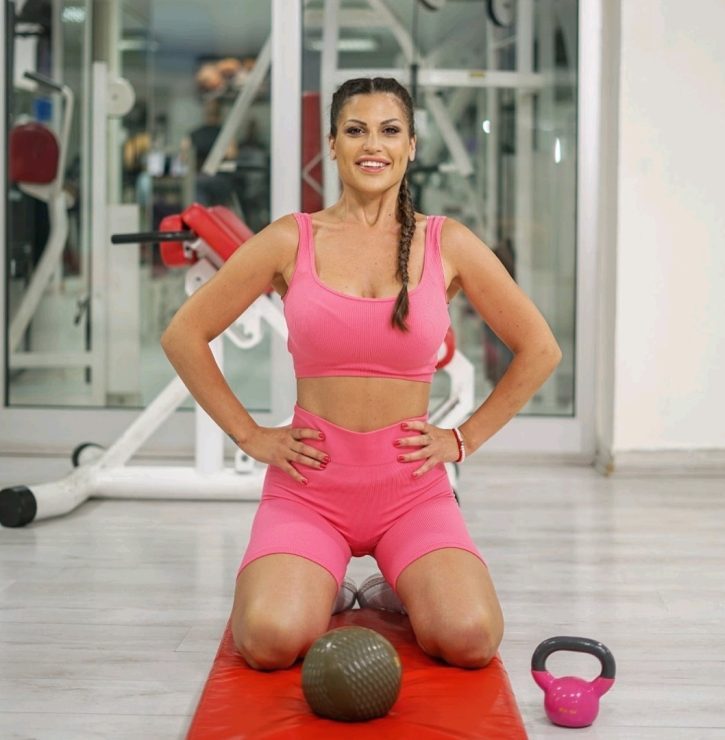 Marija Vitorovic is a dedicated fitness professional with a passion for improving her clients' health, wellness, quality of life, and overall well-being. She is an integral part of our team with her fitness-related insights, reviews, programs, and effective diets.