The subject" What is the difference between a diet and a lifestyle change" has been a trending debate on the internet for years now.
With growing desires to lose weight and get rid of unnecessary fat, the weight-loss industry has grown to be one of the most attractive and lucrative industries in the world.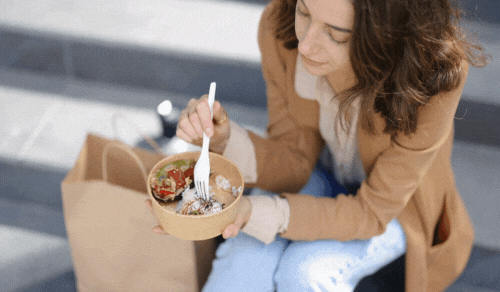 To start with, let's look at the approach of Americans towards weight loss. According to a report by ABC News in 2012, over a hundred million people in America opted to be on diet.
With the growing demand for effective supplements and diet plans for weight loss, the weight-loss industry has grown to be very lucrative with a market value of about twenty billion dollars per annum over the last six years.
The figures from this report show how much people want to get rid of unnecessary fat by getting the right mix of diet and supplements.
Even with the increased focus on diet and supplements among Americans, there still seems to be a gap to be filled.
What Is The Difference Between A Diet and A Lifestyle Change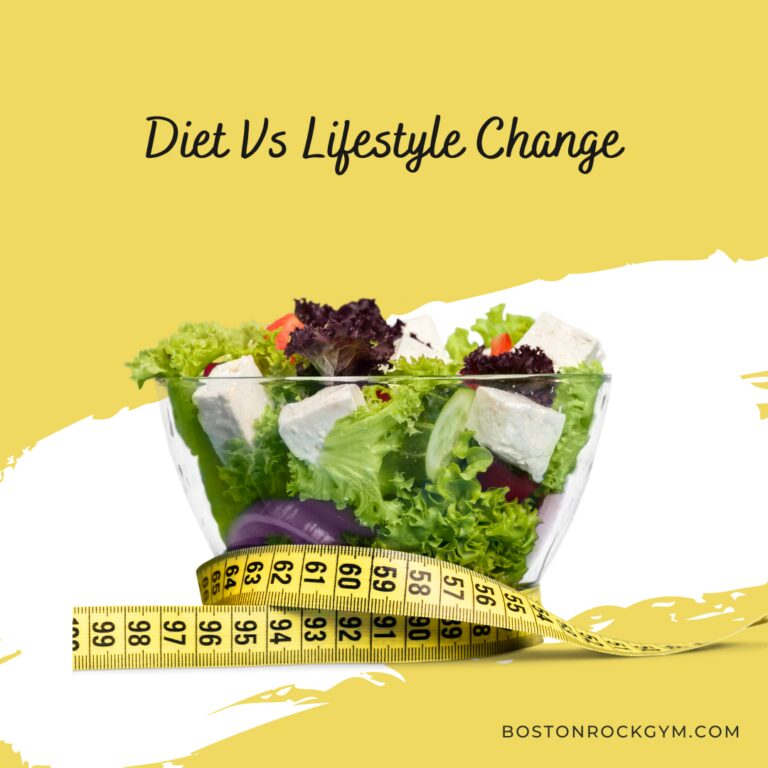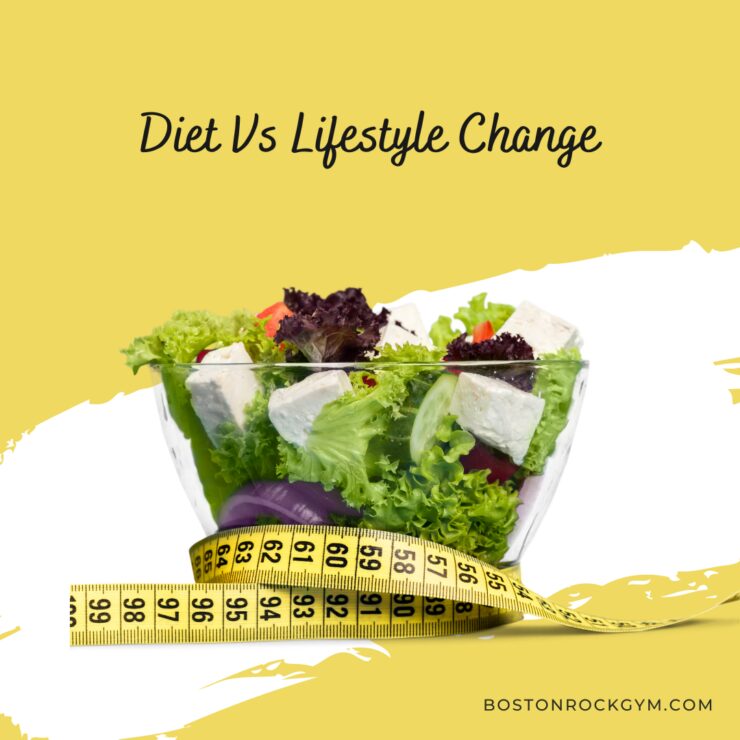 With billions spent on diet and other approaches that promise an effective and remarkable weight-loss outcome.
The reports from the Centers for Disease Control and Prevention indicate that there are other things people may need to focus more on.
The report indicates that close to 70% of people who live in America can be considered either overweight or obese.
According to this report, it is evident that diets can only be a short-term solution or approach to weight loss.
To achieve a long-term goal when it comes to weight loss, maintenance, and health, the focus should be on a change in our lifestyle. So, it is important to know the difference between a diet and a lifestyle change.
What is the diet?
Diet is seen or perceived more as an approach to bring a temporary form of change to what you eat, how you eat, and when you eat. The goal of this subject, "Diet", is to achieve a weight-loss-related outcome.
A diet approach is more like a temporary approach to weight loss. Once an individual achieves his or her desired weight-loss outcome, they go back to their normal way/habit when it comes to food.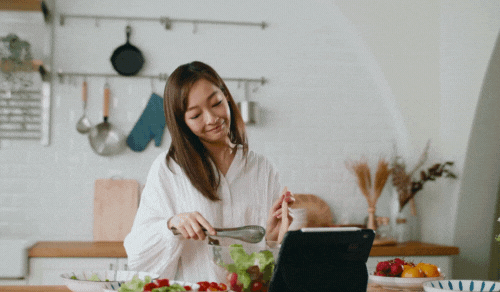 What is a lifestyle change?
Lifestyle change focuses more on the aspects of how individuals can develop habits that are generally considered healthy.
These healthy habits are believed to trigger a long-term commitment and outcome towards weight loss and the overall health of an individual.
Diet vs. Lifestyle Change
While diet's major concern or approach is on the food we take, how we take it, and when we take it, lifestyle change is tailored around more than what we consume.
In addition to what we eat, lifestyle change is also concerned with other things that are connected to our weight and general health, with much emphasis on physical activity.
In summary, when it has to do with weight loss, diet brings about a short-term approach/solution and lifestyle change focuses on a long-term solution to weigh-loss for the overall health of an individual.
Read about the top 10 shoes for an elliptical on the market today.
Why is it important to maintain a diet?
Just as we have said in this article, lifestyle change can't occur or can be considered an incomplete process without the blend of the right diet.
What you eat, when you eat, and how you eat are important factors that lead to leaving and maintaining a healthy lifestyle as an individual.
When you maintain a diet, it can assist you to achieve and sustain a healthy weight, lowers risks that are associated with chronic diseases, and as well improves your overall health. A healthy lifestyle is not complete without the right diet.
Healthy Eating Habits
It is important to pay proper attention to the food we eat. When you adopt healthy eating habits, it improves your health and as well reduces the risk of being exposed to some forms of diseases.
To ensure you incorporate the need for healthy eating into your day-to-day routine, it is expected that you review some of your regular habits.
You may need to change your manner of approach to food and as well change your environment to ensure you eat healthily.
If you are looking for a way to enhance your weight-loss goal and your health generally, a healthy eating habit is important.
In essence, without a change to your lifestyle, it is always difficult or almost impossible to develop a healthy eating habit.
View what are the best wide feet shoes for climbing.
Benefits of Following a Healthy Diet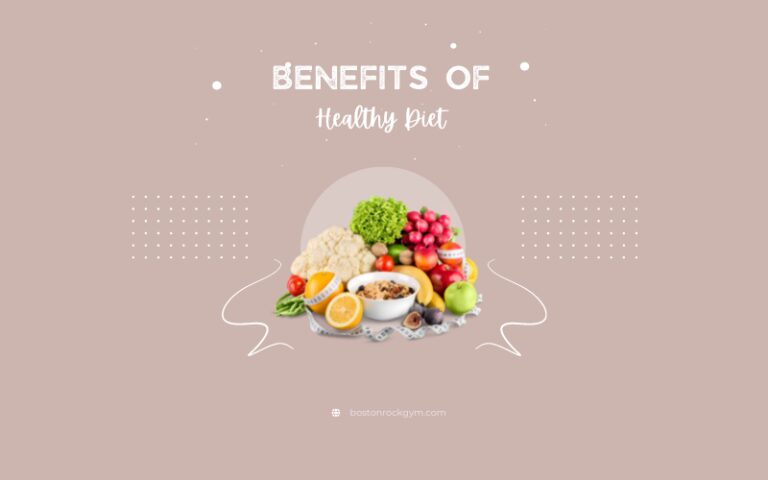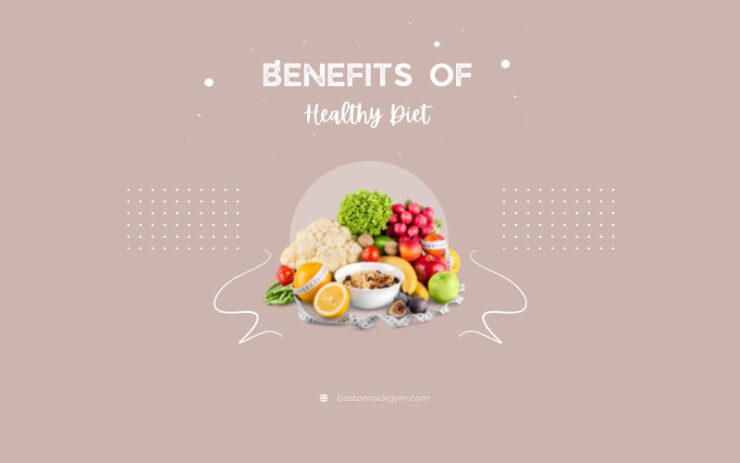 There are a lot of benefits attached to eating healthy. The following are some of the things you gain when you choose to eat the right food at the right time and in the right proportion.
If you are working towards shedding those unwanted fats, following a healthy diet makes it very easy to achieve your weight-loss goal.
In essence, when you eat a healthy diet and you stay active, you are assured of being in good physical shape.
Following a healthy diet reduces the risk of chronic diseases.
A healthy diet supports the growth and development of strong teeth and bones.
A healthy diet ensures you stay active all through the day with the right supply of energy you need to complete your daily activities.
Overall, when you eat right, you get all the necessary nutrients that support the growth of the body in general, and as well repair worn-out tissues in the body.
If you want to live healthily and stay strong from time to time, it is important to sign-up for a healthy diet from time to time.
Cons of not following any diet plan
Although healthy eating is not the sole approach to long-term weight loss and overall health of the body when combined with the right exercises.
You are assured of staying healthy and as well maintaining a healthy weight. If an individual fails to follow a diet plan, the following are expected to happen.
Weight gain
You become exposed to some health risks. In some cases, these risks can be associated with health diseases, unhealthy bones, and as well as a decrease in the rate of metabolism.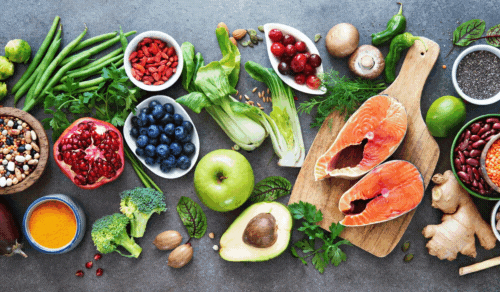 Healthy Food List
Avocado, Kiwi, Walnuts
Mushrooms, Edamame
Greek yogurt, Eggs
Sweet potatoes (Preferably boiled)
Nut butter, Nuts Almond
Black beans, Spinach, Carrots
Quinoa, Lentils, Cucumber
Blueberries & Grapes
Broccoli, Pumpkin, Cabbage
Sardine, Salmon, Tuna
Whole grains, Oatmeal
Coconut oil, Olive oil, Fish oil
How to develop the habit of a healthy lifestyle
Developing a healthy lifestyle is long-term. The process involved can be seen or perceived as a behavioral pattern. These patterns involve the following.
Ensuring you do not skip breakfast. You must eat breakfast every day
Work towards exercising your body for about an hour daily. You can reach the one-hour mark in a day or a week. To start with, you must give yourself the motivation you need and as well start slow. With consistency, you will get there.
Make sure you adopt and stick to a pattern of eating. These should include both weekdays and weekends.
By ensuring you keep a very close watch on your weight. You can invest in a weighing balance.
Make sure you eat healthily. It is highly recommended that you eat foods that are low in fat and calories. In essence, get rid of junk.
Also, if possible, take out the need or consumption of beverages that are rich in sugar. If you can't, make sure you cut back on your consumption.
Eat a lot of fruits and vegetables.
In summary, developing and maintaining a healthy lifestyle is dependent on you. To start with, make sure you set goals that are realistic and achievable.
Also, make sure the approaches or patterns you adopt to attain set goals are what you can sustain in the long term.
To-do List of a Good lifestyle
Regular exercise. Work toward an average of 30 minutes of exercise daily.
Work towards achieving mindfulness. One of the effective ways of achieving this is through meditation.
Adopt a daily routine and be consistent with it. Have a schedule and make sure you break your daily tasks into smaller parts.
Sleep early and wake up early.
Adopt a mid-day activity that you feel comfortable with and as well improves your energy level.
Avoid eating out on a regular basis. You should make your food yourself to have control over what you eat.
Apart from being cheap and healthy, cooking as well improves your cooking skills and as well teaches you something interesting and new.
You can listen to talks that inspire and motivate you.
Relax after the day's activities. If you don't want to waste time watching TV, a podcast is a great way to unwind.
Make sure you adopt the mindset of being involved in productive activities regularly. No matter how little it is, it goes a long way.
Understand yourself. Know where your strength lies, and understand those areas you need to work on.
Appreciate yourself. Make sure you give yourself a great treat from time to time. At all times, make sure you do not go overboard with it.
For every goal you have on your list, make sure you always revisit each goal from time to time.
Go out more. Meet people and make new friends. Make sure you relate with people with a positive mindset.
List of what you should not do to attain a good lifestyle
Stay away from procrastination.
Don't be ungrateful.
Make sure you do not avoid paying the necessary attention to your health.
Do not forget to help those people that are in need.
Do not stop learning.
Do not sleep less than the recommended hours on daily basis. The recommended hours of sleep is six hours.
Avoid junks. And do not overeat.
Do not forget to exercise. Attain up to 150 minutes of exercise per week.
Do not consume more calories than what your body can effectively burn.
Do not leave out fruits and vegetables from your list of food options.
Benefits of switching to a healthy lifestyle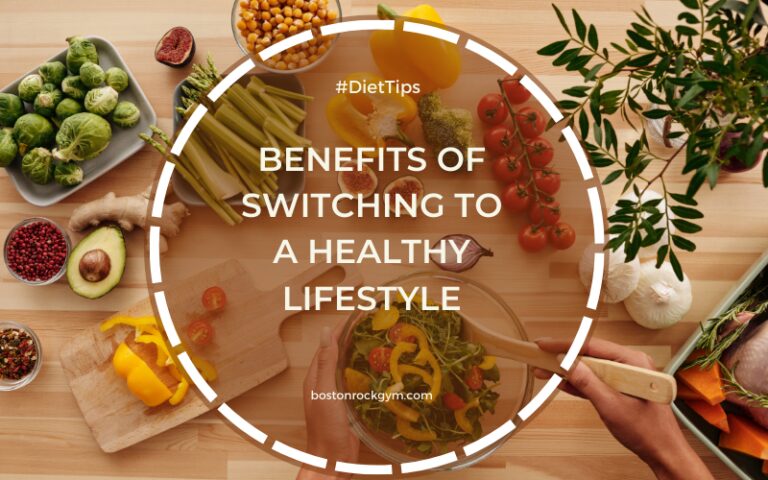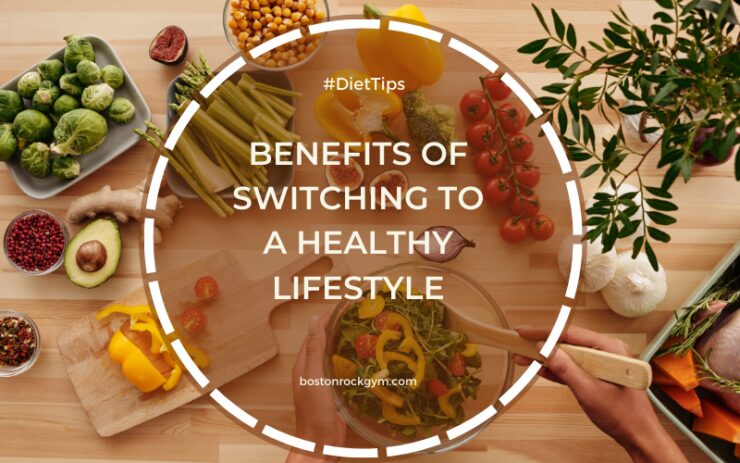 The benefits of switching to a healthy lifestyle extend from short-term to long-term.
Considering the long-term benefits, when you eat healthily and stay active from time to time, it brings about the attainment and maintenance of a healthy weight.
When you maintain a healthy lifestyle, you are assured of living longer and you are also protected from some forms of the disease.
These diseases include/ are not restricted to diabetes, cancer, obesity, bone disorder, and cardiovascular disorder.
Now, let's talk about the short-term benefits. In the short term, switching to a healthy lifestyle ensures you look active, agile, and energized from time to time.
In the end, you will find it very easy to achieve and maintain a good physical shape.
Know what happens if you don't change your lifestyle
Over the years, individuals who have been able to achieve and maintain a good physical shape or healthy weight in the long term have been able to accomplish this by changing their lifestyle.
Without a change to your lifestyle, there is no how an individual can achieve success in their weight-loss journey. One of the factors that address the topic "What is the difference between a diet and a lifestyle change" is:
Changes in your lifestyle are not things you adopt temporarily. You don't expect to stay committed to healthy habits for a few weeks only to go back to your previous habits and assume you are changing your lifestyle.
If you don't stay true and committed, you won't achieve any progress.
FAQs About Diet and Lifestyle Change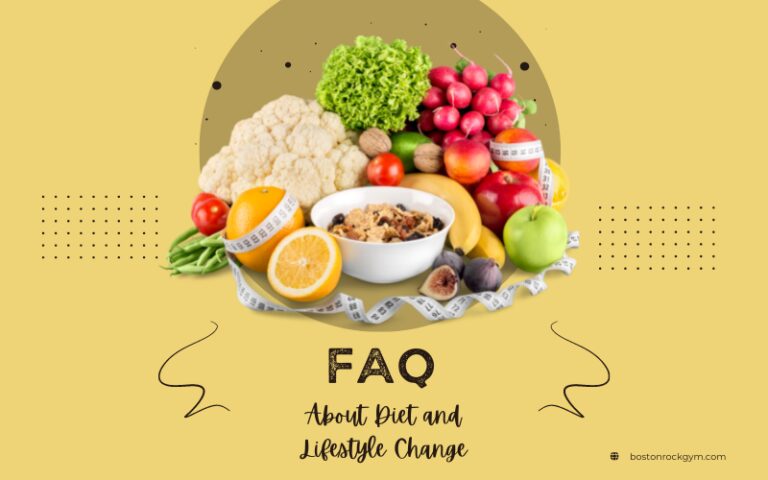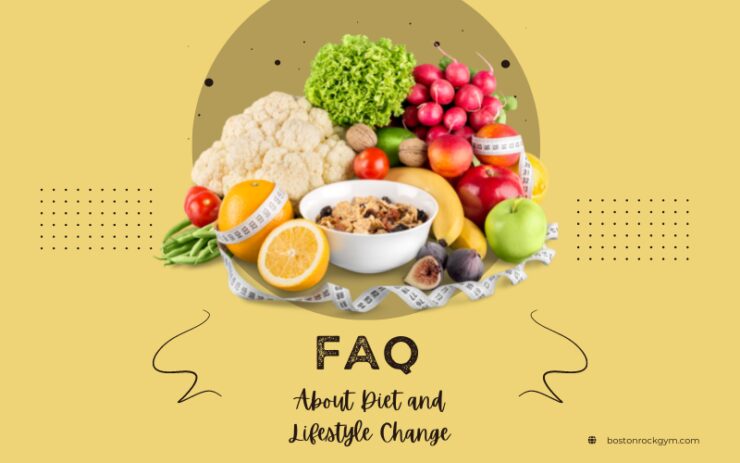 How do I achieve a healthy lifestyle?
This question has been answered in this article. In summary, to achieve a healthy lifestyle, make sure you adopt what fits you. Create a plan (for diet and exercise) and come up with achievable goals.
How do I if I am doing the right thing? 
To know if you are meeting up with the set goals or not, you must track your progress from time to time.
Do I need a partner?
If you lack the needed motivation, you can choose to look for a partner to motivate you on the journey. In the long run, all you need is yourself.
The process of adopting and staying committed to a lifestyle change is something that you have to learn to do on your own.
If you decide to follow a plan created by another person, it will defeat the goal of the process.
In other words, following someone else's plan asides yours only brings about a temporary outcome. You must learn how to make your plans (Healthy food and exercise).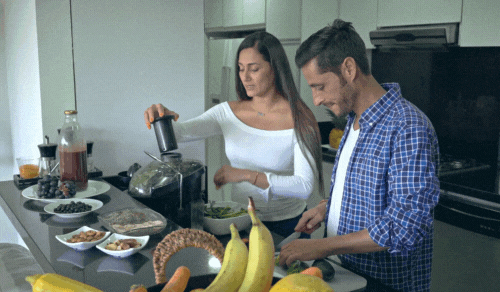 Verdict
Achieving changes in your lifestyle can be seen as a result of finding a balance. You can achieve any changes in the long term if you fail to discover a balance.
Finding a balance keeps you focused, and committed, and gives you the strength to move on.
Think about how it will feel without a balance. What happens when you can't find a balance is that you will feel overwhelmed, unmotivated, and deprived of undergoing this journey.
In the end, once you find a balance, a change in your lifestyle becomes a routine/tradition.
From cutting back on the total calories you consume to the addition of foods that are low in glycemic into what you eat, being active and a change in your diet becomes a habit.
Living a healthy life is a product of a healthy diet and exercise. Make sure you pay attention to these two areas and always pay attention to details. Know what to change and when to change it.
References:
https://healthyeating.sfgate.com/diet-vs-lifestyle-change-11130.html
https://www.psychologytoday.com/us/blog/happiness-is-state-mind/202106/the-importance-healthy-food-dieting-vs-lifestyle-change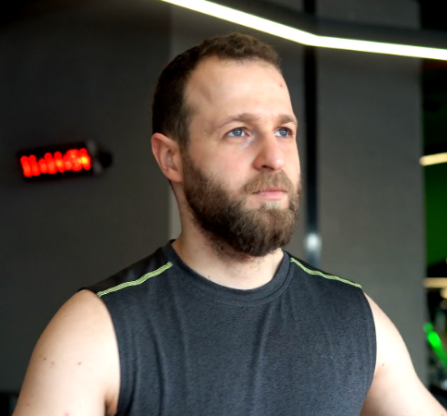 Working out is my life. I love to help others see the potential of their bodies as they transform into their best selves.