In our quest for a long, healthy, and fulfilling life, we all aspire to make choices that promote our well-being. A gym or health club membership is a powerful tool for achieving this goal efficiently. Regularly attending a gym provides a structured environment conducive to physical exercise, allowing you to engage in various workouts tailored to your individual needs. With state-of-the-art equipment, expert guidance, and a supportive community, gyms empower us to take charge of our fitness journey.
Understanding Medicare
Medicare is a government-funded health insurance program in the United States that primarily targets individuals aged 65 and older, as well as certain younger individuals with disabilities. Established in 1965, Medicare aims to provide affordable healthcare coverage to those who qualify. Eligibility extends to U.S. citizens or permanent residents who have worked and paid Medicare taxes for at least ten years. The program offers various coverage options.
Medicare plays a crucial role in ensuring access to healthcare for millions of Americans. It provides comprehensive coverage for essential medical services, including hospital stays, outpatient care, prescription drugs, and preventive services. The program offers flexibility through different parts, such as Part A (hospital insurance), Part B (medical insurance), Part C (Medicare Advantage), and Part D (prescription drug coverage). Beneficiaries can choose the coverage that best suits their needs, whether it's the traditional fee-for-service model or a Medicare Advantage plan offered by private insurers. Medicare also offers additional benefits like telehealth services, skilled nursing facility care, and home healthcare.
1. Part A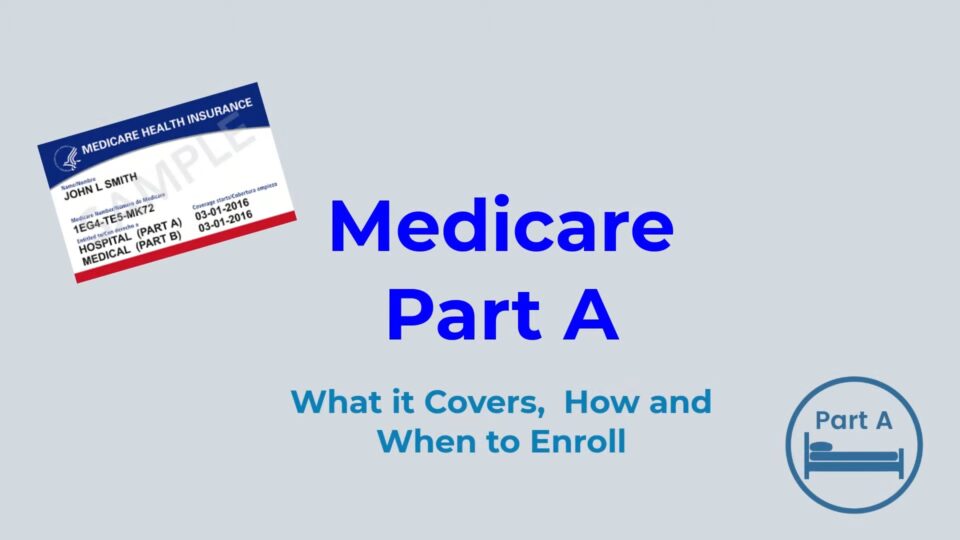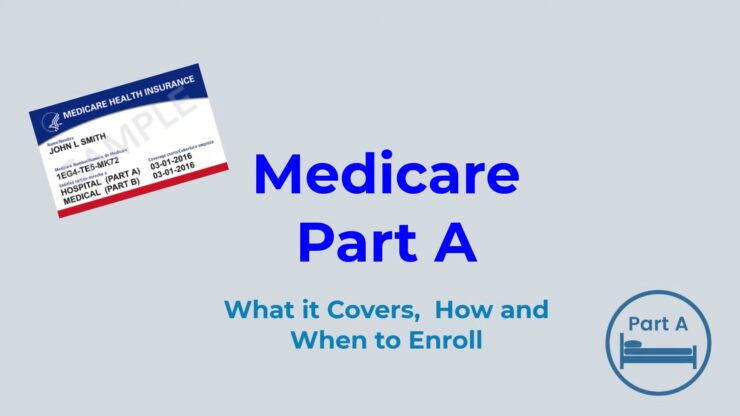 It primarily covers hospital stays, skilled nursing facility care, hospice care, and some home health services. Additionally, Part A covers limited home health services such as intermittent skilled nursing care, physical therapy, and medical social services. Once eligible, most beneficiaries do not have to pay a premium for Part A coverage.
2. Part B
Coverage includes outpatient services and medical supplies necessary for diagnosing, treating, and preventing illnesses or conditions. It encompasses doctor's visits, specialist consultations, laboratory tests, preventive services, durable medical equipment, and certain vaccines. Medicare beneficiaries who opt for Part B coverage pay a monthly premium.
3. Part C
It combines the coverage of Parts A and B, along with extra services like dental, vision, and fitness programs. Offered by private insurance companies approved by Medicare, Part C plans provide an all-in-one solution, allowing beneficiaries to choose a comprehensive health plan that suits their needs. Part C plans have different costs, rules, and network restrictions compared to traditional Medicare.
4. Part D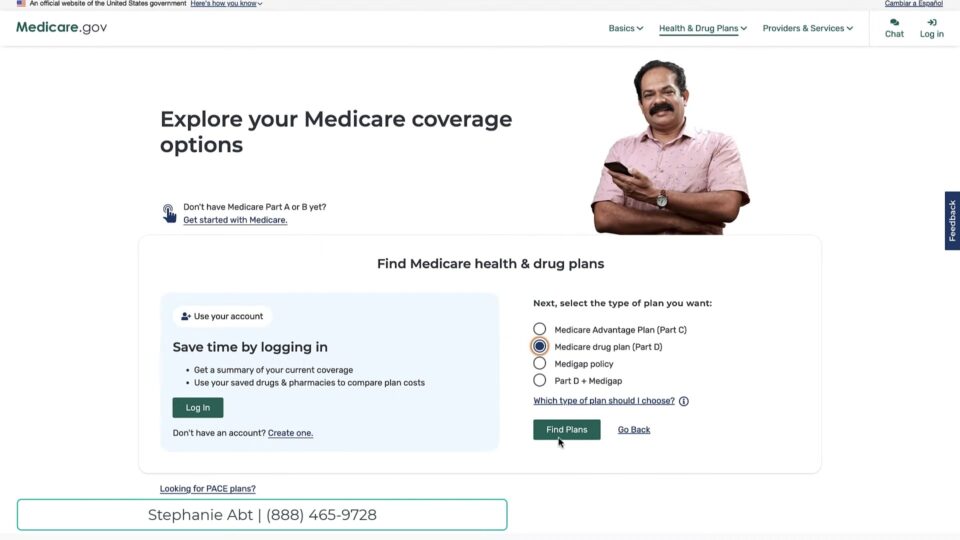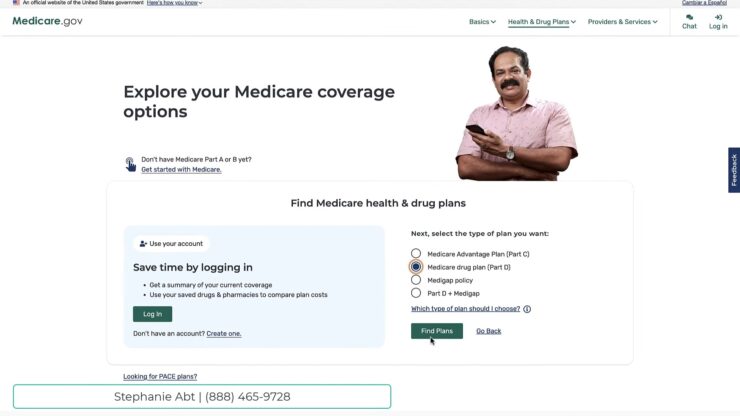 Part D provides coverage for prescription medications, helping beneficiaries afford the costs of necessary drugs. This helps reduce out-of-pocket expenses for prescription drugs and ensures Medicare beneficiaries access to affordable medications. The plans are also offered through private insurance companies, hence they vary in terms of covered medications, formularies, and costs.
Can Medicare Cover a Health Club or Gym Membership?
Medicare generally does not cover health club or gym memberships as a standalone benefit. However, there are certain circumstances where fitness-related expenses may be covered. For example, some Medicare Advantage plans (Part C) may offer fitness benefits as supplemental coverage. Additionally, in special cases, Medicare Part B may cover cardiac rehabilitation or other specialized exercise programs if they are prescribed by a healthcare provider. It's important to review the details of your specific Medicare plan or consult with Medicare representatives to understand any potential coverage options for fitness-related expenses.
How To Get Medicare Coverage for a Health Club or Gym Membership?
Medicare Advantage plans and select Medicare Supplement plans offer SilverSneakers as a fitness program designed specifically for Medicare beneficiaries. It provides eligible individuals with access to participating health clubs or gyms at no additional cost, you learn more about Medicare coverage and gym membership here. Ultimately, SilverSneakers covers the cost of the gym membership, allowing Medicare beneficiaries to enjoy the benefits of regular physical activity at no additional cost.
How To Enroll in SilverSneakers?
To get SilverSneakers, check if your Medicare Advantage or Medigap plan includes the program. Contact your plan administrator to confirm your eligibility and enroll in SilverSneakers. They will provide you with the necessary information and membership details. Additionally, you can visit the SilverSneakers website to find a list of participating fitness centers near you. Simply enter your ZIP code to explore the options available in your area.
What Is Covered Under SilverSneakers?
The program provides access to participating fitness centers, gyms, and health clubs where members can engage in various types of exercise and activities. These include cardiovascular exercises, strength training, flexibility and balance exercises, group fitness classes, and social activities. SilverSneakers also offers specialized classes and programs designed for specific needs, such as SilverSneakers Yoga, SilverSneakers Classic, and SilverSneakers Circuit. Additionally, the program often includes access to amenities like swimming pools, saunas, and walking tracks. The goal is to encourage regular physical activity, improve health outcomes, and enhance Medicare beneficiaries' overall quality of life.
Staying active and prioritizing regular exercise is crucial for individuals of all ages, particularly for Medicare beneficiaries. SilverSneakers provides an invaluable opportunity for these older adults to access a wide range of gyms and exercise facilities. Access to these facilities empowers them to lead active and healthy lifestyles, improving their strength, flexibility, and cardiovascular health. By embracing the benefits of SilverSneakers and committing to an active lifestyle, Medicare beneficiaries can embrace the benefits of regular exercise, enjoy a sense of community, and enhance their quality of life well into their golden years.