When it comes to getting fit and looking your best, it's not uncommon that your mind wanders straight to the Victoria's Secret angels' bodies. They have been strutting the runway for quite some time now, and a lot of girls grew up watching them and wishing they looked as slim and fit as these models.
Well, if you're wondering how these angels manage to stay healthy and fit, you're in the right place! We're here to break down Victoria's Secret diet plan for you and explain what VS models eat year round.
You should keep in mind that comparing yourself and your progress to those of other people isn't healthy. Keep striving to have a healthy relationship with food and with yourself instead of trying to look like a seemingly perfect model on the runway.
But, if you wish to satisfy your curiosity and introduce some healthy foods to your diet that VS models incorporate in theirs, our guide will walk you through it hassle-free! We explained it in detail below, so let's get right into it!
Victoria's Secret Diet – Breakfast Plan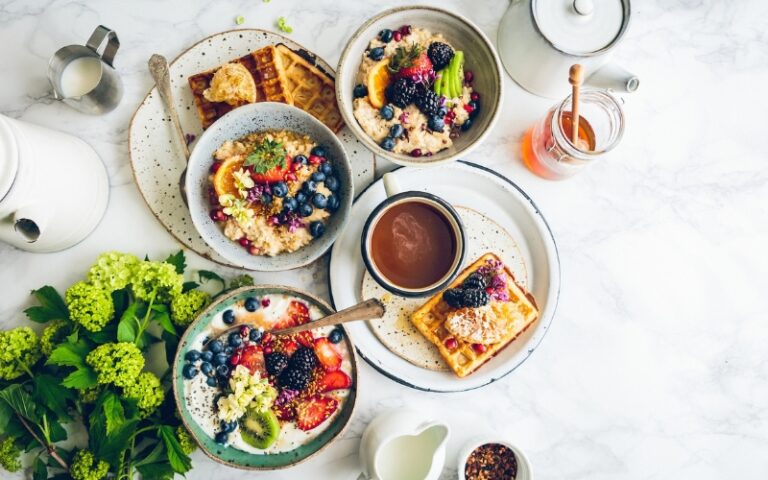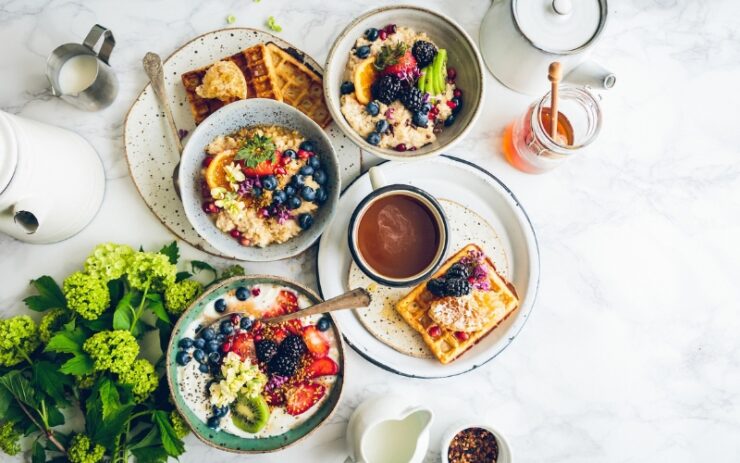 Certain angels like a breakfast that is richer in fat and protein than others who want a meal higher in carbohydrates. VS Angels' preferred breakfast items include:
Toast with eggs and avocado
Protein shake
Overnight oats
Smoothie bowl
Fresh fruit and homemade granola with Greek yogurt
Oatmeal
Oatmeal seems to be a food that both the angels and the rest of us are hooked on (with blueberries and walnuts). Romee Strijd is also a major lover of oatmeal, while Stella Maxwell and Lorena Rae both appear to enjoy it. Romee may occasionally swap out the oats for some excellent eggs and avocado toast, though, as she also enjoys avocados.
Sara Sampaio typically starts her day with Greek yogurt and fresh fruit or eggs and avocado toast. She also enjoys making some protein-rich pancakes when her schedule permits.
Breakfast for Barbara Palvin frequently consists of homemade granola or overnight oats with Greek yogurt. Both alternatives are rich in fiber and contain at least some protein.
Victoria's Secret Diet – Lunch Plan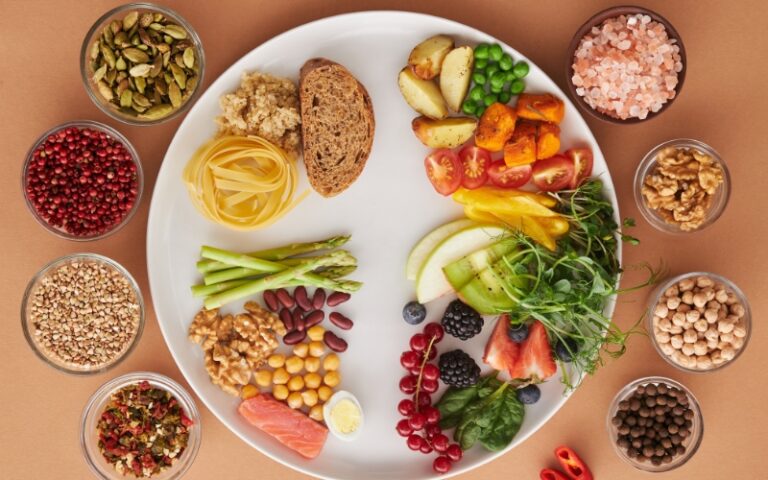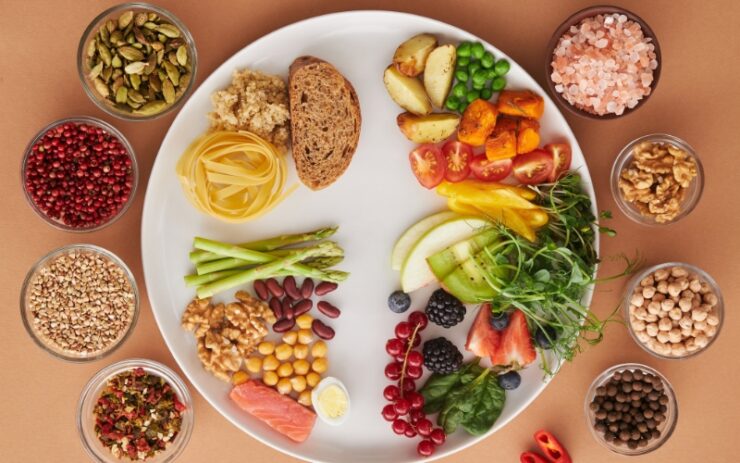 Most Victoria's Secret models' diets include a lot of fresh or cooked vegetables and lean meats for lunch. A regular day can include the following foods:
Chicken salad with quinoa or brown rice and fresh vegetables
Greens with grilled chicken with teriyaki sauce
Fish on the grill with fresh or cooked vegetables
Bella Hadid and Kendall Jenner frequently eat a chicken salad with fresh vegetables, brown rice, or quinoa. Gizele Oliveira typically eats fish and fresh vegetables on the grill because she is a pescatarian. Making her own salads and healthful dressings is something Martha Hunt enjoys.
Anything with kale, avocado, or arugula is her favorite. She will include chicken or tuna to increase the protein content of her meal.
Since Jasmine Tookes and Josephine Skriver frequently exercise together, they frequently have the same lunch as well. Additionally, having grilled chicken with teriyaki sauce and green vegetables is one of their all-time favorites.
Victoria's Secret Diet – Dinner Plan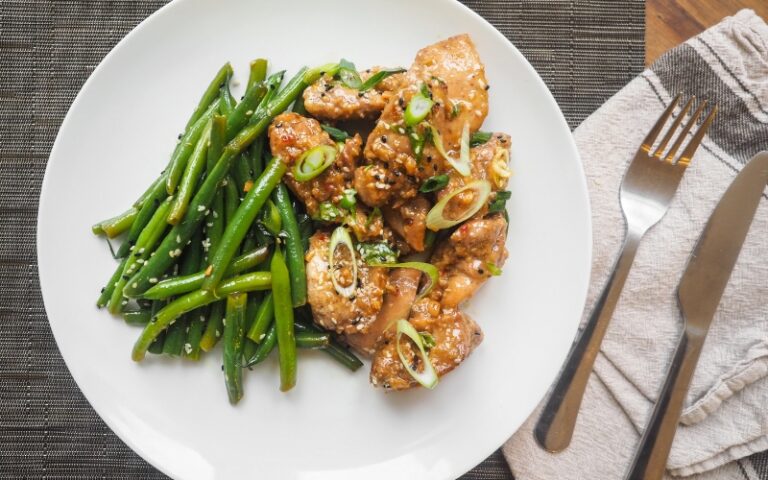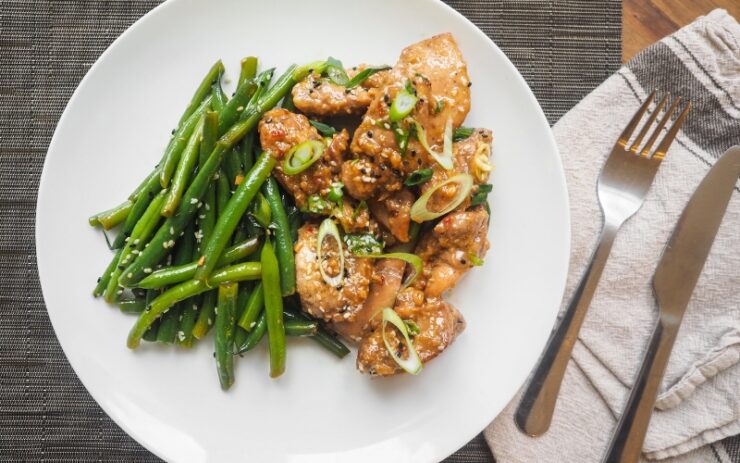 The majority of VS Angels enjoy a light dinner, particularly those who want to start their days with a hearty breakfast. An excellent example is Candice Swanepoel. When she goes for a heavier lunch, she would maintain a healthy balance by having a light dinner, such as vegetable soup.
She also often eats a large breakfast (eggs with bacon are her faves). Take a look at the list below to see what some of the typical VS angel's dinners include:
Vegetable soup
Lean protein salad made with chicken or seafood
Fresh vegetable salad
Chicken sushi with roasted vegetables
Former VS model, Adriana Lima, who is still unquestionably influential, frequently prepares a fresh salad with chicken for supper. Kelsey Merritt understands the need for a healthy diet for VS angels. Therefore, she typically orders fish or a fresh veggie salad for dinner when she dines out.
Devon Windsor enjoys cooking and frequently prepares Thai chicken soup. One of the few models who love to indulge in a heavier dinner, Lily Aldridge, would go for a filling and yummy grilled steak instead.
What Do VS Models Snack On Throughout the Day?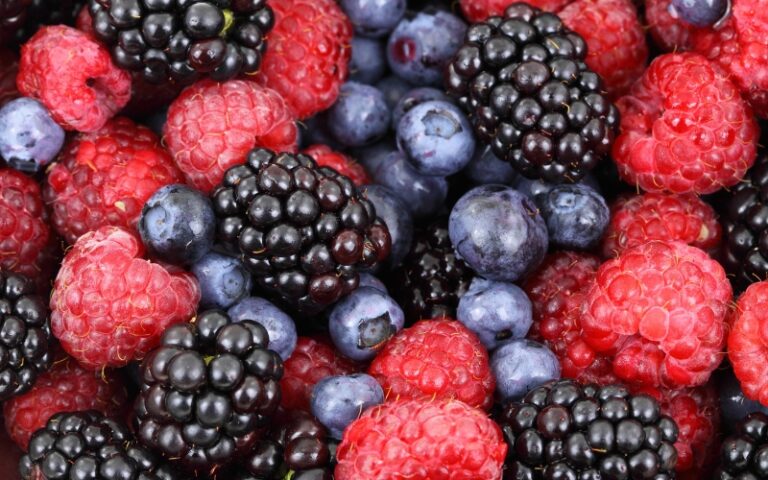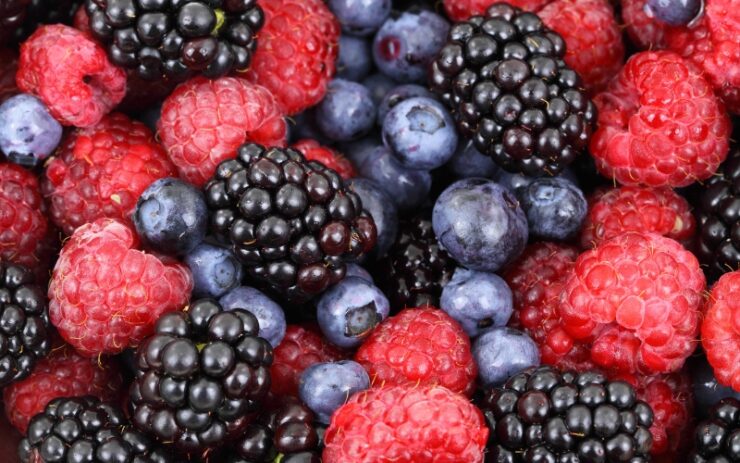 It's no wonder that VS angels would often have snacks throughout the day considering how much they work, as well as the long hours of work they put in different tasks. Check out the list below to see what some of the most common snacks they choose are:
Berries
Nuts
Nut butter with fresh fruit
Homemade energy bars
Protein shakes
Hummus and veggies
Fruit
Alessandra Ambrosio, a former VS Angel, always brought nutritious snacks with her to work. Her favorites were chia seed energy bars, almonds, and fresh fruit. Izabel Goulart, another former VS model, has one of the hardest and healthiest workout regimens in the business.
She is really committed to maintaining her physical condition, and it is evident. Izabel often enjoys a protein drink as her post-workout snack. And one of the greatest post-workout refreshments is undoubtedly a protein shake.
Organic almonds, pumpkin seeds, and golden berries are Behati Prinsloo's favorite snacks. As for the stunning Gigi Hadid, she always has a healthy snack to go. Hummus with fresh fruit and carrots is among her favorites, and the same applies to Kendall Jenner, a close friend of hers.
Although Victoria's Secret angels tend to follow a healthy diet regimen, they aren't opposed to having a bit of fun and indulging in cheat or treat meals from time to time. Each model has a different list of items they like to eat as a reward.
Adriana Lima, for instance, says that she struggles to exercise self-control around chocolate but she's not the only one who enjoys a delicious chocolate cake. Shanina Shaik and Karlie Kloss both love their chocolate. Karlie indulges in a small amount of dark chocolate each day.
Dark chocolate from Hu Kitchen is her preferred brand. Additionally, Shanina occasionally indulges in vegan hot chocolate.
For their reward dinners, Elsa Hosk and Taylor Hill, meanwhile, choose something more savory. Therefore, Taylor prefers pizza, whereas Elsa prefers a grilled cheese sandwich.
Victoria's Secret Diet Plan – Pros & Cons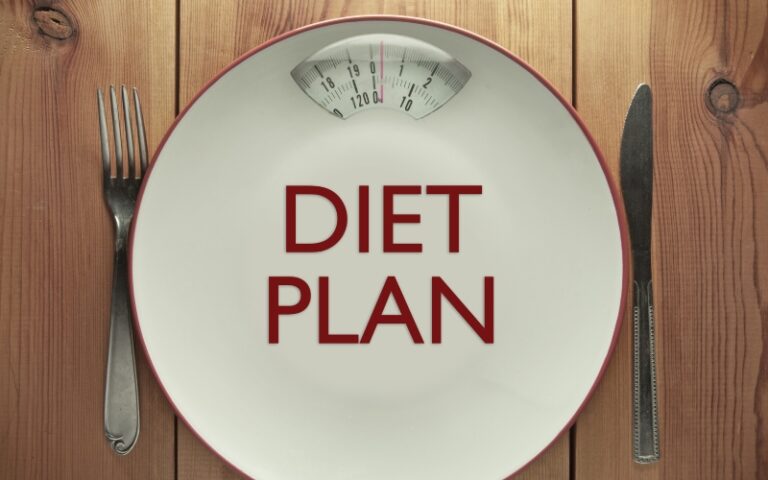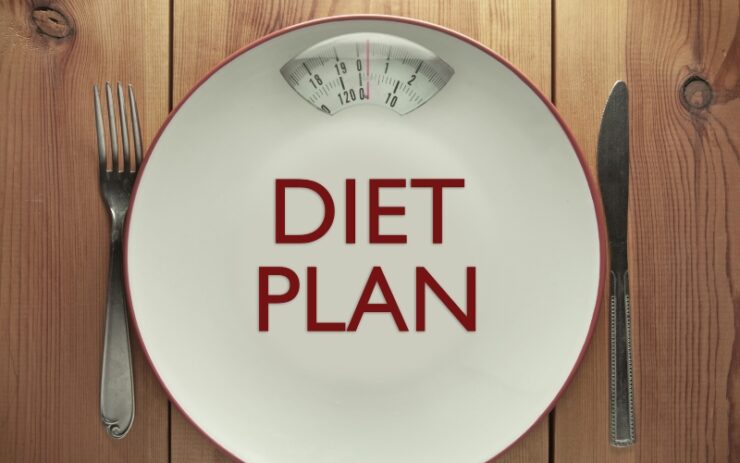 Now that you know what foods VS angels would typically go for when it comes to breakfast, lunch, and dinner, it's time to learn about the benefits and downsides of such a diet.
We explain both the pros and cons below so that you don't have to waste time researching this on your own—check them out:
Benefits
The Victoria's Secret Model Diet promotes a variety of nutrient-dense, nutritious whole meals. It also restricts processed foods, which have been linked to chronic illnesses including depression, cancer, type 2 diabetes, and heart disease.
Additionally, banned from the diet are foods that have a lot of added sugar. Consuming more sugar can worsen a number of health conditions, such as type 2 diabetes, obesity, liver problems, and heart disease.
Furthermore, there is a big emphasis on exercise in the diet plan. Regular exercise may not only speed up weight loss but also lengthen life and ward against sickness. The diet may also be appealing to people who desire a diet that allows more freedom because it offers a comprehensive set of guidelines rather than stringent rules or regulations.
Downsides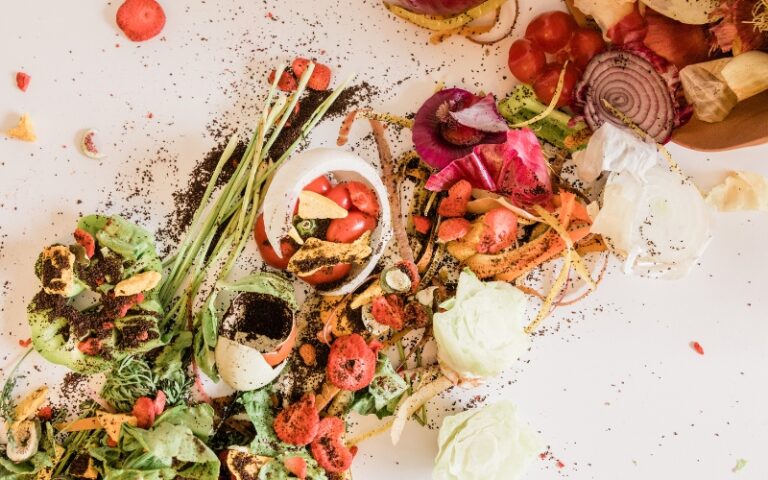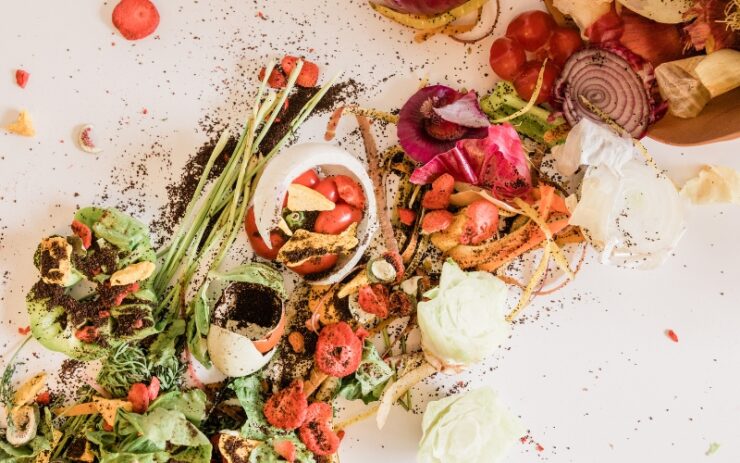 The lack of a uniform set of guidelines or suggestions is one of the Victoria's Secret Model Diet's main flaws. In reality, several sources provide contradicting advice on what meals are acceptable and how you should exercise. For people who prefer a more planned program, the diet may be particularly difficult to adhere to.
The nutritional requirements of different people might vary considerably based on their age, sex, height, weight, and degree of activity. Certain variations of the diet limit daily caloric intake to as little as 1,300 calories, which is not sufficient for the majority of individuals.
A variety of negative side effects, such as hunger, weariness, nausea, and constipation, might result from this. The diet also appears to promote weight reduction above promoting general health. It encourages dieters to want to resemble Victoria's Secret models, which is not a common, healthy, or practical objective.
You should strive to have a positive and healthy relationship with food and with your body instead of trying to look like a model.
Conclusion
Having a healthy diet is one of the best ways to stay fit and maintain the body of your dreams. However, you should be careful with the way you approach this. It's easy to fall into unhealthy patterns and start comparing yourself to other people, which is never a good thing.
If you want to follow Victoria's Secret diet plan, make sure you adjust it so that it fits your needs perfectly and you're not missing out on any important nutrients along the way. That's the only way to ensure you're not only fit but also healthy and content with every aspect of your day and life!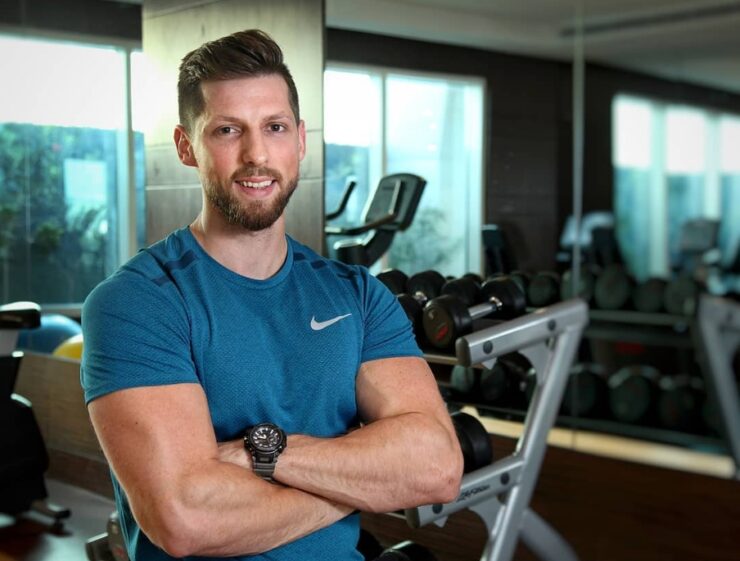 Lazar Sretenović, an IFBB and REPs Level 3 certified trainer, specializes in personalized fitness programs encompassing weight lifting, EMS, and endurance training. With a focus on tailored nutrition and holistic well-being, Lazar Sretenović guides clients through transformative health journeys, emphasizing safety and individual goals.