Not everyone prefers gym and indoor workouts are equally effective. There is different equipment available for indoor workouts too. Peloton and Proform are stationary bikes perfect for indoor gym environments for experienced riders. These are great options for enhancing your indoor workout sessions.
To enhance and improve your workout experience, these indoor bikes have apps that help you analyze and improve your workout performance. This Peloton vs Proform guide helps you clearly analyze the pros and cons and reach a logical conclusion.
Although these bikes aid experienced riders in improving their workout efforts, most of the time, even fitness enthusiasts lack a proper understanding of the equipment and their differences. While both the bikes are known to provide the best riding experience, it differs for each individual according to their goals, interests, and desired outcomes.
Peloton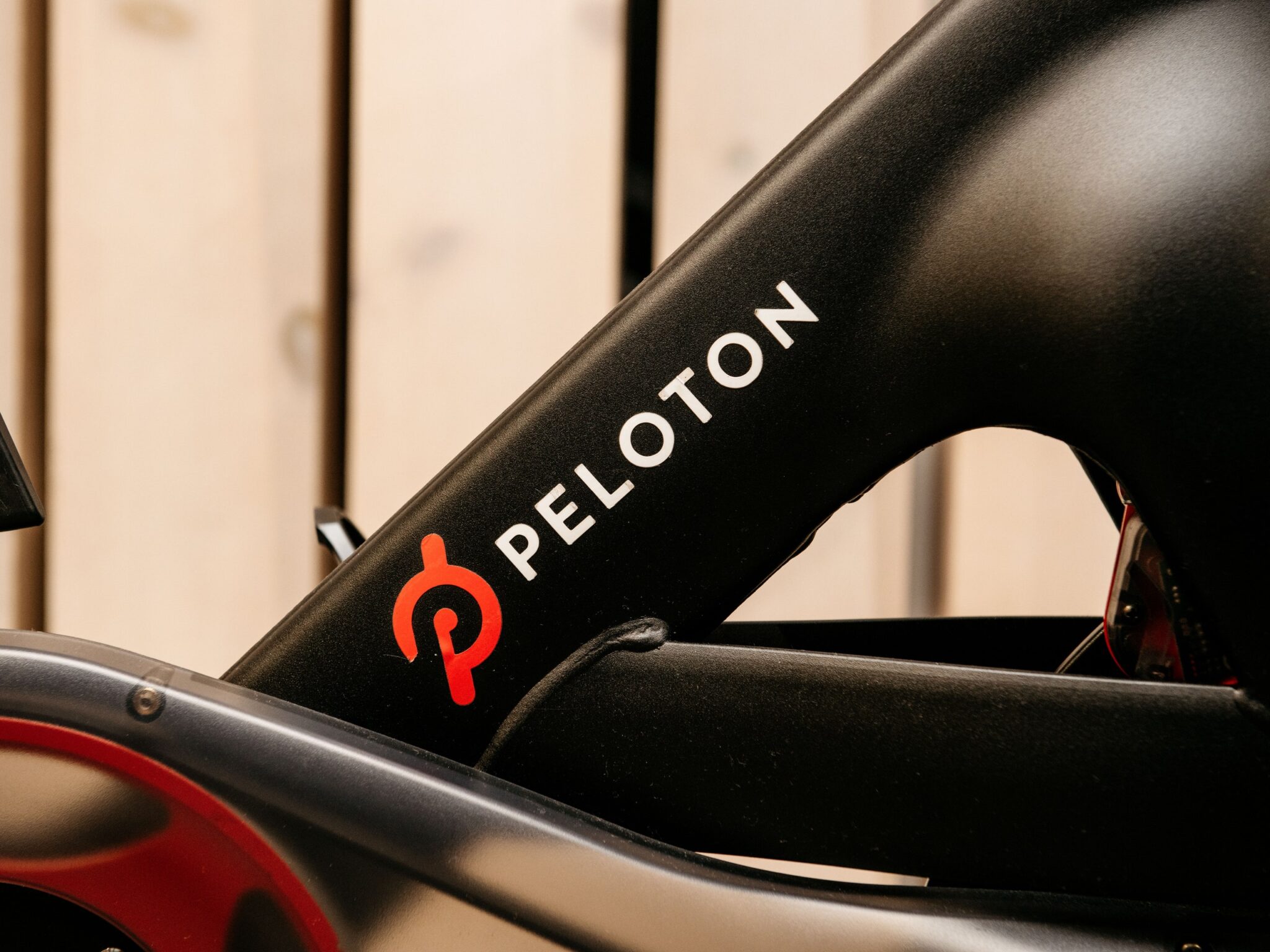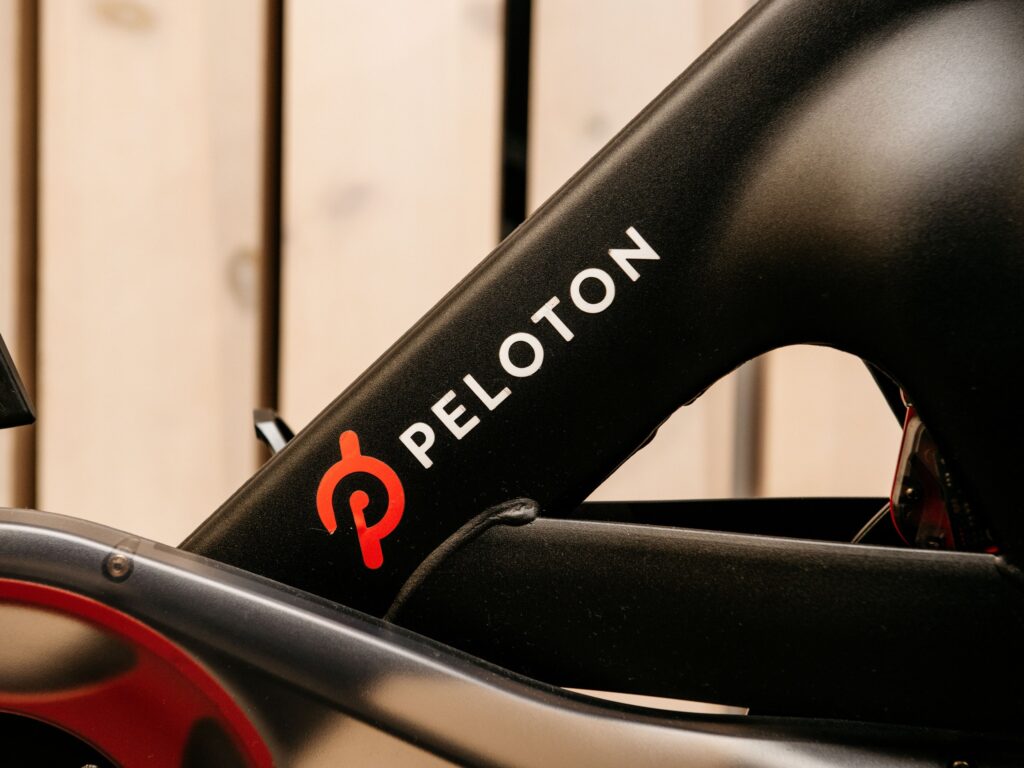 Peloton is widely popular for providing a top-notch workout experience. It is luxurious and stylish. Although Peloton comes at a bit higher price, it is one of the most top-rated indoor pedaling bikes.
Features
The cost of a Peloton bike ranges from $2,000 to $2,500.
The dimensions of the bike include 23" width, 53" height, and 59" length.
The resistance level of a Peloton rider bike ranges from 0 to 100.
There are no fans. But, the heart rate monitoring though depends upon the bike package.
With a bike weight of 135 lbs, the Peloton rider bike supports the weight of 305 lbs.
Pros
The pros of Peloton indoor workout bikes outweigh that of its cons.
There is an inbuilt and attached LCD screen to this bike that has a large display screen with crystal clear images.
The Peloton bike has a Cycling shoe option.
The magnetic flywheel of Peloton is extremely smooth, which makes the workout experience a very smooth one for the riders.
You can enjoy your favorite music while riding a Peloton riding bike.
Cons
Peloton is very expensive.
Additional workout equipment like dumbbells is not included in the package despite the bike being pricey.
There is no fan or tray for this bike.
Proform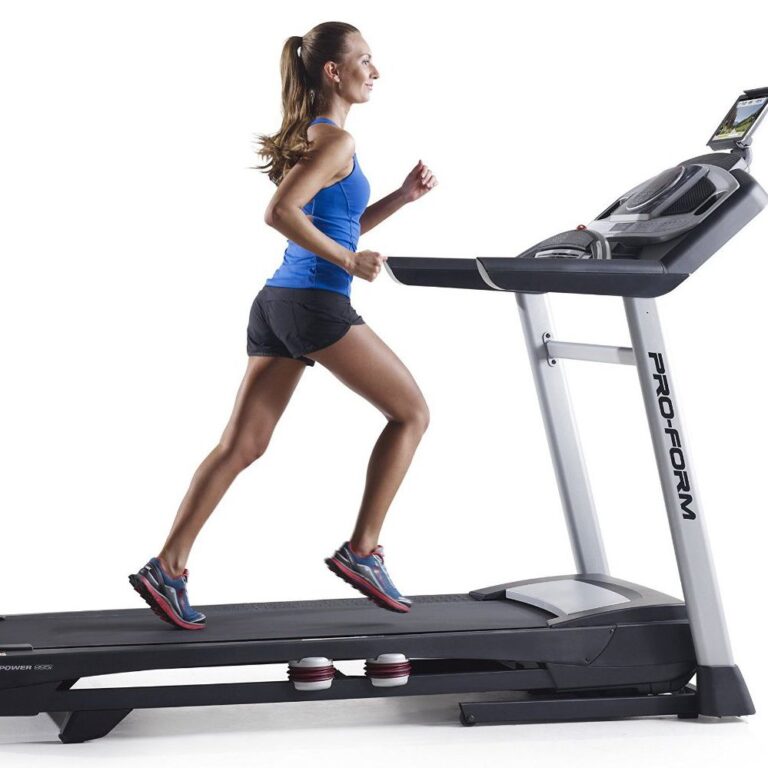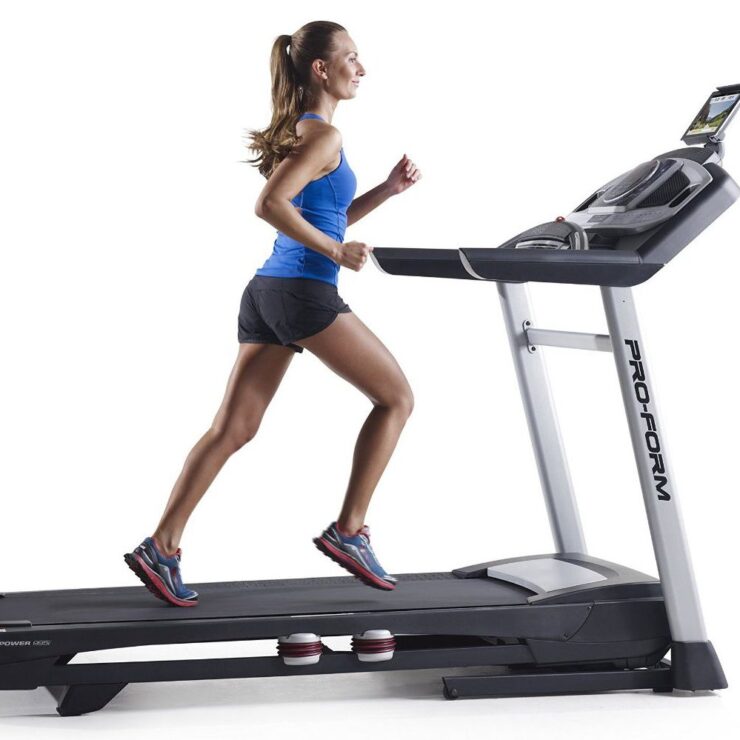 The Proform bike has a different and more luxurious style as compared to Peloton. Proform looks unique with yellow and black. The angled handlebars and magnetic flywheel provide a much comfortable workout experience. It is easy to assemble even for people who are not well aware of the assembling process. There are numerous features in the inbuilt apps of the Proform.
Features
Although Proform is a bit more luxurious and classy, its cost is on the lower end. It is priced around $1000.
The weight of the bike is 113lbs, whereas the weight capacity this bike can support is 250 lbs.
There are no fans in the Proform, and it doesn't support heart rate monitoring, unlike Peloton.
Proform, however, supports a wider resistance range as compared to Peloton. The maximum resistance range of Proform is 22.
Proform indoor rider bike offers an iFit coach membership with this purchase.
The dimensions of the bike are 21.9" in width, 52" in height, and 56.5" in length.
Pros
Although Proform is more affordable as compared to Peloton, it is more modern and sleek in design, which makes it the most enviable home workout riding bike.
Unlike Peloton, Proform contains a smaller screen.
To simulate hill riding experience, Proform comes with an inclination adjustable.
Cons
Trays are not provided with this bike to store or place your tiny belongings.
It takes more time to get acquainted with.
Although both these bikes more or less look the same in all the features, there are some significant differences to be noted and looked into. While the first and most prominent difference is the additional subscription cost that is incurred for Peloton bikes, the Proform bikes offer a free subscription.
While the iFit workout training course is included in all Proform bikes in some form or another, it is not found in Peloton bikes. The workout training program is also made available for up to 3 years, which makes Proforma a more profitable buy. However, there are a lot of other things to be considered.
Peloton is of higher quality when it comes to programming. As an indoor workout enthusiast, you will love Peloton's workout experience and online workout classes as well.
The frames of both the bikes are made with superior quality steel. Hence, many differences can't be found in terms of the durability of the bikes. Both perform well for years and years as they are sturdy and durable. Thus, a lot of differences cannot be found on this front.
When it comes to the size of the bikes, although there is not much difference, there appears to be some minor difference in the size. The size difference is only a few inches. But, if the dimensions of the bike are to be aligned with the workout space of your home, this small difference could result in a larger issue. Hence, it is a must to take into consideration all these factors.
Conclusion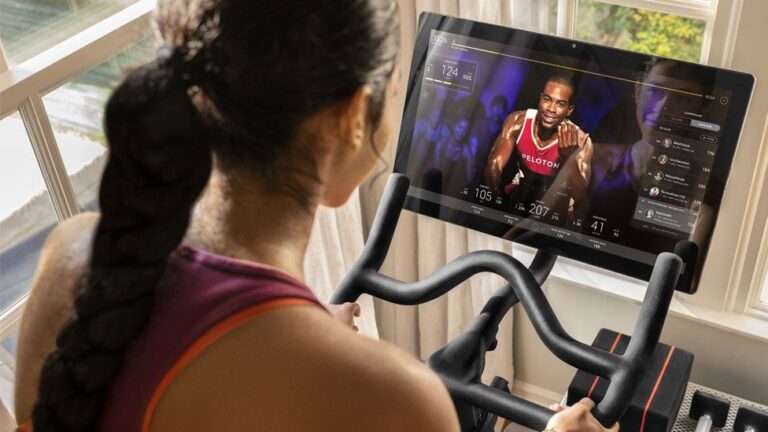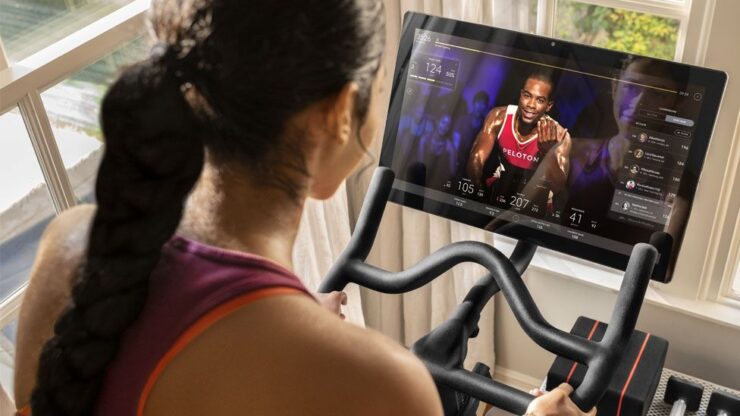 Although there is numerous indoor workout equipment, the choices narrow down as you look for high-end options. Despite there being a lot of competition, there are only fewer gym equipment manufacturers that make your workout experience a wholesome one. With so many overwhelming amounts of options available, it often becomes a burden for consumers to pick the right one out.
Especially when it comes to home workout equipment, a lot of inspection goes into it to determine which bike suits your best needs. Both Proform and Peloton are elite and classy options for indoor workout choices. With great design, looks, and comfort levels, it narrows down to your desired outcomes to come to a logical and personally satisfactory conclusion. This Peloton vs Proform comparison is the right guide for you to decide and make the right decision.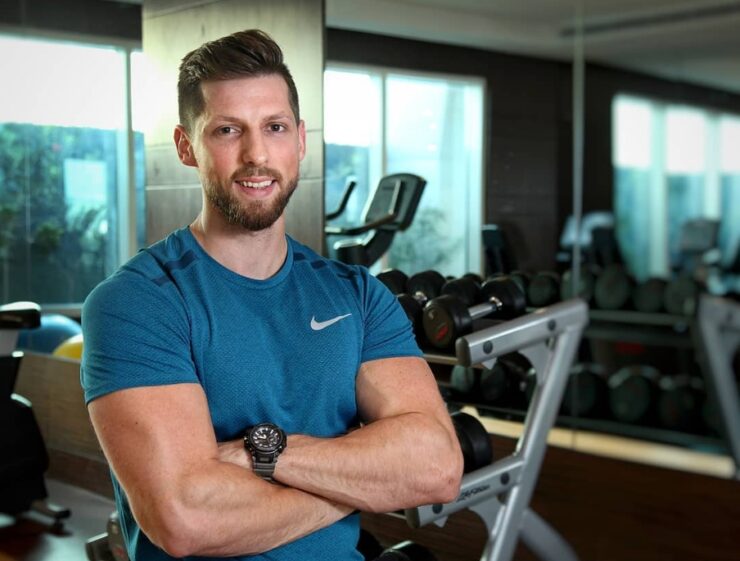 Lazar Sretenović, an IFBB and REPs Level 3 certified trainer, specializes in personalized fitness programs encompassing weight lifting, EMS, and endurance training. With a focus on tailored nutrition and holistic well-being, Lazar Sretenović guides clients through transformative health journeys, emphasizing safety and individual goals.