Working out is a great way to stay healthy and fit, but it doesn't always feel the best. There are times when you start feeling pain and discomfort from sore muscles, and this usually happens when you overwork yourself and go through an intense workout that your body isn't used to. The good news is that there are ways to alleviate this pain in a very simple way—your diet.
If you're willing to change a few things in your diet and start consuming foods that are beneficial for your body, you'll be able to get rid of sore muscle pain quite quickly. To save you from the unnecessary hassle and time wasting, we provide you with a summarized list of what foods will help sore muscles, but that's not all!
We also provide you with a list of what foods to steer clear of when you experience this uncomfortable sensation so that you don't accidentally make it worse. Let's start!
Top 10 Foods That Help Sore Muscles
1. Tart Cherries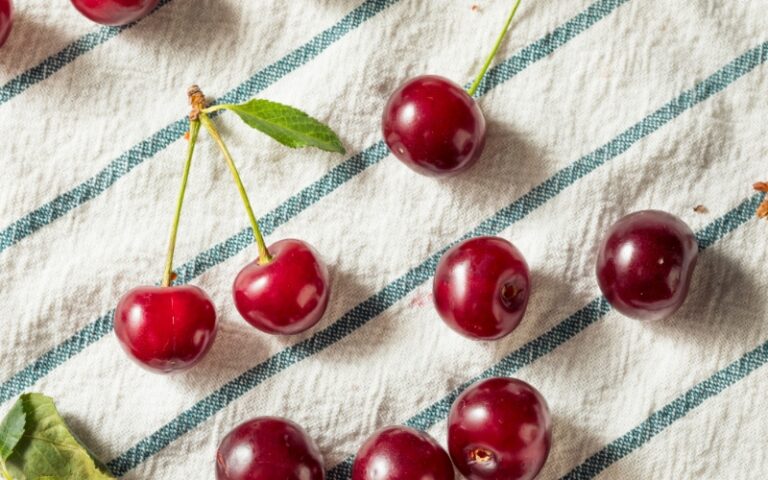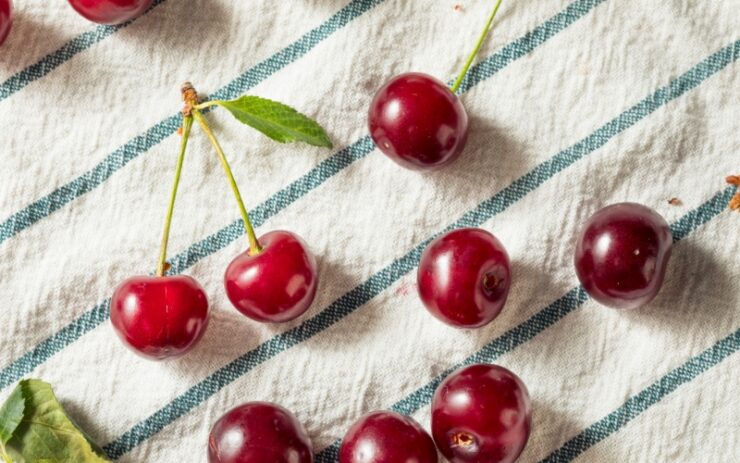 We'll start our list with tart cherries, or rather, tart cherry juice. Anthocyanins, the plant compounds, are abundant in tart cherry juice. They work great for lessening discomfort and exercise-induced muscle damage because of their potent anti-inflammatory and antioxidant effects.
You can add a little bit to your post-exercise smoothie or sip on a glass before your workout. However, keep in mind that tart cherry juice supplementation is probably most helpful when started days before activity and continued for days after.
2. Watermelon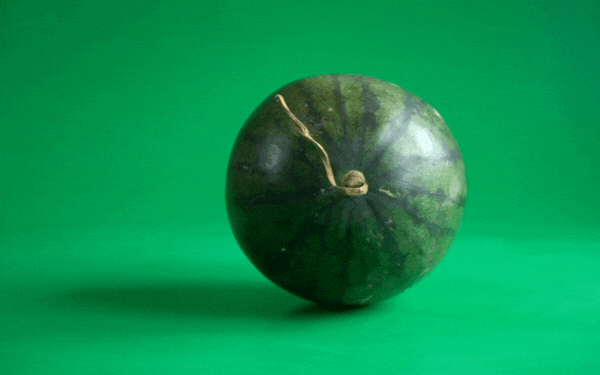 Watermelon is not only super convenient when you need a tasty treat to quench your thirst, but it also has some surprising nutritional benefits. It includes l-citrulline, an amino acid that has been found to relieve sore muscles. Carbs, amino acids, and antioxidants are some of the components that watermelon provides to support exercise performance and recovery.
Despite its potential advantages for muscular pain, it can also be just a healthy option for all exercise lovers. You can easily add some watermelon to your smoothie, salad, or some water to hydrate yourself after an intense workout.
3. Cottage Cheese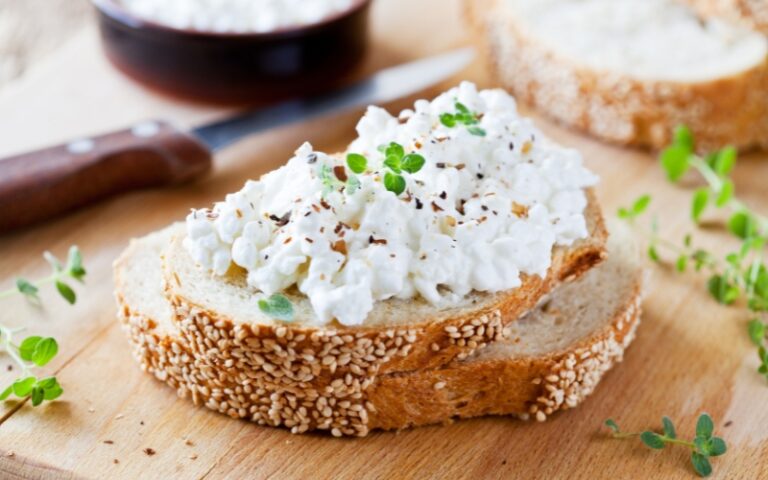 Cottage cheese is the preferred post-workout snack in the fitness industry for a very good reason. It is one of the greatest sources of casein protein, a type of slow-digesting energy that is excellent for regenerating tired muscles. Calcium is recognized for keeping bones healthy, but it is also essential for the health of your muscles and nerves.
Leucine, a special branched-chain amino acid, is abundant in cottage cheese and has been proven to hasten pain relief. Purée it into smoothies, eat it as a parfait with fruit and nuts, or use it as a protein-rich pancake or baked good basis.
4. Fatty Fish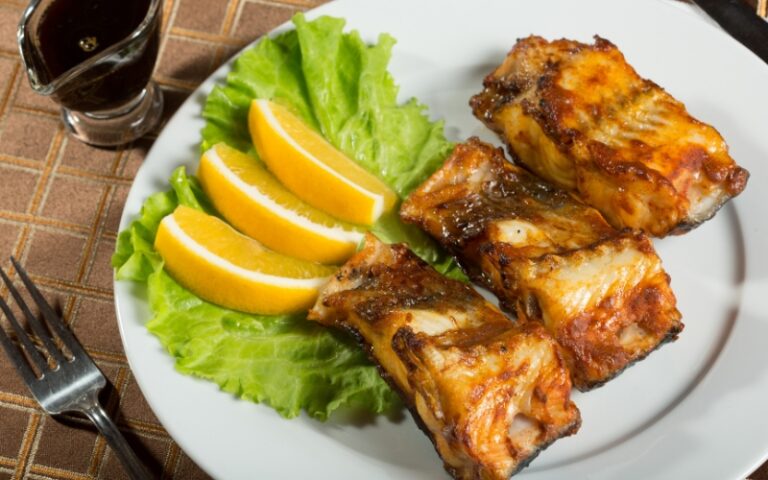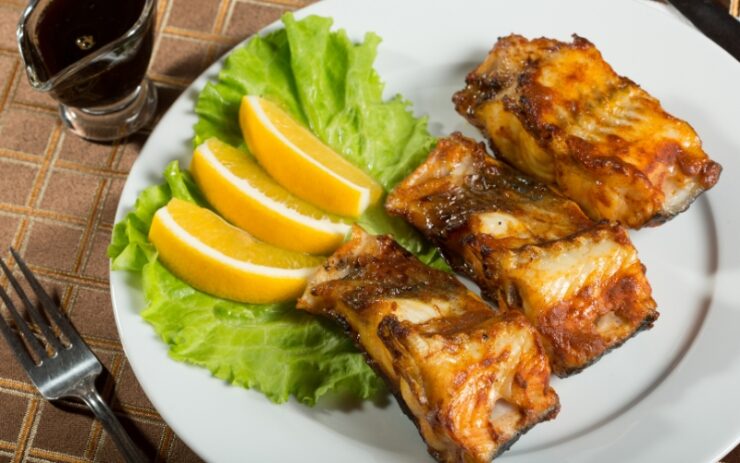 Salmon, trout, and other fatty fish are great suppliers of the nutrients your body needs for muscle rehabilitation. The primary benefit of fish is that it is an excellent source of highly bioavailable protein, a macronutrient that aids in muscle regeneration, the process of repairing muscle fibers following exercise-induced injury.
Salmon is a perfect post-workout snack since it is packed with antioxidants, muscle-building protein, and anti-inflammatory omega-3 fats. Omega-3 fatty acids may lessen DOMS, combat inflammation, and promote muscular development.
For the best possible muscle regeneration, experts advise consuming 0.06-0.11 ounces (1.8-3 grams) of omega-3 fatty acids after working out. After working out, have a plate of fatty fish like salmon or take an omega-3 supplement to achieve this.
5. Nuts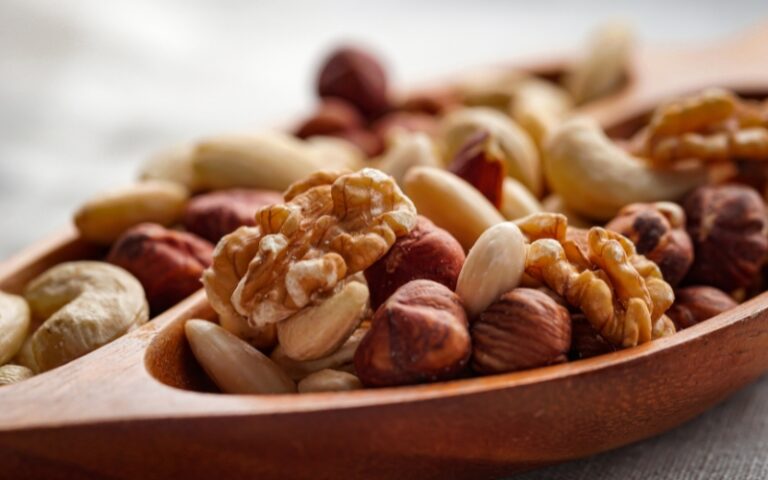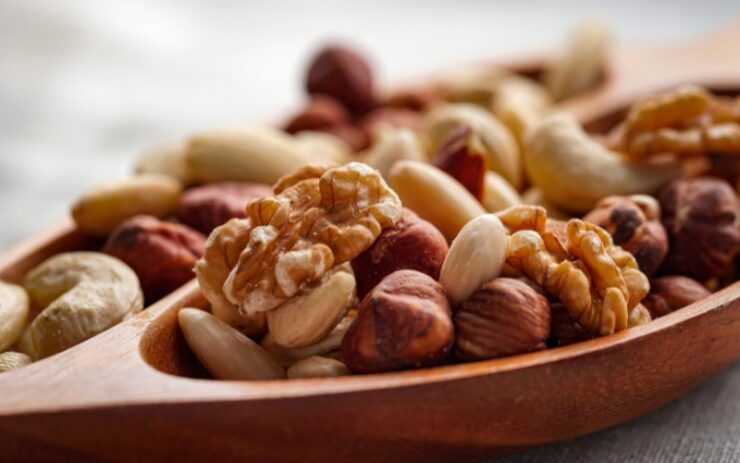 These delicious morsels give your body protein as well as vitamins and minerals like magnesium. The finest nut source is Brazil nuts, although magnesium may also be found in almonds, cashews, hazelnuts, pecans, and pine nuts.
The advantages of magnesium have recently been the subject of much discussion. This necessary mineral promotes healthy muscle function and aids in the production of new proteins needed to repair muscles. Nuts are also beneficial for your heart and weight.
6. Eggs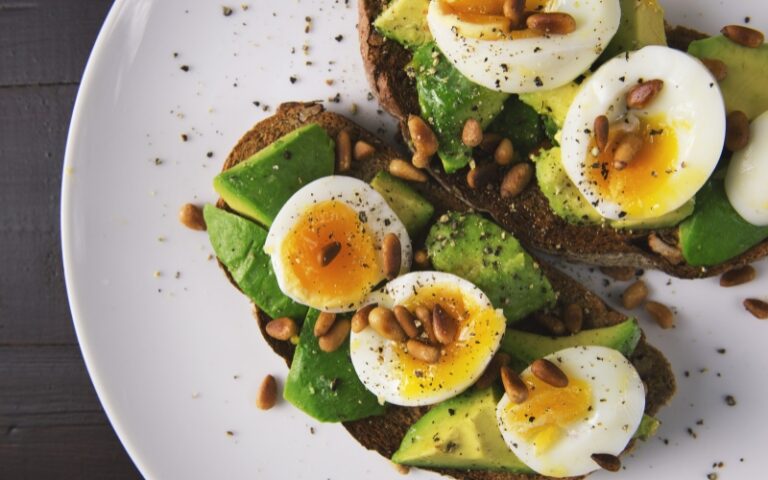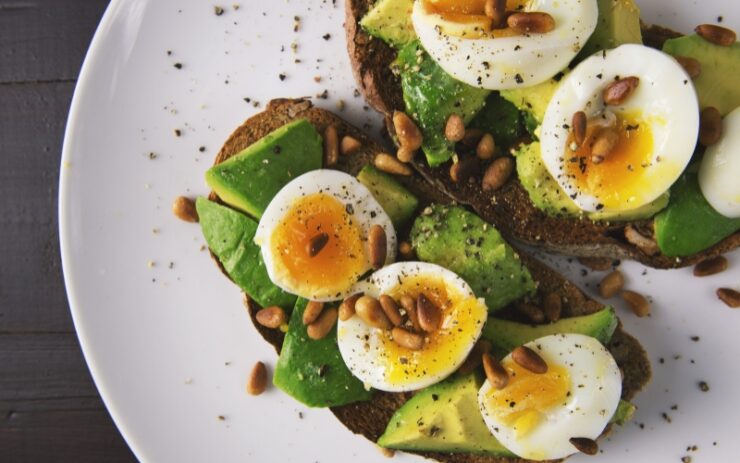 Because they contain a lot of bioavailable protein, eggs are regarded as a nutrient-dense food and a favorite among athletes.
Consuming them after exercise promotes muscle repair. It is not unexpected that many studies have indicated that having a protein source, such as eggs, after engaging in a demanding endurance exercise may help lower the likelihood of DOMS because protein is a necessary component of muscles.
Eggs contain leucine, a substance associated with muscle repair, just like cottage cheese. For simple post-workout snacks, you can make a large batch of hard-boiled eggs at the beginning of the week because each 80-calorie egg delivers an astonishing 6 grams of protein.
7. Turmeric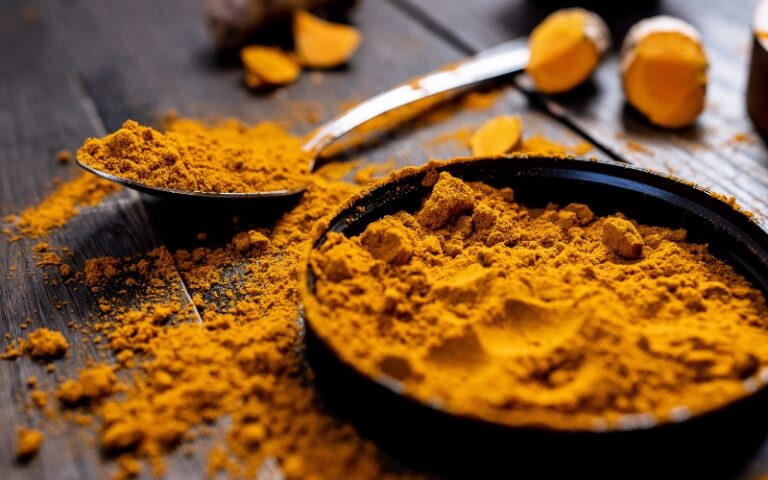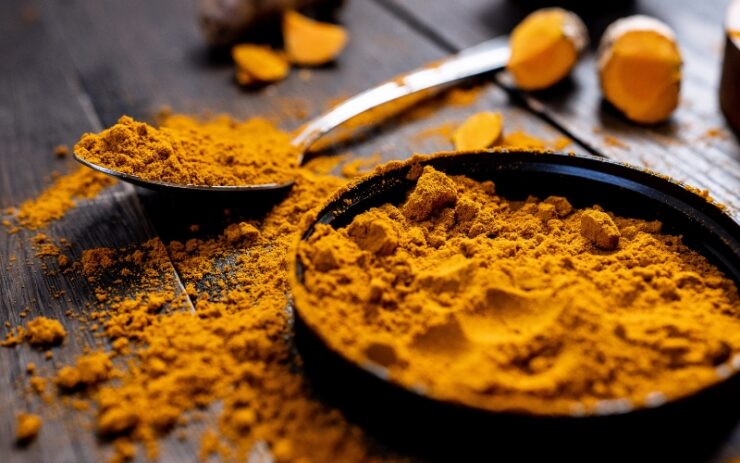 Due to curcumin's anti-inflammatory properties, turmeric milk is quite effective at reducing muscular discomfort and swelling. Curcumin, the primary active ingredient in turmeric, has been shown in several studies to have anti-inflammatory and antioxidant qualities.
You can reduce muscular pain and inflammation after exercise by taking 400 mg to 2000 mg of curcumin daily. To get the desired results, use a tablespoon of turmeric with curcumin in your cereal, eggs, smoothies, coffee, or anything else you'd like.
8. Bananas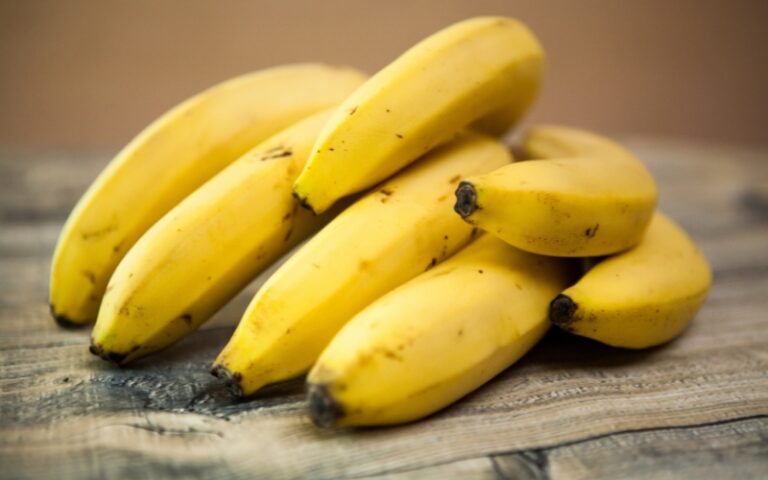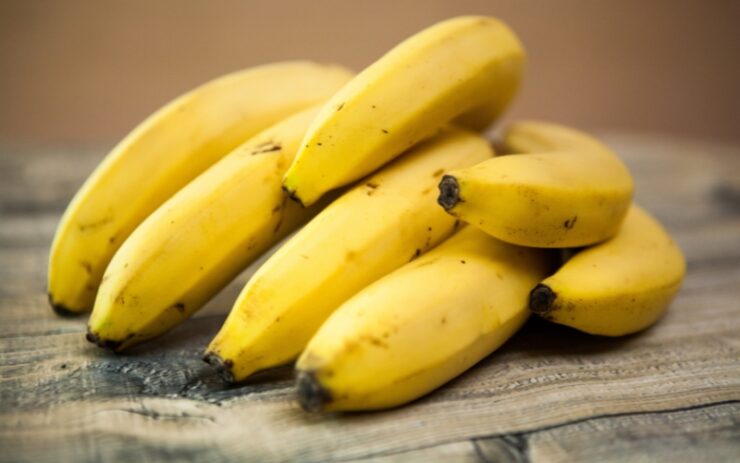 We'll continue with one of the most popular fruits out there—bananas. Bananas are a simple source of complex carbohydrates that can help raise insulin levels just enough to help push protein into your muscles and promote muscle development and repair.
They are also a fantastic source of potassium, an electrolyte that may aid lessen muscular pain after working out. You can peel one and eat it as a fast snack or add it to a smoothie. You could also slice it up and mix it into oats.
9. Dairy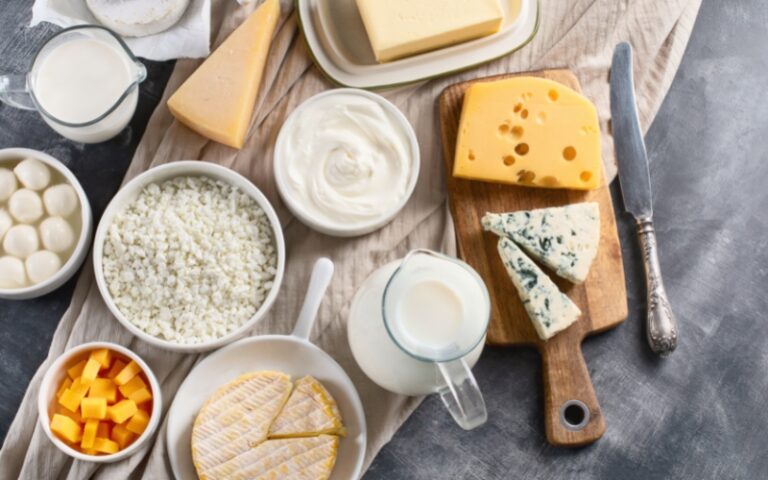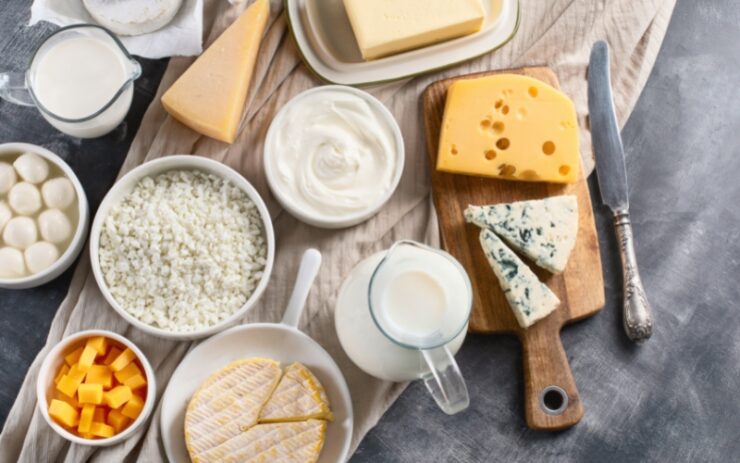 Yogurt and cottage cheese are two popular post-workout foods made from milk. Milk gives your body the nutrients required for muscle regeneration since it is high in protein. Carbs are also included in milk and dairy products.
Consuming carbs and protein at the same time promotes muscle development and aids in replenishing your muscles' glycogen reserves, which are really just stored glucose. Additionally, milk has salt, which is crucial for rehydration.
10. Coffee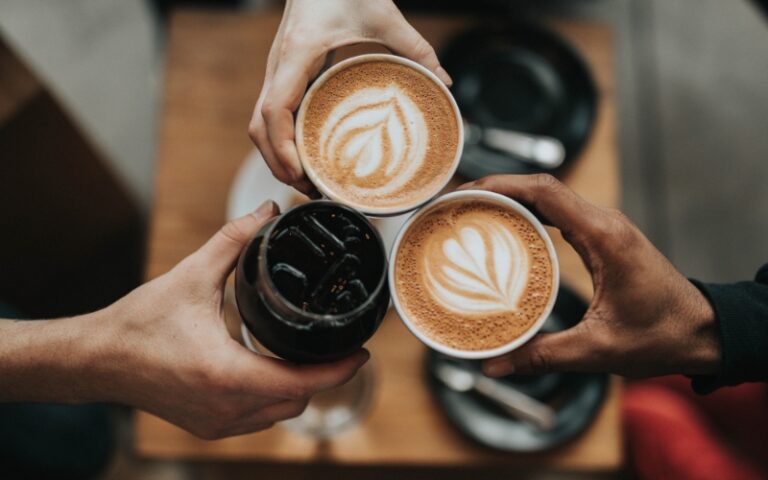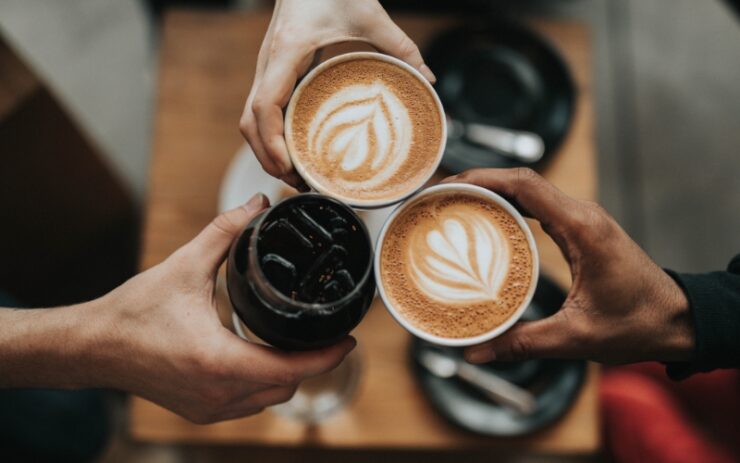 If you're a caffeine lover, you're in for quite a treat! Certain studies show that drinking a moderate amount of coffee can be quite beneficial in relieving sore muscles. An hour before working out, consume a modest amount of caffeine (approximately two cups of coffee) to dramatically lessen post-workout soreness.
This is due to the caffeine in coffee blocking adenosine receptors. After an injury, a substance called adenosine is released. Your body's pain receptors are triggered by it.
Foods To Steer Clear of When Having Sore Muscles
Now that you know what foods will prove beneficial when you have sore muscles, you should also learn what foods to stay away from. While there are certain foods that relieve sore muscle pain, there are others that worsen it. Take a look at the list below to find out what you should avoid consuming when you're under sore muscle pain:
1. Alcohol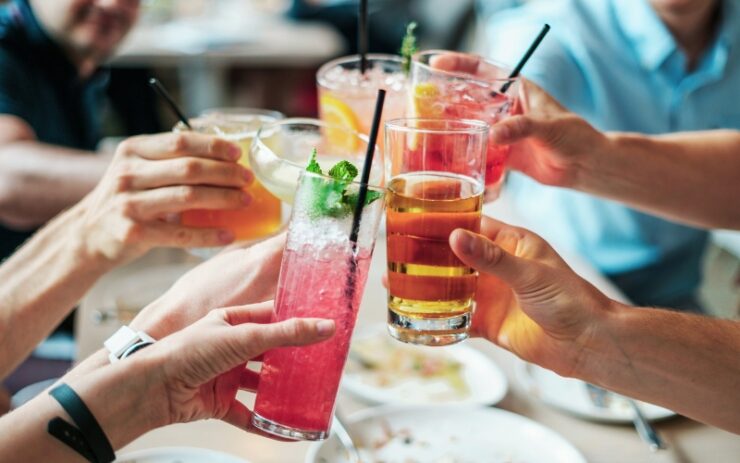 Avoiding alcohol when you have sore muscles is very important. After too many tequila or vodka shots, it would definitely not be a good idea to schedule a workout. Even a small amount of alcohol might make you more susceptible to injury or induce post-exercise soreness.
Your cells get dehydrated when you drink, which can cause pain, cramps, and possible strains. Additionally, studies have shown that alcohol can obstruct blood flow and muscle healing after injuries.
2. Sugar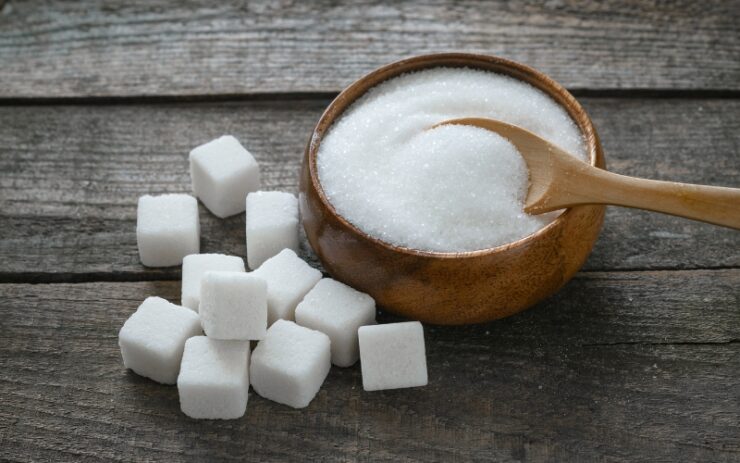 The next thing you want to steer clear of when you have sore muscles is sugar. On days you exercise, it makes sense to limit inflammatory foods, especially refined carbohydrates like sugar, since muscular discomfort is considered to be a form of inflammation.
The good news is that natural sugars found in meals like fruits, milk, whole grains, and vegetables don't have the same negative impact. Consuming whole foods whenever possible to acquire your sweetness is the way to go.
3. Heavily Processed Foods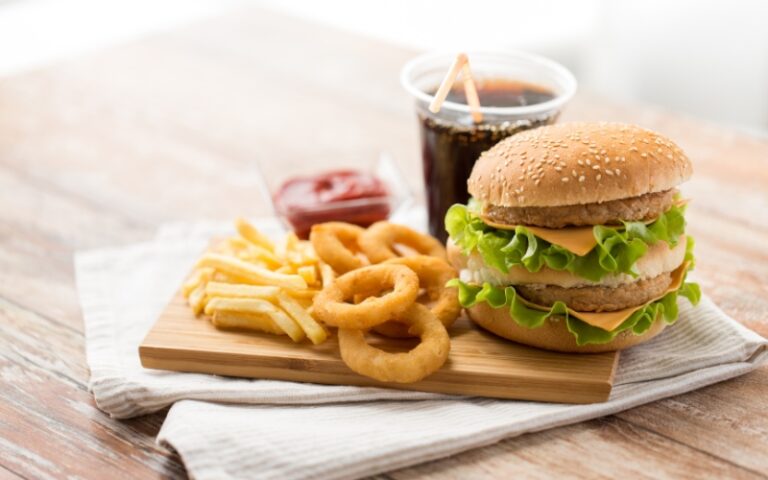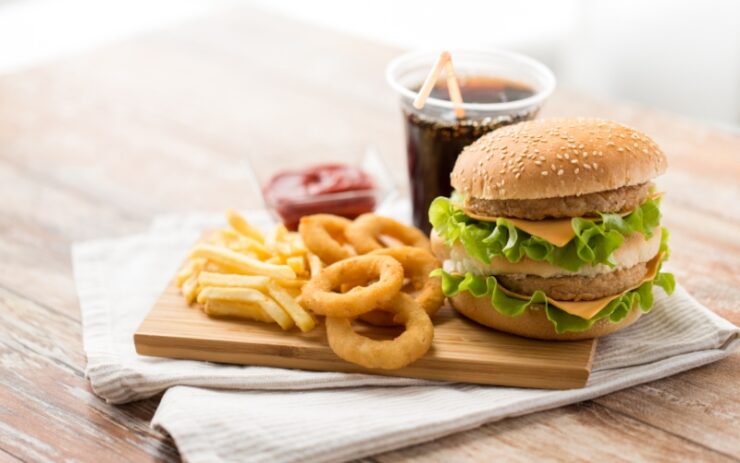 Lastly, you should make sure you don't consume a lot of heavily processed foods if you want to avoid sore muscle pain. Chronic pain and inflammatory reactions have been linked to specific dietary types.
If you often consume highly processed foods, such as cookies, donuts, and margarine, that contain a lot of sugar and/or trans fats, you could be doing more damage than good to yourself.
Conclusion
Although working out regularly is the number one way to stay healthy, it's also crucial to know what dietary guidelines to follow. Exercising won't feel as great if you don't pay attention to your diet and dietary habits, so you should make sure that you eat clean and cut down on unhealthy and heavily processed foods as much as possible.
Once you do that, you'll be able to work out without experiencing intense sore muscle pain and other discomforts that may stem from your improper diet.
We provided you with tips on what foods to eat and avoid when you have sore muscles, so all you have to do is memorize them and change your diet accordingly. Easy-peasy!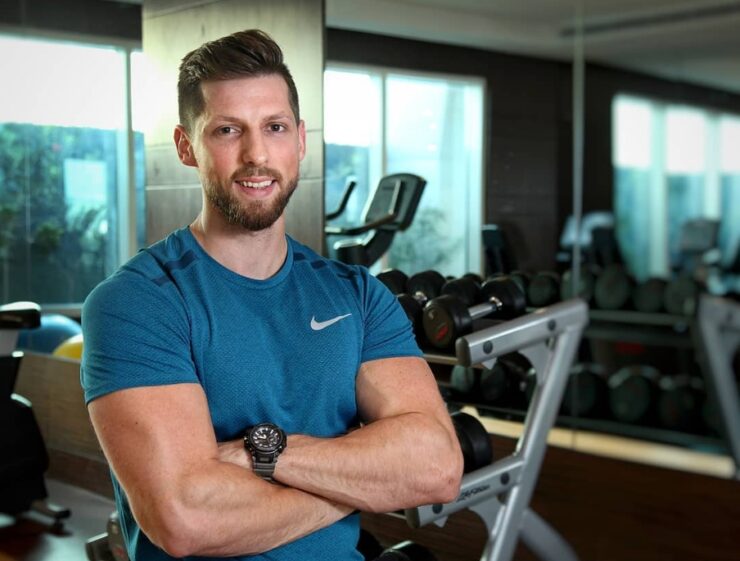 Lazar Sretenović, an IFBB and REPs Level 3 certified trainer, specializes in personalized fitness programs encompassing weight lifting, EMS, and endurance training. With a focus on tailored nutrition and holistic well-being, Lazar Sretenović guides clients through transformative health journeys, emphasizing safety and individual goals.