If you are looking for an efficient way to lose some weight, today's recommendations are generally pointed to swapping carbs with protein. This has generally shown an excellent effect, so today, we will talk about 120 grams of protein and whether or not it helps with weight loss.
Protein is not only efficient in weight loss, but it can also aid you in muscle building and healthy nutrition. Needless to say, it bears numerous benefits for your body, and in this article, we will go in-depth about how 120 grams of protein can aid your weight loss goals and assist you with your other fitness goals as well. There is a lot to cover, so let us begin without further ado.
Can 120 Grams of Protein Diet Help in Weight Loss?
Although the most effective method for weight loss is burning calories, there are effective ways to achieve this, and eating sufficient protein is certainly among the top choices. Protein amplifies the release of hormones that make you feel content with the amount of food you have eaten.
Food that is rich in protein takes more time to be fully digested in your body, which results in you not being hungry for extended periods. Essentially you will fill fuller while consuming foods that have fewer calories, and over time, you will notice that you are losing weight.
Eating 120 grams of protein per day can help in weight loss, but all of that depends on how much you weigh. The bigger the body weight, the higher the protein intake should be, especially if you are working out intensively. In the section below, you will find some pieces of advice on how to eat 120 grams of protein and lose some weight.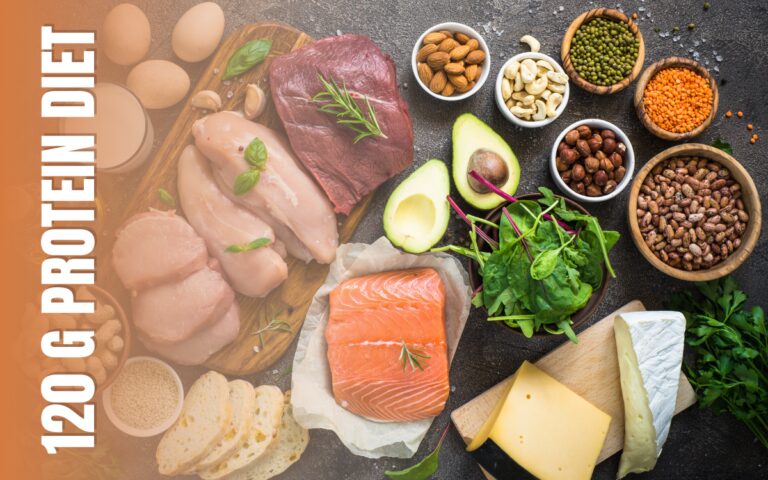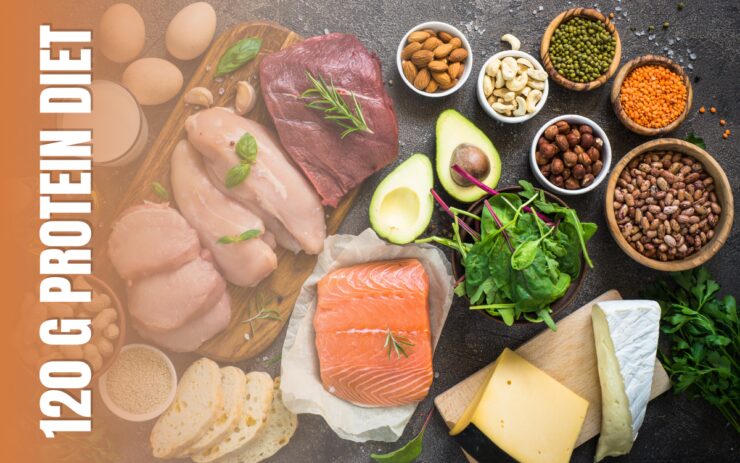 Divide the Protein Into Three Meals
Eating 120 grams of protein in only one meal is way too much, and too much of anything is bad, especially if you want to lose weight. The best way to follow this diet plan is to consume it in three meals (main meals).
For example, you can start off the day with some eggs and slices of bacon for breakfast. For lunch, you can opt for any hearty meal with lots of protein, and for dinner, go for lighter protein such as chicken, fish, quail, or seafood.
It is important to eat a balanced diet and add some carbs, greens, minerals, fruits, and water to go along with the protein you are consuming for each meal.
You Can Also Include Some Vegan Protein
Many people nowadays decide to switch to a plant-based diet, and this diet offers plenty of vegan protein options in case you do not want to eat meat. Getting 120 grams of protein on a daily basis is even more appealing if you include plant protein sources such as nuts and seeds.
There are also many fruits containing this nutrient that can contribute to your 120 grams goal. You can add some guavas, avocados, kiwis, blackberries, or jackfruits if you want to add protein from fruits. From nuts, you can add almonds, peanuts, cashews, pistachios, pine nuts, or walnuts, and finally, if you are adding seeds to your diet, you can opt for hemp, squash, pumpkin, sunflower, flax, sesame, or chia seeds.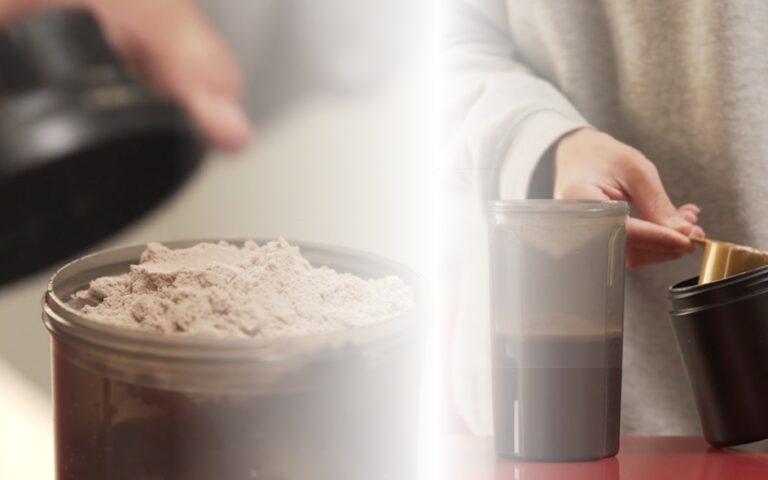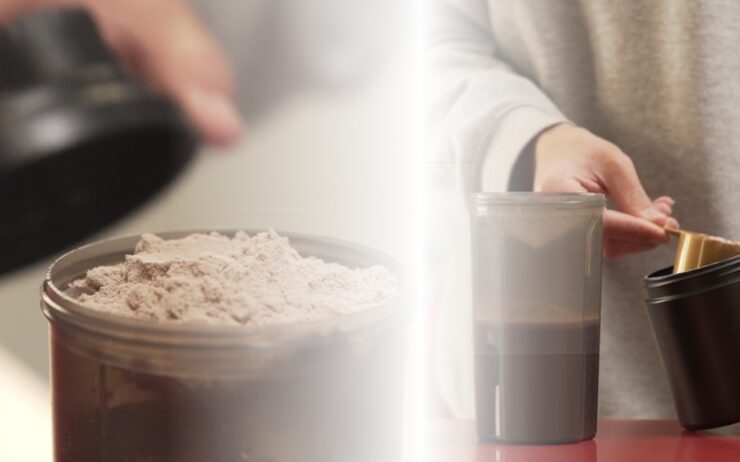 Mix Protein Shakes and Yogurt
A protein shake is a refreshing and nutritive way to start off your day. The most common ingredients you can mix in your shake include unsweetened almond milk, whey powder, fresh fruits, crushed ice, and any healthy sweeteners such as stevia.
Adding yogurt to this mix really helps, as it is rich in probiotics, aids healthy metabolism and immunity, and of course, it is a fantastic source of protein.
Always Add Greens to Your Meals
Do not forget to add greens to each and every meal since eating protein only is not a great diet plan. The best green vegetable that complements 120 grams of protein diet is broccoli as it aids weight loss and keeps your brain healthy.
Spinach, artichokes, sweet potatoes, and Brussels sprouts are also fantastic addition to this type of diet.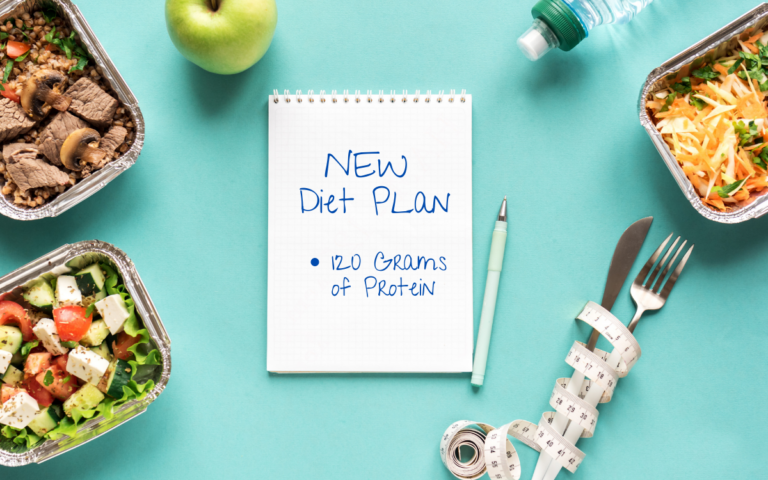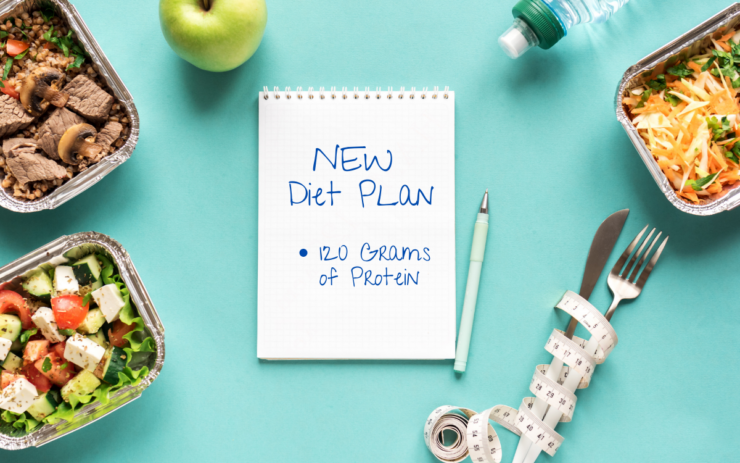 Additional Information About 120 Grams of Protein Diet
120 grams of protein is the average level of protein intake if you want to meet certain fitness goals. However, it is the correct amount if you want to lose weight, and many experts recommend it. Proteins are very important in this endeavor as they can help burn more fat.
It takes longer to digest protein when compared to carbs, and it makes you feel full for a longer period. It is important to note that in order to make this diet program effective, your body needs to be in a calorie deficit.
In case you want to build some muscles, you will need to increase your protein intake. In the section below, we have made a list of how much protein you require on a daily basis based on your body weight.
| | |
| --- | --- |
| Body Weight | Daily Protein Target |
| 50 kg | 60 – 80 grams |
| 55 kg | 66 – 88 grams |
| 60 kg | 72 – 96 grams |
| 65 kg | 78 – 104 grams |
| 70 kg | 84 – 112 grams |
| 75 kg | 90 – 120 grams |
| 80 kg | 96 – 128 grams |
| 85 kg | 102 – 136 grams |
| 90 kg | 108 – 144 grams |
| 95 kg | 114 – 152 grams |
| 100 kg | 120 – 160 grams |
| 105 kg | 126 – 168 grams |
| 110 kg | 132 – 176 grams |
| 115 kg | 138 – 184 grams |
| 120 kg | 144 – 193 grams |
| 125 kg | 150 – 200 grams |
Essentially, this list represents the amount of protein you should have based on 0.75 grams per kilogram of your body weight ratio for women and 0.85 grams per kilogram of body weight for men. Some researchers even claim that this is too low for weight loss and that you should go for between 1.2 and 1.6 grams per kg of body weight.
However, you should start with the program of 120 grams per day and stay patient because the results can be expected after several weeks. Another important thing to note about this diet program is that you should see your physician once a month to keep tabs on your body and stay aware of any potential changes to it when you start the diet.
How long you will be under this regime is entirely up to you. If your body starts reacting negatively, you should switch to foods that are healthier for you. However, if you get positive outcomes, feel free to continue with this program as long as your digestive system is able to handle it.
Final Words
This diet regime has shown excellent results for many people, and if you want to lose some weight, there is no harm in trying to go for it. If you feel any type of discomfort in your body when you start with this diet, make sure to visit your doctor and nutritionist to see what is happening and what type of adjustments you should make.
If you follow the program and keep your diet balanced, you should expect excellent results. Just stay patient and disciplined, and you will start losing weight.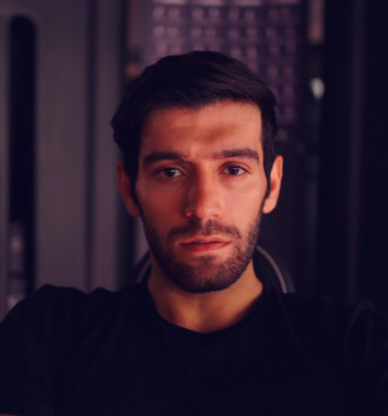 Steve is a certified trainer with more than 10 years of training experience and he holds a Master's in Sports Science. Prior to Boston Rock Gym, Steve worked for two years as a personal trainer.