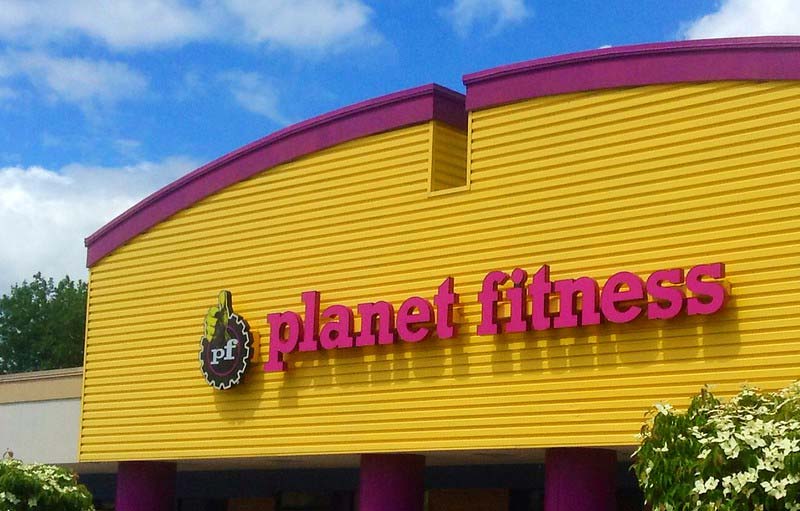 Planet Fitness Cancellation Policy
Sometimes, a gym membership doesn't work out for your needs. In the case that you want to cancel your Planet Fitness membership, whether you're a regular or classic member or if you're a Black Card member, the most common ways to cancel the membership are through regular mail and in person.
Despite being a large franchise that has grown globally, Planet Fitness doesn't allow you to cancel your membership online, but instead, you have to do it manually by writing a letter or going to the site. It might sound tedious but you'll need to do it if you want to cancel your membership.
The best way to know the exact Planet Fitness cancellation policy is to go to your local PF club and ask for help and instructions. They might also advise you to cancel the membership at certain times of the month so that it doesn't reflect on your monthly billing.
What is Needed in Planet Fitness Cancellation?
Depending on the method you pick, there are different requirements. If you want to head to your local PF in person, simply ask for a cancellation form that you need to fill up. You can also ask them for other requirements while at it.
However, if you need to cancel your membership through the mail, here's what you will need:
full name of the member
complete address of the member
working phone number or contact details
Planet Fitness membership number
explain the reason why you want to cancel your membership
Sending your cancellation mail via certified mail is more reliable. You can also check with your local club to see if the cancellation letter was received and if they are processing it. Aside from that, you can ask them the estimated length of time for processing it.
How to Cancel Planet Fitness Membership Online
Currently, you cannot cancel your Planet Fitness membership online, based on their policies. You will have to head to the PF club in your area to cancel in person or use certified mail to send your cancellation letter.
While we know that this seems like technology going backward, we'd like to think it in a way that Planet Fitness wants to make sure that your cancellation is something you need to do with a valid reason, such as for health, time management, and other factors.
How to Cancel Planet Fitness Membership by Mail
If you want to cancel your Planet Fitness membership, regardless of your membership level, here's what you need to do:
1. Write the letter
The letter must contain why you want to cancel your membership, as well as your details. This includes your name, complete address, and your phone number. Don't forget to write down your Planet Fitness membership number.
2. Put your local PF club as the address
Check the address of the local Planet Fitness club that you go to and write it down as the address for your cancellation letter.
3. Send it using certified mail
Sending your cancellation letter using certified mail will ensure that you get proof of mail and delivery. This method is mostly used to prevent theft or loss so that you're guaranteed that your cancellation letter will be received by your local Planet Fitness club.
4. Follow-up and confirm on-site
Just to make sure, go to the PF club where you addressed the letter to confirm if they have received the cancelation letter – preferably the next few days.
How to Write Planet Fitness Cancellation Letter
As stated above, your cancellation letter should include your contact details, such as your full name, address, e-mail address, date of birth, phone number, the membership ID number for Planet Fitness, and the last digits of your bank account or credit card number. Simply sign the letter afterward.
Then, use the address of the Planet Fitness club that you go to, and then send it to them via certified mail to ensure that it gets delivered.
Sample Cancellation Letter to Planet Fitness
If you don't have an idea, here's what you can write for the Planet Fitness cancellation letter:
(Recipients Name)
(Address)
Subject: Cancellation of Planet Fitness Membership
Dear Mr. / Mrs. (surname of recipient):
I am writing this letter to inform you that, unfortunately, I am requesting the cancellation of my Planet Fitness membership due to (insert your reason for canceling).
While the club has been a great place and I enjoyed it a lot (you can also add other praise for Planet Fitness), I regret to say that (add your other reasons).
Here is my PF ID (ID number) and contact number (insert other personal information, as mentioned above).
Thank you for your time reading this letter, and all the best to you and Planet Fitness in the future.
Sincerely Yours,
(Your name)
Q&A
Where to send a cancellation letter for Planet Fitness?
Your Planet Fitness cancellation letter should be sent to your local PF branch or home club. Take note of their address by going to their desk or viewing them in Google Maps. Make sure that you send it via certified mail so that it will be easier to track and to ensure it gets delivered safely.

To make sure that Planet Fitness received your cancellation letter, you can go to the club by yourself to confirm. This will help prevent any delays and unwanted monthly charges due to the backlog in processing your request for membership cancellation.
Does Planet Fitness have a cancellation fee?
Yes, Planet Fitness does have a cancellation fee of $58. However, this only applies to any member who cancels in less than 1 year and if they signed to a 1-year or 12-month commitment. This amount can be quite pricey for most people who quit halfway through the year.

If you do intend to cancel your membership due to health or medical reasons, Planet Fitness does allow you to put your account on hold. Simply coordinate with them by visiting on-site or if you can't, call the local PF club numbers for assistance.
When does a Planet Fitness cancellation go into effect?
If you cancel close to your regular billing date (typically every 17th of the month), you will have to wait until the next month for your cancellation to take effect. The best practice is to cancel your Planet Fitness membership before the 10th of the month.

Processing the cancellation will take around 7 days, which is why you will need to cancel the membership as early as possible to avoid being charged again with the monthly fee.
How to avoid Planet Fitness's cancellation fee?
To avoid the cancellation fee, simply cancel after 1 year so that you don't have to pay $58 just to cancel your membership. You can also freeze your account if you need to take a break due to health reasons – such as accidents, hospitalization, and the like.
How to get the annual fee returned for Planet Fitness cancellation?
Planet Fitness' policy typically doesn't allow any refunds, so it's best to ask your local PF club or contact them through phone or e-mail if they do refund the annual fee. Different PF clubs may have different policies regarding the annual fee.
If you sign up for the black card at Planet Fitness, is there a cancellation fee?
Yes, the cancellation fee is $58 for Black Card members who have signed a 12-month commitment with Planet Fitness.
What happens if you don't pay the Planet Fitness cancellation fee?
They will not process your cancellation at all if you don't pay the fee. With that said, the rules can vary per PF club when it comes to cancellation fees so it's best to ask first.
Should I write by my hand for Planet Fitness cancellation?
Yes, Planet Fitness cancellation letters should be handwritten and signed by the person who is a member, regardless of their membership level.