If you're a fan of one of the most well-known actresses with a global following, Jessica Biel, you're going to love what we have in store for you today! Since Jessica Biel is not only popular for her amazing acting skills but also for her physical appearance and fitness, we're here to walk you through her entire diet plan and workout routine!
That's right—you don't have to waste time and struggle to find answers by searching through a million results online. We provide you with all the details you need right here. Let's not waste any time and start right away!
Jessica Biel's Lifestyle and Fitness Routine
Biel claims that the only dietary restrictions she abides by are to cut out dairy and gluten from her diet. As a result, she feeds herself nutritious foods, particularly unadulterated and occasionally homegrown veggies. Some of her favorite foods are lean animal proteins like salmon and chicken, as well as healthy grains high in protein like quinoa.
Most of the fats she eats are usually derived from nuts and nut butter. When she goes out to eat, she typically chooses macrobiotic or vegan restaurants. Her drinking habits include abstaining from alcohol and consuming a lot of water. She proclaimed that when it came to her killer abs, her food took precedence over her exercise regimen. You can consult the list below to find out what Jessica Biel's breakfasts, lunches, and dinners typically consist of:
1. Breakfast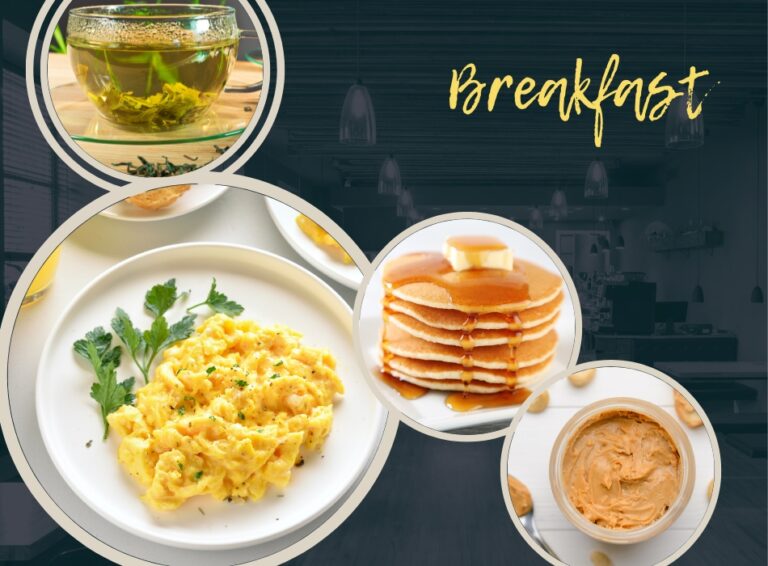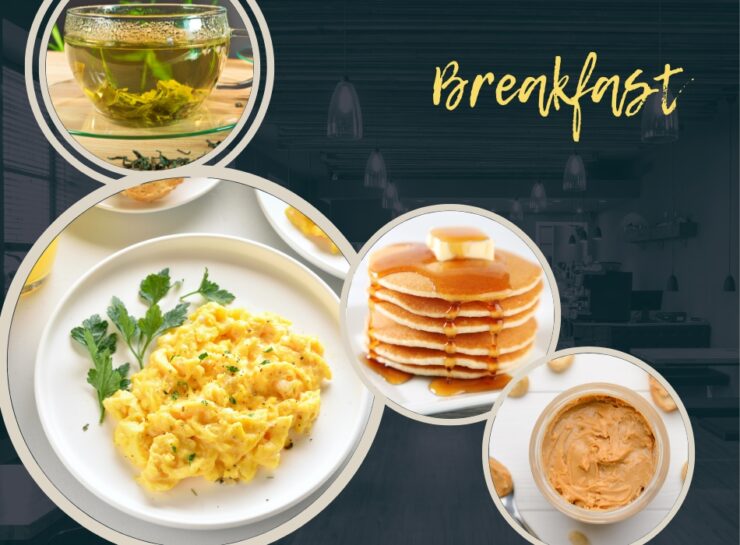 Paleo pancakes are one of Jessica's family's favorite breakfast meals. She uses a mixture that is mainly comprised of coconut since she loves that it doesn't include any wheat. She tops her pancakes with locally produced honey and almond or cashew butter to complete the meal.
Jessica will also have chicken sausage or scrambled eggs when she needs more protein. She enjoys preparing fresh juice at home and normally has a cup of green tea with honey in the morning. She is the first to acknowledge that her life is anything but glamorous, despite the fact that this seems like the perfect way to start the day.
She struggles to eat quietly because she is a working mother with a busy schedule, and that is why she shared that she will occasionally bring food into the shower in the morning so she may eat it in time to begin her day. No matter how popular or successful you are, being a mom is never easy!
2. Lunch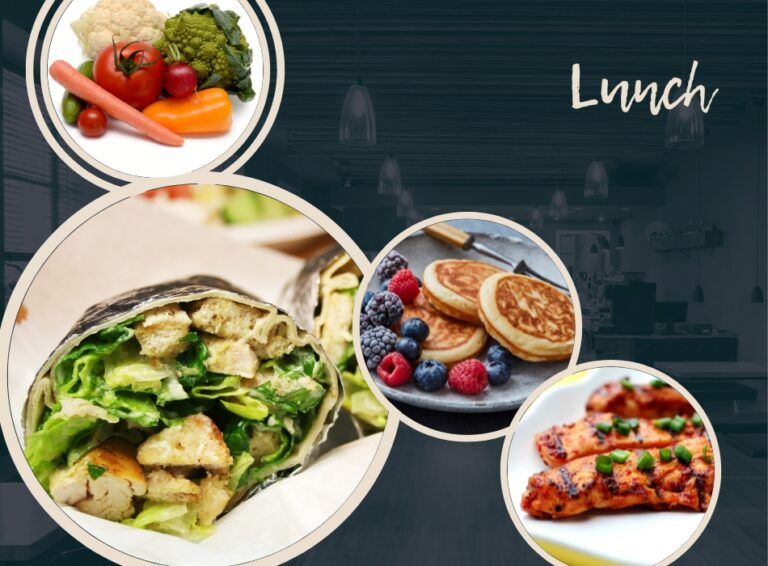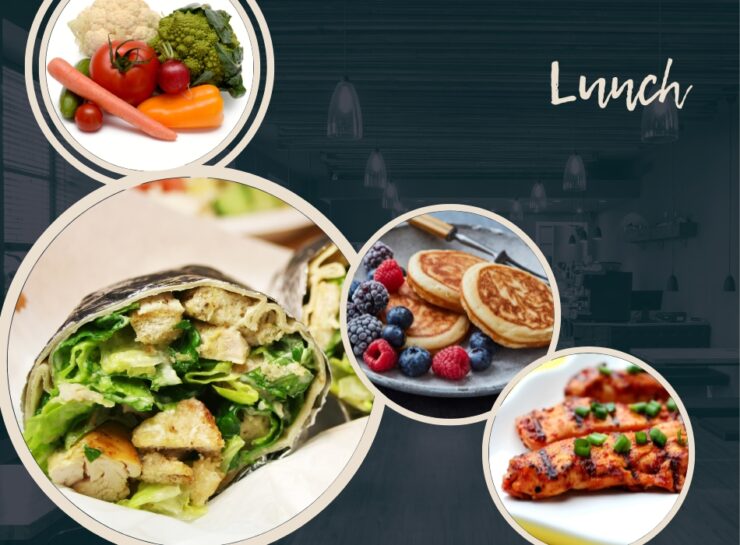 Jessica needs to have a quick and nutritious lunch because she has such a tight schedule. Being a busy mother, she enjoys pre-made chicken Caesar wraps as one of her favorite meals. She chooses a wrap with ricotta, lettuce, chicken breast, whole wheat tortilla, and Caesar dressing. Jessica frequently eats her children's leftovers when she is eating lunch at home.
She claims that she often finds herself functioning as a human vacuum cleaner by consuming the leftover vegetables, protein pancake pieces, and sausage from her son's breakfast. Fortunately, Jessica makes an effort to serve her kid nutritious foods, so the majority of the leftovers are healthy. She likes to create a salad using fresh veggies from her garden when she has time to make lunch at home. Every few days, she will go out and pick a different vegetable.
3. Dinner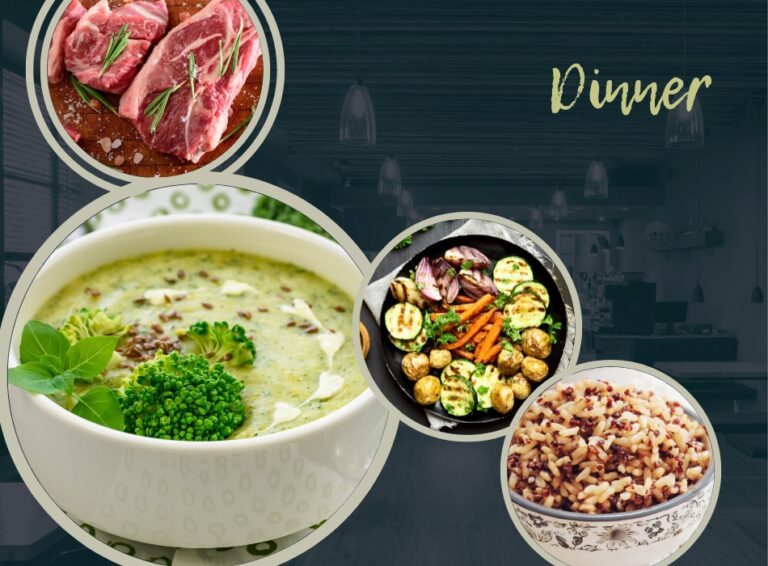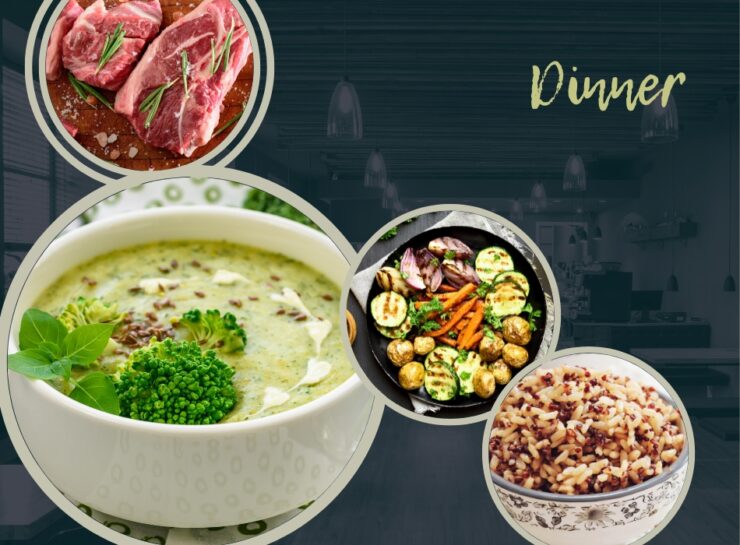 Jessica still eats a great deal of meat-free meals despite the fact that she is no longer a vegan. She likes vegetable pureed soup for dinner a lot. She likes making purees since they are simple, light, and incredibly healthy. She initially chooses her favorite vegetables to purée.
Although she will do this with a number of vegetables, broccoli, sweet potatoes, and squash are her preferred options. After she chooses the veggies, she seasons to taste with salt, pepper, and any other spices she feels like using that day. After she's finished, she'll combine the roasted vegetables to create a soup by roasting them in the oven for 10 to 15 minutes.
Jessica enjoys cooking vegetables and grains in addition to purees for dinner. She enjoys cooking quinoa and farro in particular. She occasionally adds lamb, roasted chicken, or fish as additional protein sources.
Jessica Biel's Workout Routine
Jessica has spent her entire life involved in sports. She practiced gymnastics a lot when she was little and played soccer as a teenager. Even when Jessica wasn't doing sports, she remained active. She persevered in going on hikes and engaging in other outdoor activities with her friends because her family spent much of their time outside.
Her physical appearance now shows her enthusiasm for sports she had her entire life. Sports participation continues all year round for athletes like Jessica. She snowboards all winter long. She likes playing volleyball and golfing during the warmer months. Jessica tries to stay in shape by exercising at home or going to the gym in addition to participating in sports. She does a variety of exercises, each of a different kind.
She truly values the opportunity to exercise and train her body. She works out with her personal trainer Ben Bruno, who instructs her to perform bodyweight exercises, steady-state cardio routines, jump training, and weighted endurance training. We provide you with a list of the main exercises Jessica Biel performs daily to stay healthy and in shape—check it out below:
1. Yoga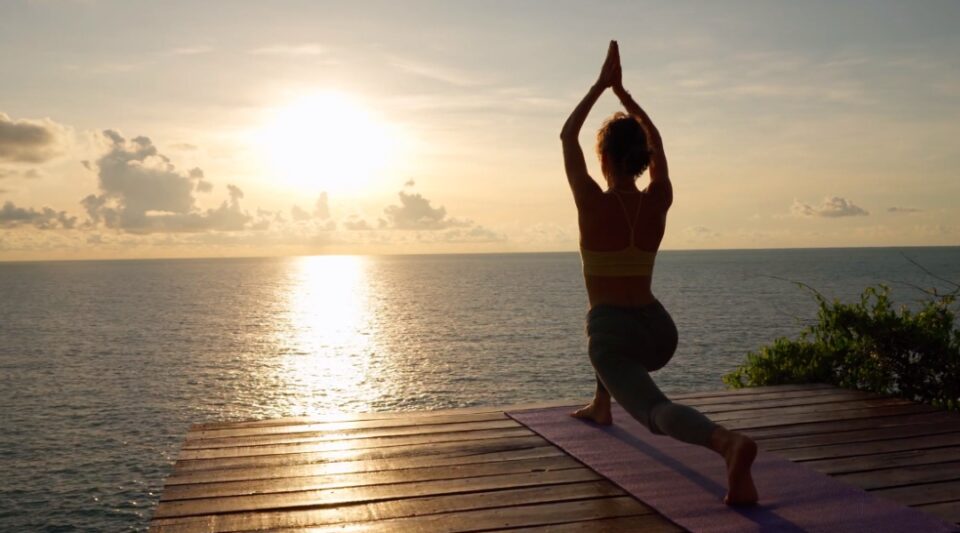 Yoga is something Jessica Biel practices twice a week and has been doing so for over a decade. Yoga can help you get a great body form, flexibility, muscular tone, and a tiny waist with a contoured butt.  Hence, over those two days, practice yoga for at least an hour.
As a brand ambassador for Gaiam, Biel is steadfast in her refusal to accept the notion that yoga is intimidating or overwhelming. When you have clothing that you can wear from class to happy hour, whatever your schedule, including leggings, leotards, and other pieces, it's difficult to put off getting started, she says.
2. Cardio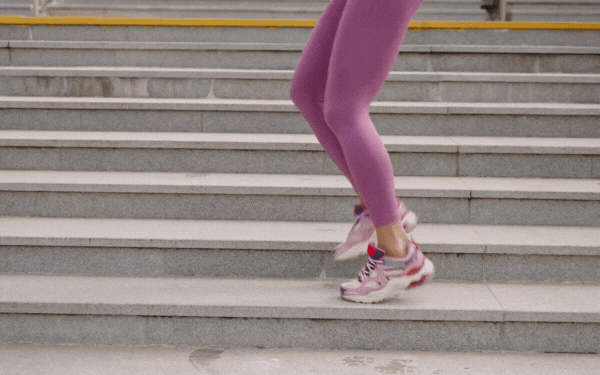 Jessica runs on a regular basis. She also aims to engage in high-intensity interval training, which alternates between sprinting and walking. Both cardio exercises are excellent for weight reduction, but they function in different ways. Therefore it's not surprising that she incorporates several cardio-training methods into her workouts. She not only runs but also performs a variety of plyometric workouts.
Many jumping exercises are utilized in plyometrics to increase muscular strength. This kind of training is popular among athletes because it combines strength and momentum. Volleyball players are equipped to accomplish this since plyometric training requires them to put strength into their jumps.
3. Resistance Training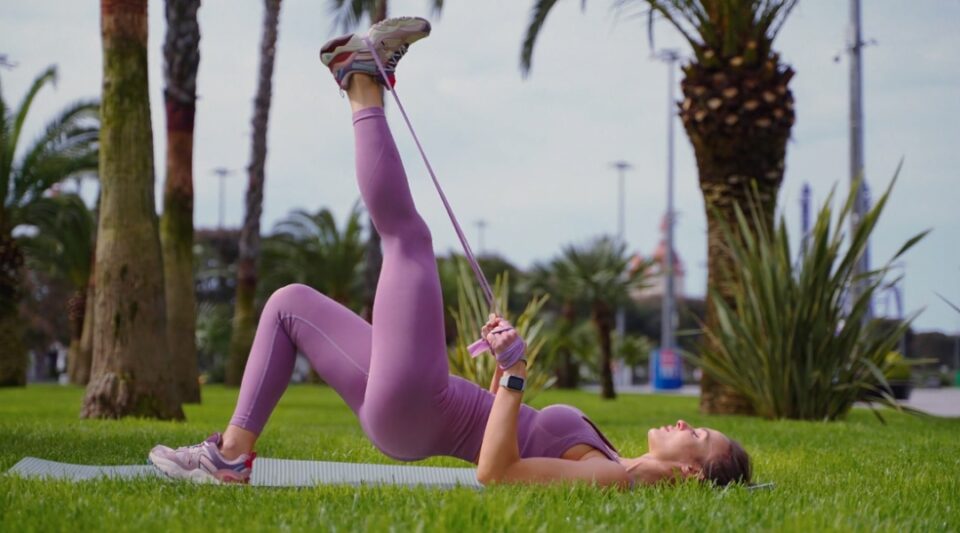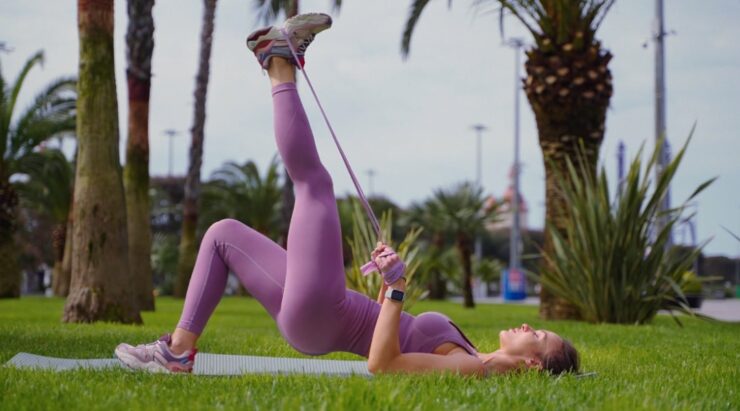 Jessica's workout consists of a mix of yoga and weight training. She claims that the main reason she does yoga is to stretch and expand her muscles. Yet it also functions as a tool for increasing strength. She has progressed to the point where she can perform handstands with regular yoga.
She has been practicing yoga continuously for the past ten years since she finds it to be a calming activity during stressful times. She enjoys working out with her friends, but she and Justin don't often like going to the gym as a couple. Jessica has a really powerful figure despite being so skinny, and that is probably because she incorporates resistance training into her regular workout routine.
She enjoys lifting weights to keep up her image of being strong and healthy. Her favorite sort of exercise, in general, is circuit training.
4. Circuit Strength Training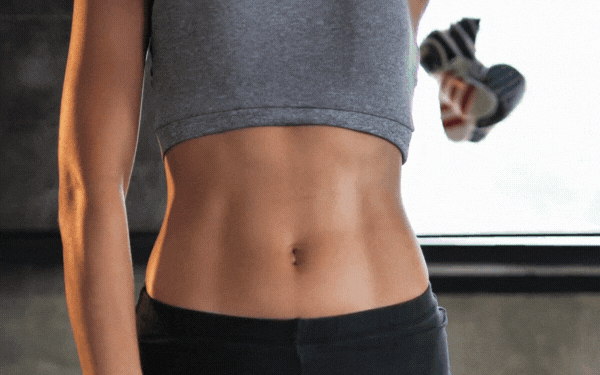 The goals of circuit training are to establish and enhance muscle endurance. This approach requires individuals to perform a series of exercises in order to finish a circuit.
In contrast to a lot of other strength exercises, this one doesn't require any special equipment to be beneficial for improving total body stability. If you were wondering, Biel's toned muscles are the result of circuit training. She has now established the habit of practicing outside each day while taking in the scenery.
Exercises for building the upper body include squats, bench dips, back extensions, pull-ups, medicine ball chest passes, bench lifts, and incline press-ups. Step-ups, bench squats, shuttle runs, and squat leaps are additional lower-body workouts.
Conclusion
For her busy days and demanding activities, Jessica Biel supplements her diet with certain nutrients despite having a pretty healthy diet plan. Because of the job schedule and training regimens, it is very simple for people like her to lose out on vital nutrients.
Thus, Jessica drinks green tea and takes probiotics, a multivitamin, and vitamin B12 to help her stay healthy and support her diet plan and workout routine. If you're interested in following Biel's routine, make sure you adjust it to fit your needs perfectly and stay consistent!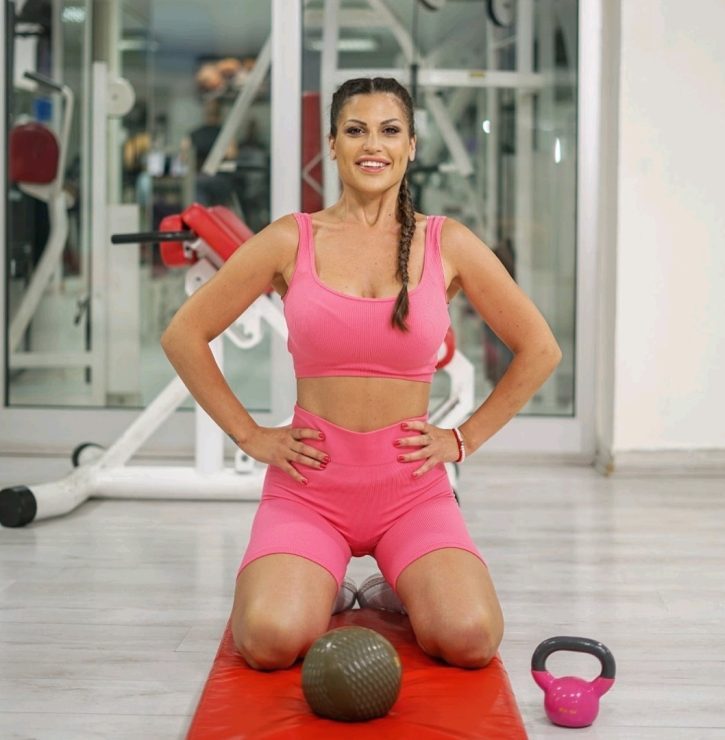 Marija Vitorovic is a dedicated fitness professional with a passion for improving her clients' health, wellness, quality of life, and overall well-being. She is an integral part of our team with her fitness-related insights, reviews, programs, and effective diets.